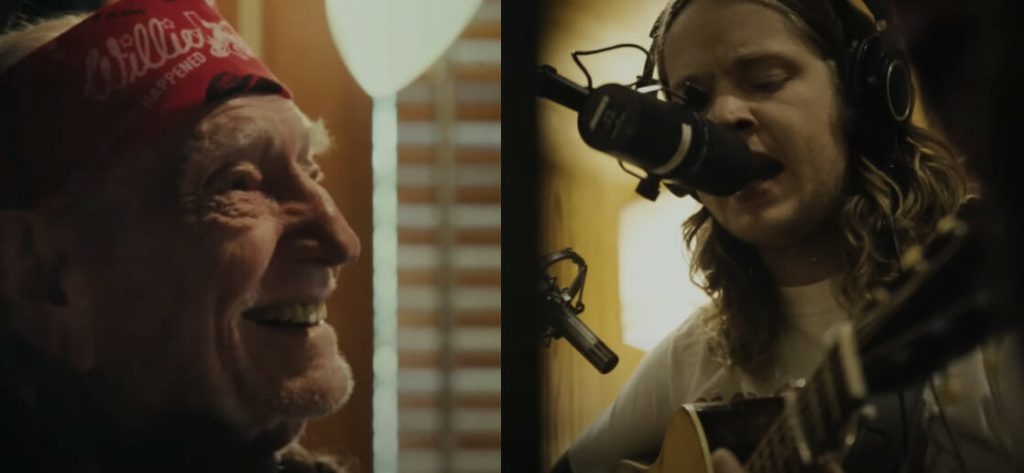 Country music legend Willie Nelson is set to celebrate his 90th birthday with two star-studded concerts in Los Angeles this weekend, featuring bluegrass guitarist Billy Strings and a mélange of other musicians. Just ahead of the big day, Nelson and Strings released a new collaborative single titled "California Sober."
Posting on social media, Strings expressed his gratitude for getting to record with Nelson and shared a heartfelt tribute to the country music icon:
"I'm so honored to have made this song with Willie Nelson. We're gearing up to celebrate this living legend's 90th birthday this weekend in L.A. and he's still out here kicking ass. What an absolute treasure and inspiration to us all. I can't really find the right words to describe how much this means to me.
"Like most of us, I grew up exposed to Willie's music, a little boy hearing my dad sing 'Blue Eyes Crying In The Rain' at the request of grandpa Bill sitting there with a cold beer in one hand and one of his lil' pinner joints in the other with a big smile through the whiskers on his red face. I wish grandpa was still alive. We'd be kicking up a fuss!!"
Strings continued to write with admiration, "Willie's music has helped shape so many of our lives, even if we don't know it. It's there. It's woven into the fabric of our nation. I feel almost patriotic when I think of Willie Nelson. I will cherish this song for the rest of my life. I love you all. And Willie …Thank you."
Strings previously performed at Nelson's Outlaw Music Festival last fall, where the two musicians shared the stage on multiple occasions, and the smoke-filled video that was released with the song highlights their musical chemistry and genuine friendship and respect.
This weekend's concerts, titled Long Story Short: Willie Nelson 90, will feature performances by icons including Neil Young, Bob Weir, Dave Matthews, Warren Haynes, Emmylou Harris, Rosanne Cash, Stephen Stills, Snoop Dogg, Margo Price, Sheryl Crow, Sturgill Simpson, The Chicks, The Avett Brothers, Nathaniel Rateliff, Norah Jones, and many others.
Today, Nelson shared that Gary Clark Jr.,  Booker T. Jones, Buddy Cannon, Daniel Lanois, Dave Matthews, Dwight Yoakam, Emmylou Harris, Gary Clark Jr., George Strait, Jack Johnson, Jamey Johnson, Kris Kristofferson, Lily Meola, Rodney Crowell, Shooter Jennings, and Stephen Stills will also perform over the two evenings.
Watch the video for "California Sober" below.