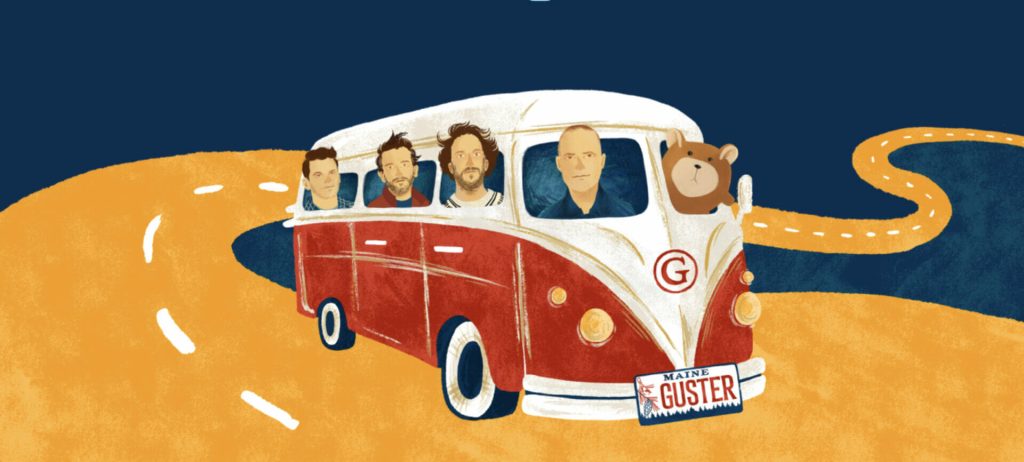 Guster has announced their On The Ocean weekend festival will return to Portland, Maine's State Theater and Thompson's Point for the fifth time this summer on Aug. 11 through August 13. The American alternative rock band from Boston will perform three sets over three days, including a set dedicated to their album Keep It Together.
"We've always centered this event around coming together and celebrating our love of music, and this year we're going further," said Guster's Adam Gardner, a resident of Portland, Maine. "Three days means more time to reconnect with friends, meet new ones, enjoy family time, and explore this great town."
The first evening will take place at The State Theatre, with the Enchantment Under The Ocean Dance, during which fans are invited to adorn themselves in their weirdest prom attire. The following two dates will take place at Thompson's Point. During the three days, Guster will welcome performances by Shakey Graves, Bahamas, Lucius, Madison Cunningham, The Ballroom Thieves, Oshima Brothers and Brook Annibale. The aforementioned Keep It Together, which is in celebration of the project's 20th anniversary, will take place on Sunday.
Tickets for On The Ocean weekend go on-sale Friday, April 7, at 12:00 Noon.  Learn more and find tickets here.