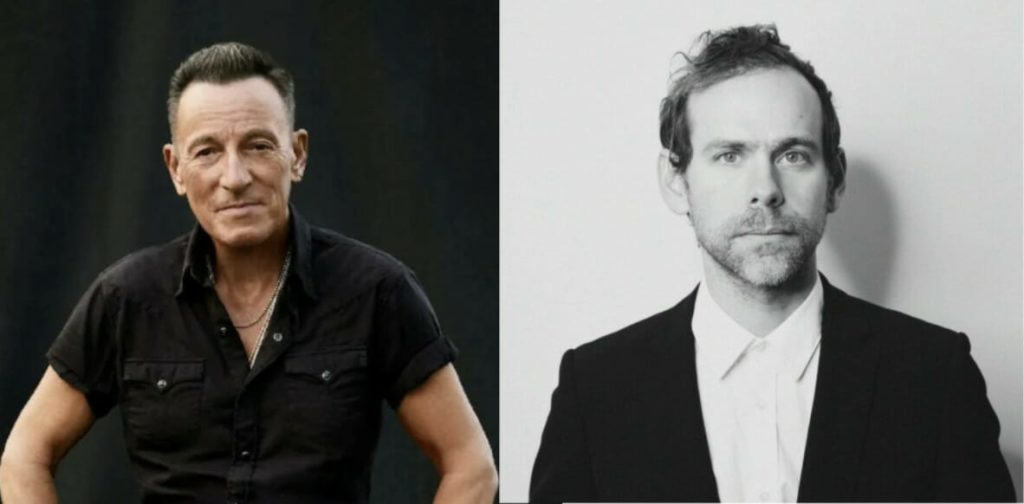 In a remarkable collaboration, Bruce Springsteen has teamed up with The National's Bryce Dessner to create a captivating new track titled "Addicted to Romance." The soulful ballad serves as the end credits song for the forthcoming film She Came to Me, which Dessner scored.
After viewing the film–set to release Oct. 6 and starring Marisa Tomei, Anne Hathaway and Peter Dinklage–The Boss was inspired to compose the song. In addition to writing the lyrics, Springsteen lends his distinctive vocals and his talents on keys to the piece. Notably, Patti Scialfa, Springsteen's spouse, is also featured in the song and adds her enchanting voice as a background vocalist, enriching the song's emotional depth.
Dessner, reflecting on the creative process, expressed his enthusiasm, stating, "Working with Rebecca Miller on her new film She Came to Me has been one of the best and most rewarding experiences of my creative life." Dessner elaborated, "When Rebecca asked me about working on a song for the end credits, I immediately thought (perhaps unrealistically!) that it would be incredible to ask Bruce Springsteen to write a song. Rebecca agreed, and we sent the film to Bruce, and, to our surprise and delight, he responded very positively. Shortly after, Bruce sent us a demo of the song he wrote inspired by the film, 'Addicted to Romance,' which felt like an instant classic the minute we heard it."
Dessner continued, "The song also features Bruce's wife, Patti Scialfa, and their voices blend together for the perfect ending to the movie. As a lifelong Bruce fan, along with my bandmates, he is one of our biggest influences. It was a dream to work on this song with Bruce, and he was incredibly generous and open to my ideas and contributions."
Notably, this isn't the first time Dessner and his bandmates from The National have joined forces with actor Dinklage, having previously contributed music to the actor's 2021 film Cyrano, which has The National's "Somebody Desperate" as the end credits song.
Listen to "Addicted to Romance" below.