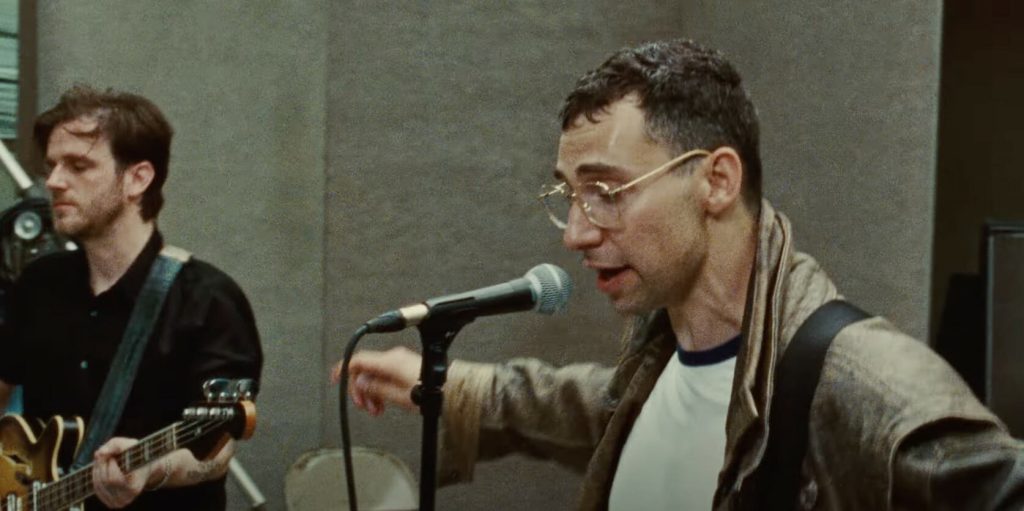 Bleachers Return with New Single "Modern Girl"
Staff Writer on September 20, 2023
In an exciting comeback, the Jack Antonoff-led ensemble Bleachers have unveiled their latest musical offering, "Modern Girl." The release is now available through the band's new label, Dirty Hit and comes with an accompanying music video.
Hours before its release, the song was cryptically teased by Antonoff over three messages on Twitter; he wrote, "ok ready?" followed by "missed you horribly … been waiting so long to say this ….." and finally, "BLEACHERS ARE FUCKING BACK."
The official announcement for "Modern Girl" offers a glimpse into what lies ahead on the forthcoming Bleachers album, which is currently shrouded in mystery, awaiting its official unveiling. Notably, the accompanying music video for this track has been masterfully directed by Alex Lockett.
The upcoming release follows Bleachers' LP, Take the Sadness Out of Saturday Night, which was released on July 30, 2021. Since then, in recognition of his exceptional musical prowess, Antonoff secured the prestigious Grammy Award for Producer of the Year, Non-Classical, not once but twice.
Additionally, since the debut of Bleachers' last full-length project, Antonoff has embarked on an impressive journey of collaboration with some of the music industry's brightest stars. He has graced projects by the likes of Taylor Swift, Lana Del Rey, the 1975, Florence and the Machine, and Maren Morris. Additionally, he played a pivotal role in crafting the soundtrack for the animated sensation Minions: The Rise of Gru.
Listen to "Modern Girl" below.