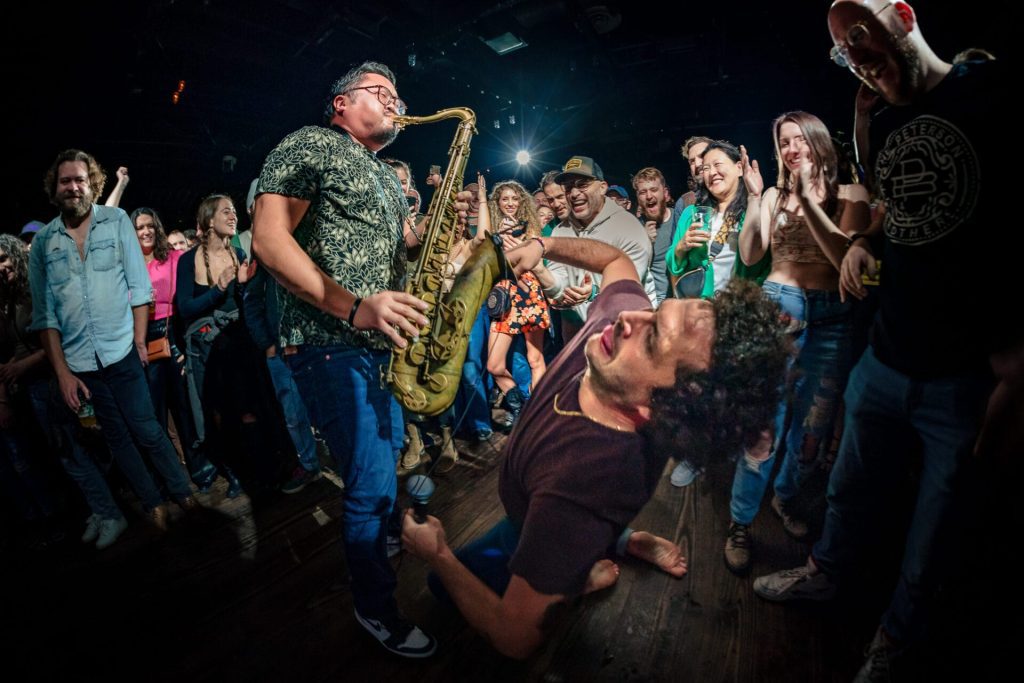 Alex H. Krinsky on October 18, 2023
Photos by Em Walis (@emwalis_glitznstone)
Over the weekend, Andy Frasco & The U.N. and Cool Cool Cool brought their wild two-week traveling circus to a close at Brooklyn Bowl in New York City. The jam-fueled parties, amplified by Frasco's unbound energy and the bubbling chemistry from the seven former members of Turkaz who make up Cool Cool Cool, made the perfect recipe for their vast network of talented friends to tap in.
Over the two nights following a performance at Brooklyn Bowl Philadelphia, they welcomed the likes of Karina Rykman, Damn Skippy, Jav, Pigeons Playing Ping Pong's Greg Ormont, among others, on stage–which overflowed to the venue's floor. Music was unleashed over the packed crowd, but what was equally prominent was the loving, uplifting and liberating vibrations shared throughout both evenings.
Highlights over the stay included Sammi Garett icing Frasco before a cover of "Spiderwebs" by No Doubt, a much-needed Horah, many a spilled drink and stagedive, and many other moments that inspired the room to unite, let loose and be one with the party.
Photographer Em Walis captured the sweet action below.