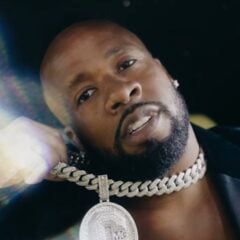 Yo Gotti surprised fans with exciting news on July 26, as he took to Twitter to announce a much-anticipated sequel mixtape with none other than DJ Drama. The duo is set to release I Showed U So, a follow-up to their 2006 Gangsta Grillz branded mixtape, I Told U So.
A "Gangsta Grillz" Sequel
In 2006, Yo Gotti and DJ Drama collaborated on the Gangsta Grillz project, which became a fan-favorite and solidified their status in the hip-hop community. Nearly two decades later, the dynamic duo is ready to deliver fresh music to their devoted audience.
With the announcement of I Showed U So, Yo Gotti created a buzz among his fans, promising a first taste of the mixtape by releasing the lead single. Not only that, but he also revealed that a music video for the song would accompany the release, heightening the excitement surrounding the project.
"The Streets Need It!"
In a tweet, the "Spend It Cuz We Got It" rapper hyped up the upcoming mixtape and showcased his confident swagger, stating:
"Hanging Out Da Phantom In A Foreign Country, Wit My N*ggas Wit Me & Da Girl I Always Wanted – Still Ain't Did My Net Worth But I Gotta Be Up 9 Figures." 
On July 27, before the song was released, the rapper released a pair of tweets hyping up the song's release. In the first tweet, the Memphis rapper tagged DJ Drama, saying, "The streets need it!" In another tweet, the rapper previewed the upcoming music video.
On July 27, Yo Gotti dropped the first single, "No Fake Love." Accompanied by a captivating music video, the song immediately caught the attention of his fans, generating thousands of views within minutes of its release.
Beyond his musical ventures, Yo Gotti has also made headlines for his personal life, having recently gone public with his dream girl, Angela Simmons. Yo Gotti finally secured his dream girl years later after shooting his shot with the song "Down In The DM." 
Victoria Monét Sells Out Her "Jaguar Tour"
Victoria Monét recently garnered extreme hype for her upcoming album by selling out her Jaguar Tour. The 22-date tour will begin on September 6, in Detroit.