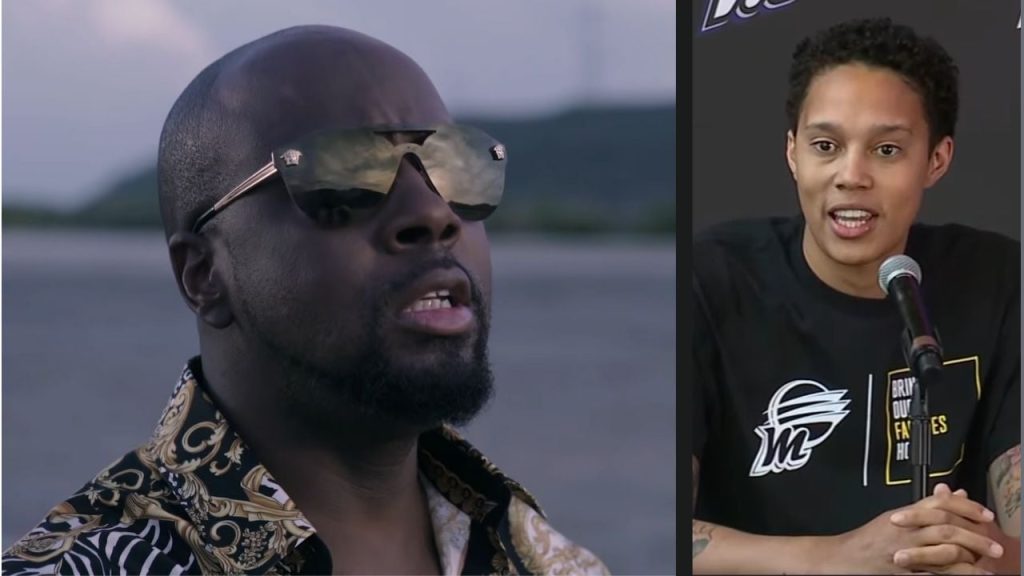 Grammy-winning artist and former Fugees member Wyclef Jean is set to perform at the halftime show during the Phoenix Mercury game on May 21. The game, which will take place at the Footprint Center, marks Brittney Griner's first home game since her release from a Russian prison after being detained for drug possession for ten months. The Phoenix Mercury, in collaboration with The Sun, a new music platform from Anagram Studios, has arranged for Wyclef's special performance, according to TMZ Sports.
Wyclef Jean's Halftime Performance
With his signature style and music, Wyclef Jean will captivate the audience during the halftime show. Along with performing Bob Marley's iconic hit "One Love," Wyclef will entertain the crowd with his chart-topping hits. 
Additionally, 200 lucky fans will have the opportunity to join him on the court during his performance. Following the game, the Haitian artist will continue to dazzle the audience with a postgame concert.
Brittney Griner's tumultuous journey began in February 2022 when she was arrested while traveling to Russia and subsequently faced drug charges. After being wrongfully detained and held in Russian custody, Griner pleaded guilty to the charges. 
During her time in Russia, she penned a heartfelt letter to President Biden, appealing for assistance in her return to her family. Former NBA star Dennis Rodman even attempted to negotiate with Russian President Vladimir Putin on Griner's behalf.
A$AP Rocky Recovers His Sweden Reputation
Similarly, New York rapper A$AP Rocky faced legal troubles overseas when arrested and detained in Sweden in 2019 on assault charges. To rebuild his reputation in Sweden, A$AP Rocky invested in the Swedish fintech company Klarna in 2021.