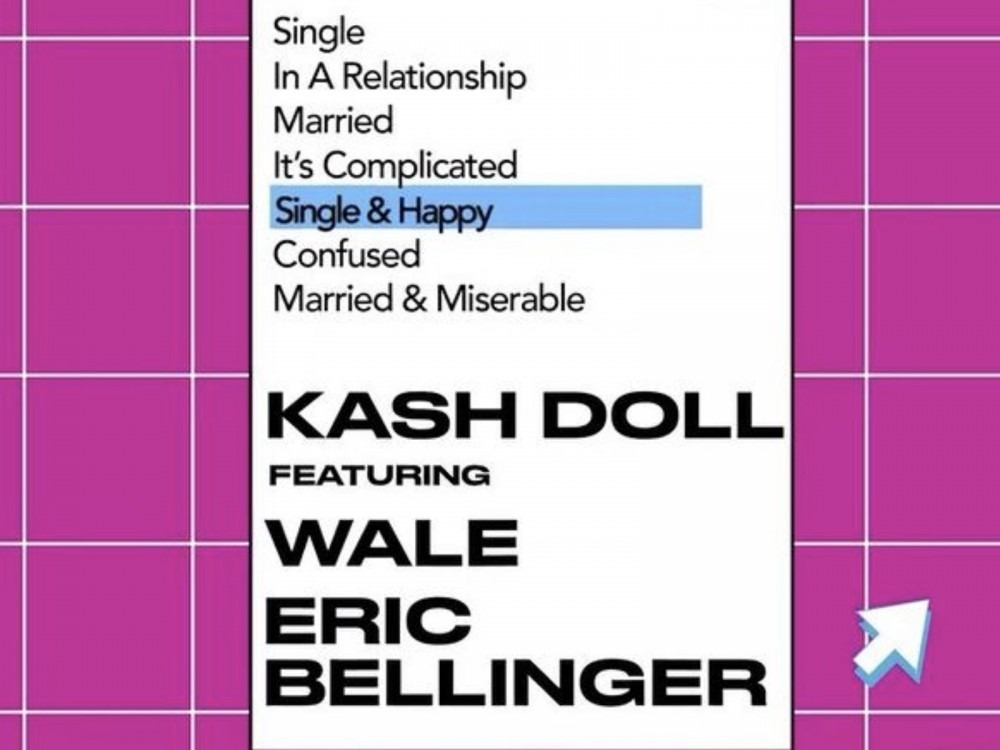 Maybach Music Group's Wale is really back to serving up summertime vibes courtesy of Detroit's Kash Doll. The duo have teamed up to deliver pure audio fire with their "Single & Happy" collaboration.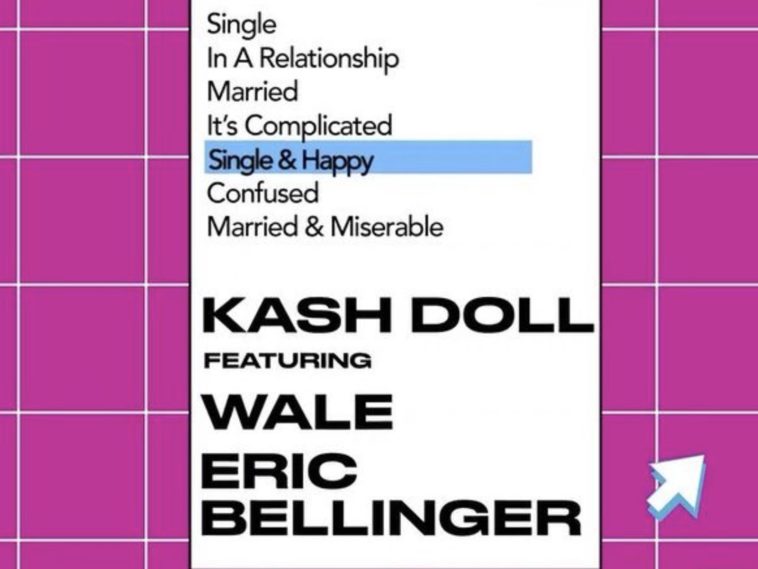 109 Views
Comments Off on Wale's Back-Back On His Music Grind W/ Kash Doll's Help
Wale's Back-Back Grinding W/ Kash Doll
The new song isn't just for Wale and Kash Doll fans alike. It comes with hitmaker Eric Bellinger also on the vocals and through KD's Republic Records label.
Over a silky throwback beat produced by Dre Butterz and Sino 313, Kash Doll sets the tone with bold, braggadocious and blunt bars, while Eric Bellinger delivers a soulful refrain and Wale counters with a slick verse. The track instantly sizzles and simmers—like everything Kash Doll does. It follows her latest single "Like A Pro" [feat. Juicy J]. Kash Doll continues to make waves. Receiving critical acclaim from Vulture and Marie Claire, Essence praised, "If there's one rapper who can teach us a thing or two about remaining confident, it's Kash Doll." Meanwhile, she guested on "Friday Night Cypher" from Big Sean's chart-dominating Detroit 2 and joined forces with HoodCelebrityy for "So Pretty."
Wale Says He's The GOAT and Means It With All His Heart
Wale has been making a comeback as of late. After taking a hiatus due to illness Ralph Folarin's back on his grind. He recently made a return to Instagram and a return to cranking out hits. As a result of this come back, Wale wanted his flowers and wasn't afraid to be both the giver and the receiver.
This month, he went to Twitter to air his opinion on his position in the Hip Hop hall of fame. He started with addressing that he is not kidding around when he says to put his name up there with the greats adding that he's "put out more quality music than most". He ends the message with reminding everyone that it is these reasons that he is "heavy on the gratitude." This tweet is sure to re-ignite some intense debate on Hip Hop's greatest and the requirements it takes to be considered.
"When I say I'm one of the greatest rappers of all time. I mean it with all my heart. I've put out more QUALITY music than most. My deep cuts are crazy. My singles all got plaques. Decade plus. THAT is why I'm heavy on the gratitude. 🌹"
Wale Partners Up W/ Yella Beezy
Prior to dropping his latest collaboration and going for the G.O.A.T. debate, Wale stepped up to deliver a must-hear Yella Beezy and Maxo Kream-featured "Down South" to the masses.
The Washington, DC native surprised fans courtesy of his newest audio gem. The nostalgic anthem features sounds from mid-2000's Houston classic "Still Tippin'."
Wale uses this canvas to dispel glamorous images of street life as he spits about the downsides of life as a trapper: "In the '90s, a traffic stop get you tickets, a joke/Now they find you at traffic stops you get riddled with holes."Beezy and Maxo take a street-level approach to, the former evoking pure menace and the latter oscillating between aggression and reflection. Maxo concludes his verse with a chilling observation: "Ever since my bro got killed, I can't trust sh*t, I can't trust nothing/Can't even trust my Crips, because a Crip killed Nipsey Hussle."
The same week, Wale promised to come through for fans with a new tune.
"I'm dropping music this week. This is not a drill. 🌹" (@Wale)
Wale's Back On His Music Grind
In late July 2021, Wale hit up his Instagram page to share a snapshot of himself draped in pure fashion goals attire. Along with the camera flex, Wale revealed plans to hit up at least two live concerts.
"Rolling Loud today .. also performing at a festival in Miami at 7"
Wale's shorts even sparked a co-sign and reaction from MMG alumni Rockie Fresh.
"Shorts 🔥🔥"