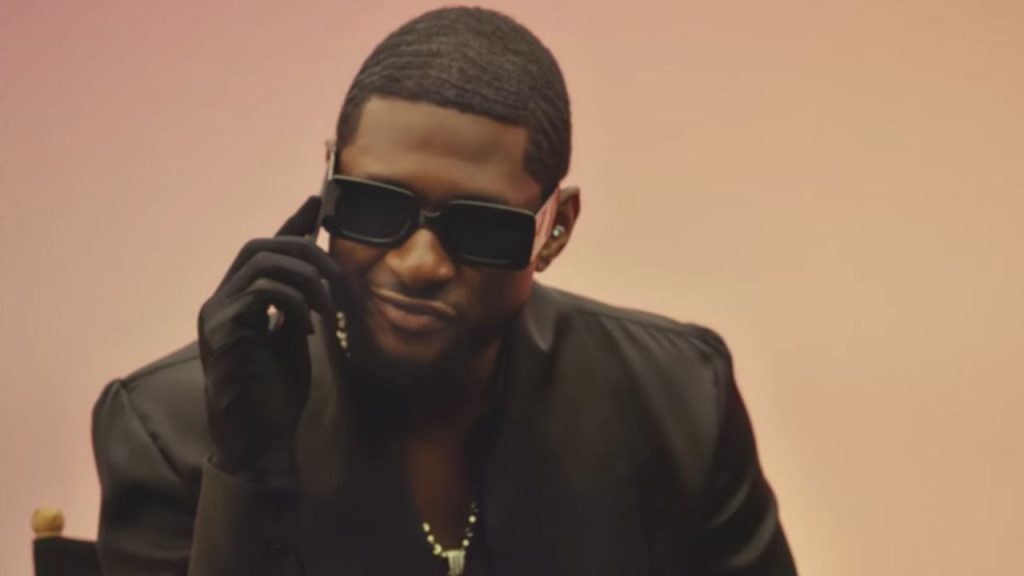 Usher has been chosen to headline the 2024 Super Bowl Halftime Show. With a successful Las Vegas residency, a world tour on the horizon, and a new album set to release, the R&B legend proves to critics that he is the perfect candidate for this prestigious performance.
Usher x Super Bowl 2024
Usher is set to make history as he headlines the highly anticipated 2024 Super Bowl LVII Halftime Show. Lizzo was originally slated to perform at the Super Bowl but was removed from the lineup after facing sexual harassment allegations from her former dancers. 
Usher has replaced her as the headline act, ready to deliver an unforgettable performance.
After receiving a phone call from Jay-Z, the Confessions artist excitedly shared the news in a recent Apple Music interview, revealing the hip-hop mogul told him, 'It's time, it's magic time, It's time for you to have that moment", meaning that he will take the stage at the Super Bowl. 
Tour & Album Coming Soon
Alongside his upcoming performance, Usher has been enjoying a successful Las Vegas residency and is preparing for a world tour 
With the release of his ninth studio album, Coming Home, set for February 11, 2024, the "Superstar" singer's selection for the Super Bowl has sparked mixed reactions from fans and critics alike. 
One user wrote, "Imagine picking Usher to perform the Super Bowl halftime shows instead of Kriss Kross or Ashlee Simpson, Yikes." Another user wrote, "Usher gaining the coveted Super Bowl spot is overdue, years overdue actually. But This timing is excellent – his undeniable Vegas dominance, his Tiny Desk, small chart resurgences as of late. It's time for Usher's reclamation. And above all a celebration of legacy." 
Yet, Usher's extensive catalog of hits is a testament to his ability to deliver a show-stopping performance on the Super Bowl stage. Here are some of his top songs that solidify him as a strong candidate:
'OMG!' Ft. Will.i.am
Usher's unforgettable hit "OMG!" became the lead single for his album Raymond V. Raymond, reaching number one on charts worldwide and selling almost 3.8 million copies in the US alone. 
This achievement made Usher the first artist of the 2010s to collect number-one singles in three consecutive decades.
'Yeah!' Ft. Lil Jon
Yeah!," featuring Lil Jon, was a standout track from Usher's album Confessions. Topping the US Billboard Hot 100 chart for 12 consecutive weeks, it became the longest-running number-one single of 2004, certified platinum by the RIAA.
'U Don't Have To Call'
Usher's iconic single "U Don't Have to Call" peaked at number three on the Hot Billboard 100. Produced by the N.E.P.T.U.N.E.S, the song was an iconic hit from his album 8701.
'Nice & Slow'
From his album My Way, Usher's smooth R&B hit "Nice & Slow" showcased his timeless vocals. The album debuted at number 15 and saw commercial success, peaking at number four.
                       'My Way'
 Usher's breakthrough hit, "My Way," reached number two on the Hot Billboard 100 in 1997, remaining a fan favorite throughout his career.
'U Remind Me'
 "U Remind Me" earned Usher his first Grammy for "Best Male R&B Vocal Performance" in 2002 and remained in the top five on the charts. Fans would relish a live rendition of this beloved song.
'Confessions Part II'
The iconic "Confessions" topped the charts for two weeks in 2004, becoming one of Usher's most well-known songs. Its heartfelt lyrics about infidelity resonate with fans.
Honorable Mentions
Usher's collaborations with artists such as Jeezy, Alicia Keys, and Nicki Minaj also deserve recognition, with songs like "Love in This Club," "My Boo," and "Little Freak" becoming fan favorites. These collaborations may even make surprise appearances during his upcoming Super Bowl performance.
Rihanna Streams Skyrocket After Super Bowl 2023 Performance
Following history-making performances, such as Rihanna's Super Bowl announcement of her pregnancy, Usher's selection as the halftime performer carries anticipation for a memorable and impactful show. After her highly anticipated performance, Riri also witnessed a surge in streams.