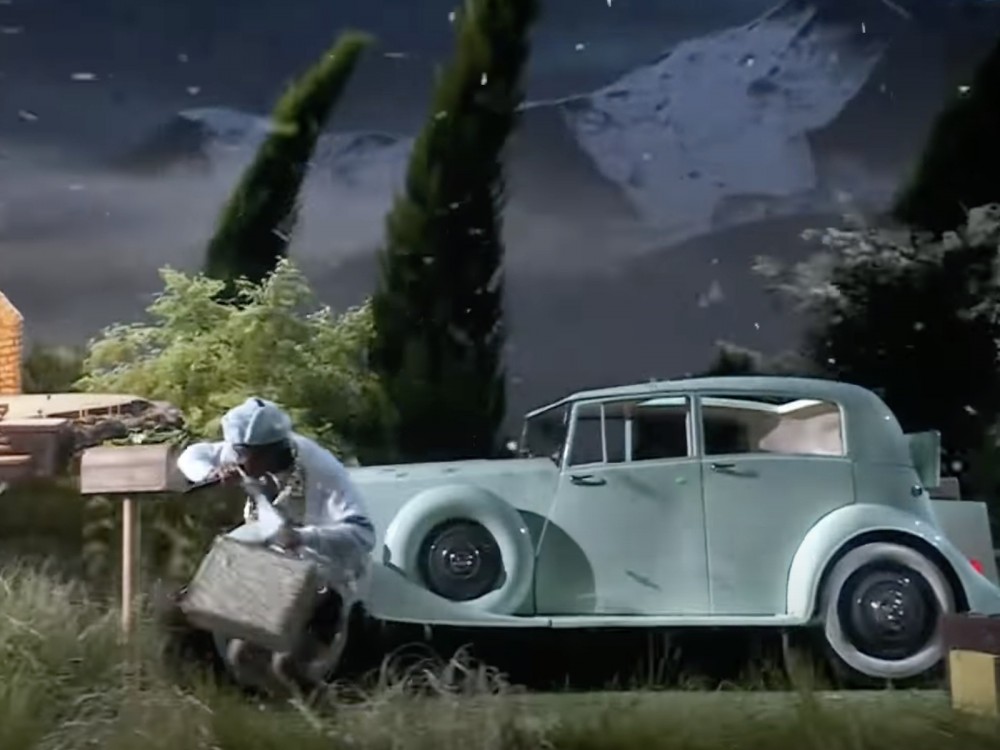 Odd Future's Tyler, the Creator is keeping the attention on his newly released Call Me If You Get Lost album. The hip-hop star pulled through for an epic 2021 BET Awards performance of his standout "LUMBERJACK" anthem.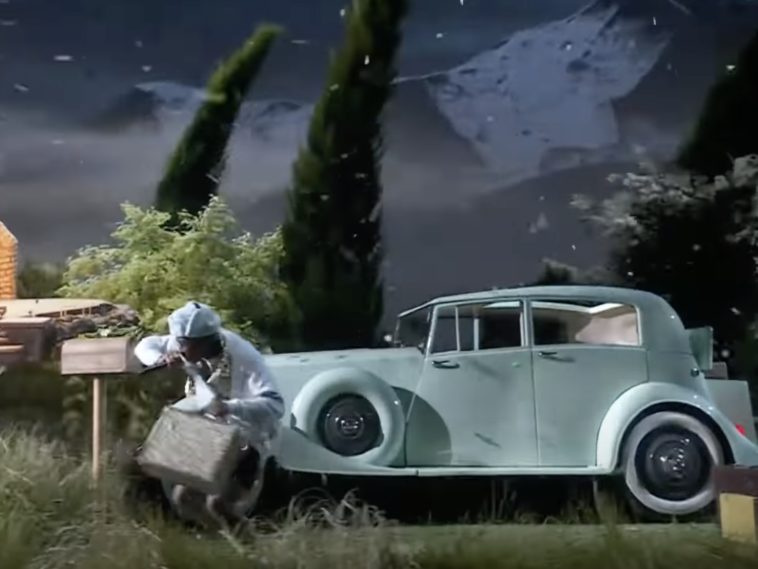 189 Views
Comments Off on Tyler the Creator Gives First 'LUMBERJACK' BET Awards Live Set
Tyler the Creator Gives First 'LUMBERJACK' Live Set
The must-see set came packed with wild visuals and producer DJ Drama narrating the live set. Donning a baby blue fit, Tyler hopped out of his set's vehicle and battled some wild elements throughout the entire set. The windstorm had Tyler gripping onto a mailbox as he tried to survive the live set – his first live performance of the single.
Tyler the Creator Will Have No. 1
Based on early estimates, there should be zip-zero competition for Creator's latest solo effort. The project appeared to face stiff heat courtesy of rap singer Doja Cat but should still secure the top spot on the sales chart.
Tyler, The Creator will score his second #1 debut on next Friday's HITS Top 50, with CALL ME IF YOU GET LOST (Columbia). After one day of sales and streams, the album is projecting around 175k in activity for Tyler's biggest debut yet. 2019's IGOR opened with 165k. In addition to a projected 180m streams, sales of the album's sold-out box set, available from Tyler's online store, are contributing to his overall total. Doja Cat's Planet Her (Kemosabe/RCA) is headed toward a career-best 100k and could compete with Olivia Rodrigo's SOUR (Geffen) for the runner-up spot. Victor Victor/Republic's Ski Mask the Slump God looks good for around 18k, a likely Top 25 debut. (HITS Daily Double)
Tyler, The Creator's New Album Coming
Recently, the Creator went to his social media pages to get fans hyped for more than just a new song. Tyler shared the project's presumed cover art and penciled in Friday, June 25 as its drop date.
"CALL ME IF YOU GET LOST: JUNE 25TH … @luisperezdop @darrenvongphakdy @gregoryferrandart 😍"
New 'LUMBERJACK' Is Awesome
Earlier the same week, TTC hit up his social media pages to unload his "LUMBERJACK" record to the world. It's way more than just a great single, there's an entire visual packed with Tyler's unique wittiness and unique take on music videos featuring himself wearing an older face, battling a snowstorm and eating snacks with painted nails.
"DIRECTOR: WOLF HALEY DP: LUIS PANCH PEREZ PRODUCER: TARA RAZAVI FOR HAPPY PLACE"
In less than an hour, the video ignited over 370,000 YouTube views. But what stood out the most was how many people flooded the comments section with praise.
"this is like old odd future tyler + igor shine… in other words the album of the year is on its way apparently"
"Whether or not you like Tyler's music you gotta admire how he reinvents himself every album."
"this gonna be the album of the year, we got a whole nother Cherry Bomb coming and I'm ready for the explosion"