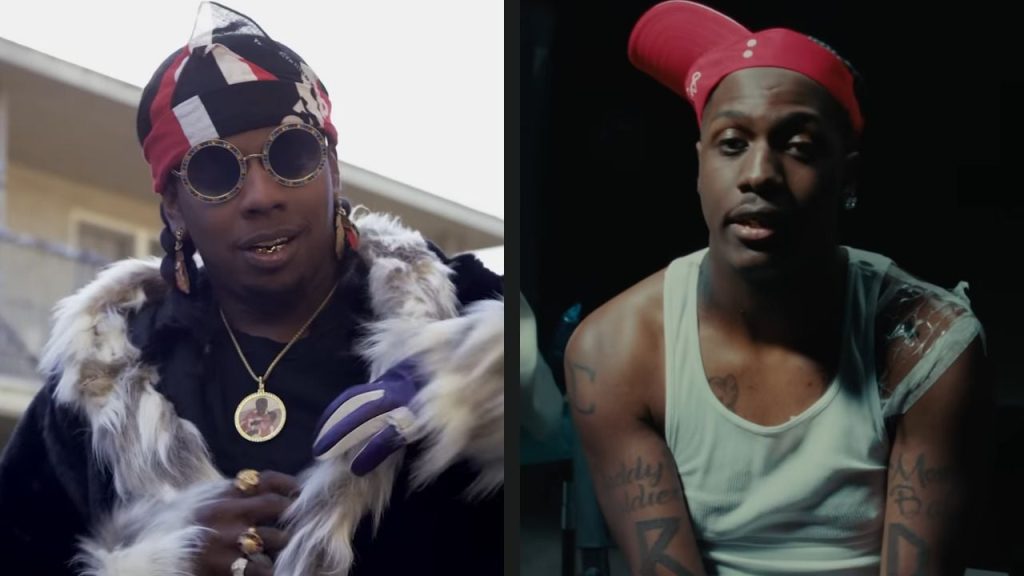 Trinidad James and Lil Yachty weigh in on the current landscape of music and rap deals. In a recent interview with TMZ Hip-Hop, the "All Gold Everything" rapper shared his perspective on record labels extending contracts to prevent artists from re-recording their music, citing examples like Taylor Swift and Ashanti.
Trinidad James Talks Ashanti & Taylor Swift
Trinidad James and Lil Yachty, two prominent figures in the hip-hop industry, have recently shared their thoughts on music and rap deals. 
Trinidad James was recently interviewed by TMZ Hip-Hop and was asked how he felt about record labels lengthening contracts to prevent artists from doing re-recordings of their music, such as Taylor Swift or Ashanti. Swift had put the label Taylor's Version on her re-recorded music, and Ashanti is re-recording her music from her Murder Inc. days.
"I'm not mad at a Taylor Swift or an Ashanti, because they had to go through the slave trade to get everything that they got, unfortunately.
Trinidad James also says that labels and A&R's are lazy with artists' contracts nowadays:
"On the label side, its weak a** A&R's, weak a** label heads, but at the same time its procrastinating and lazy ass artists," he said. 
Lil Yachty Chimes In: 'Hip-Hop Is In A Terrible Place'
On Nov. 10, Lil Yachty also commented on the current state of hip-hop and music while talking at Rolling Stone's "Musicians on Musicians" event. The Atlanta rapper said that hip-hop is in a "terrible place" and that it's a lot of imitation:
"Hip-hop is in a terrible place," Yachty said. "The state of hip-hop right now is a lot of imitation. It's a lot of quick, low-quality music being put out." He continued, "It's a lot less risk-taking, it's a lot less originality…People are too safe now. Everyone is so safe. I rather take the risk than take the L." 
The reactions to Lil Yachty's comments on the current state of hip-hop have been mixed on social media platform Twitter (X). One user named  @CageyProlific commented, "Is he right but just the wrong messenger?." while one other user named @WillBarb44 commented, "Ironically he is part of the problem." 
Lil Yachty also said he "took a risk" with his latest album, Let's Start Here, which specialized in psychedelic rock, rather than typical rap music. 
Bow Wow Weighs In
​​Adding his voice to the discourse on the current state of rap, Bow Wow shared a series of opinions on Twitter in October 2023. The rapper/actor expressed concerns about the genre's condition, attributing its challenges to insufficient artist development and subpar stage presence. 
Juicy J & Wallo267 Talk Decline In Rap Sales
The concerns about the current state of hip-hop extend beyond Trinidad James and Lil Yachty. Juicy J, the leader of Three 6 Mafia, called for a meeting involving rappers, producers, writers, and engineers to address the 40% decline in rap sales. Additionally, Million Dollaz Worth of Game co-host Wallo267 took to Instagram to express his belief that rap often follows negative trends instead of focusing on creating quality music.