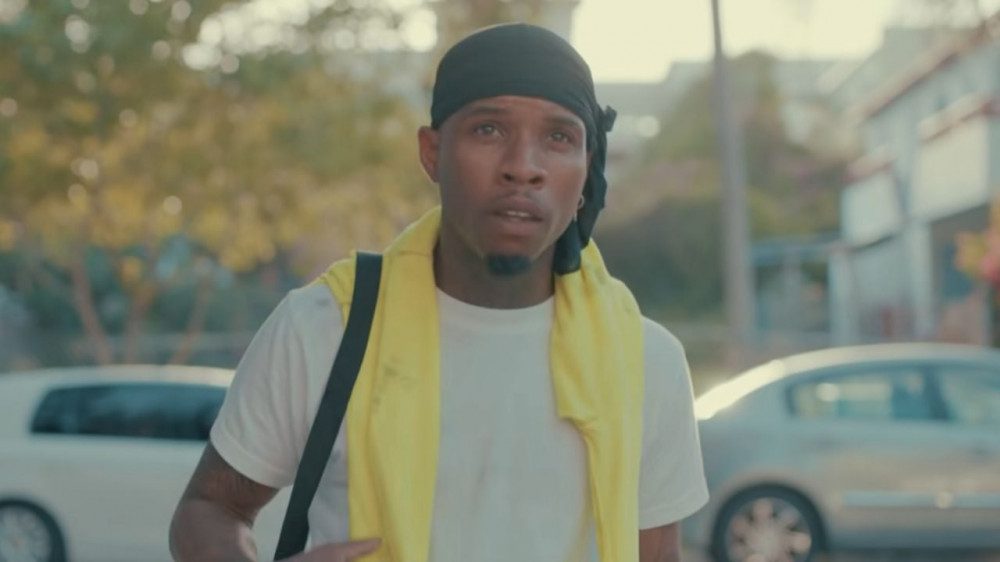 Tory Lanez was spotted in Los Angeles sporting a new ankle bracelet shortly before he resumed the trial for Megan Thee Stallion's 2020 shooting.

169 Views
Comments Off on Tory Lanez Spotted Wearing Ankle Bracelet Ahead Of Megan Thee Stallion Shooting Trial
Tory Lanez Gets A Bracelet On Ankle
Tory Lanez has a new ankle bracelet shortly before he resumes the trial in the Megan Thee Stallion shooting case on November 28th as he faces a 24-year sentence in prison.
Lanez appeared to be making light of the situation after he walked out of the Corrective Solution building, located in the Los Angeles area.
Getting Put On House Arrest
Last week, the "Say It" artist was placed on house arrest following his recent altercation with singer August Alsina.
Lanez's lawyers have stated that Alsina still hasn't proved the Canadian artist put his hands on him like the singer claimed on Instagram.
August Alsina Gets Punched
Recently, August Alsina was allegedly involved in a scuffle with Tory Lanez.
Later, the singer, known for his "entanglement" with Jada Pinkett Smith, posted pictures of himself after the assault on Instagram.