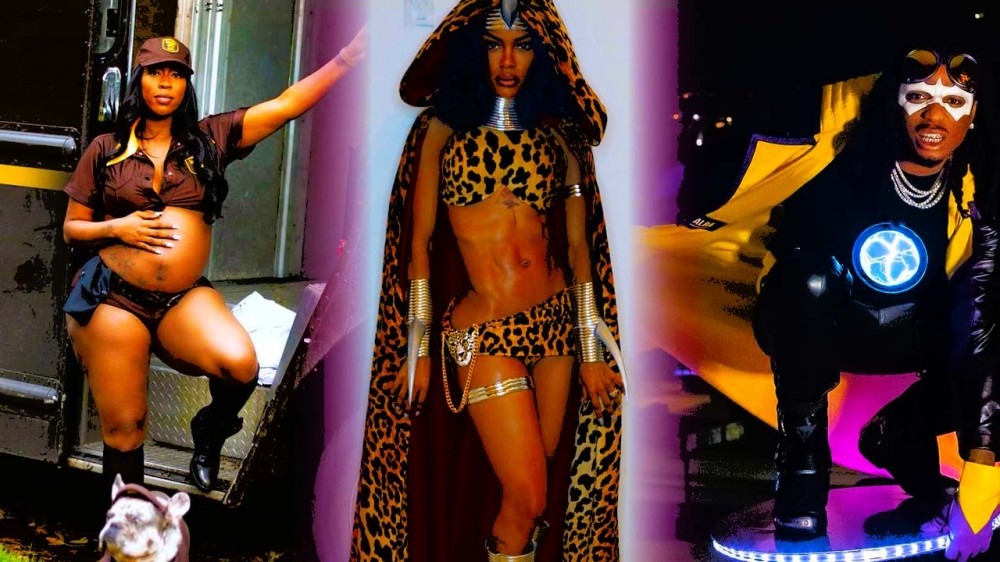 Halloween is our favorite time of year when we get to see our favorite rappers, spouses, and their families having fun playing dress-up. Check out the best costumes from Kash Doll, Teyana Taylor, DoJa Cat, Cardi B & Offset, and more!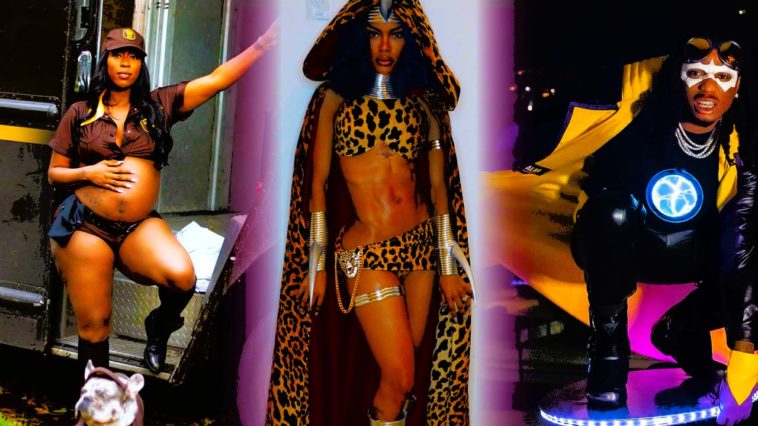 99 Views
Comments Off on Top 10 Hip-Hop Halloween Costumes 2021
Don't Be Mad UPS Kashdoll Is Hiring
Kashdoll dresses up as a UPS driver because she dropping off a package. Get it? 🤣😂😅
Rihanna Plays Gunna
Rihanna dresses up as one of Gunna's more questionable fits.
Quavo x Teyana Taylor For Best Cosplay
Quavo looks INCREDIBLE as DC/Milestone's Static Shock….
Ryan Coogler and Kevin Feige should seriously consider adding Teyana Taylor to the MCU for her portrayal of Madam Slay from The Black Panther comic book.
Gunna x Dead Presidents
Gunna dresses up based on the 1995 film Dead Presidents with the hashtag #RIRIStillWon
Queen Naija and Ciara
A Family That Trick Or Treats Together…
Cardi B and Kulture dress up as witches, while Offset dressed up as the late Rick James.
Doja Cat x Double Trouble
Doja Cat dresses up like Sara Bellum from The Powderpuff Girls and Princess Kida from Atlantis: The Lost Empire.
Best Cosplay Ever?
Make sure to check out our limited edition coverage of CosMODA – The brainchild of Catherine Schuller Gruenwald (widow of famed Marvel writer Mark? Gruenwald), CosMODA levels up the cosplay anime space by showcasing today's talented designers worn by cosplay superstars.