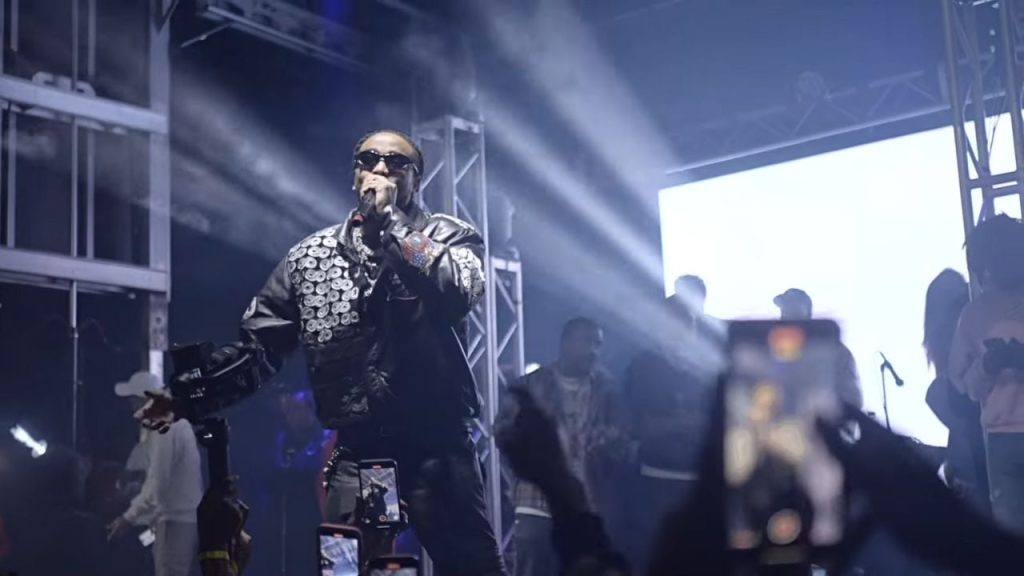 Homecoming season at historically Black colleges and universities (HBCUs) is a highly anticipated time of the year for students and alumni. Nevertheless, the intriguing phenomenon surrounding the attendance of A-list celebrities for homecoming performances at specific schools raises questions about underlying factors like school funding, university publicity, or the presence of notable alumni. 
HBCU Homecoming Disparities & The Impact of Underfunding
Historically, homecoming at HBCUs has been the pinnacle of the social calendar, showcasing vibrant celebrations of school spirit, alumni reunions, and star-studded performances. However, there needs to be a notable discrepancy in the caliber of artists who grace the stages of certain HBCUs compared to others. 
Schools like North Carolina A&T, Florida A&M, Howard University, Spelman College, Morehouse College, and Clark Atlanta University have consistently attracted A-list celebrities, making their homecoming events star-studded affairs. 
For instance, in 2022, The SpelHouse Homecoming featured top performers like Drake, 21 Savage, Lil Yachty, Rae Sremmurd, and Rubi Rose, among others. The presence of these artists not only adds to the excitement but also brings valuable exposure to the university.
On the other hand, schools like Prairie View A&M University, Wiley College, and Texas College, among others, need help to secure popular artists for their homecoming festivities. 
This trend leaves students and alumni feeling uninspired and overlooked. The question arises: why do some HBCUs consistently attract high-profile artists while others do not?
Better Funding Needed
The answer lies partly in the level of funding and exposure that certain HBCUs receive. Schools like North Carolina A&T, Florida A&M, Howard University, and others have more resources, leading to better-funded homecoming events. 
These universities invest in securing top-tier talent and promoting their events, making them more attractive to artists, and ensuring larger audiences. As a result, these schools become hotspots for celebrity visits and receive significant media coverage, further enhancing their reputation.
However, the underfunding of HBCUs presents a significant challenge. Sixteen states have been consistently underfunding their historically black colleges for many years, amounting to a shortfall of over $12 billion, according to the U.S. Department of Education. This lack of financial support hampers the universities' ability to provide adequate resources, from campus infrastructure to research and development and even student support services.
Speaking of better funding for HBCUs, JAY-Z and Beyoncé had Historically Black Colleges and Universities on their minds. The power couple's new Tiffany & Co. campaign reportedly has direct ties to helping get students the financial aid needed in the arts and creative fields.
Deeper Issues With Underfunding
Land-grant institutions, which are HBCUs designated for funding under the Second Morrill Act of 1890, are critical in this context. These institutions, including Prairie View A&M University, Alcorn State University, Tuskegee University, and others, face similar challenges due to underfunding. 
The government's analysis focused on these 19 land-grant institutions, revealing the significant disparities in funding between them and other HBCUs.
The impact of underfunding is wider than homecoming events. It extends to students' overall living experiences on campus. Many dorm rooms are left unrenovated and poorly maintained, with issues such as mold, mildew, unclean water supplies, cracked walls and ceilings, and rodent infestations. Inadequate space to accommodate all on-campus students and insufficient parking plague these underfunded HBCUs.
Furthermore, underfunding affects the representation of Black faculty at HBCUs. Limited resources hinder the recruitment and retention of talented professors, denying students the opportunity to learn from diverse perspectives and role models who share their cultural experiences. This underrepresentation has long-term effects on the educational experiences and success of HBCU students.
HBCU Homecoming Kit 2023
While HBCU homecoming preparations are in full swing, there are several essential items that alumni and students should have in their HBCU Homecoming Kits. From stylish school gear to tailgating supplies, personal essentials, and travel must-haves, Target has curated a selection of products to ensure an unforgettable HBCU Homecoming experience.