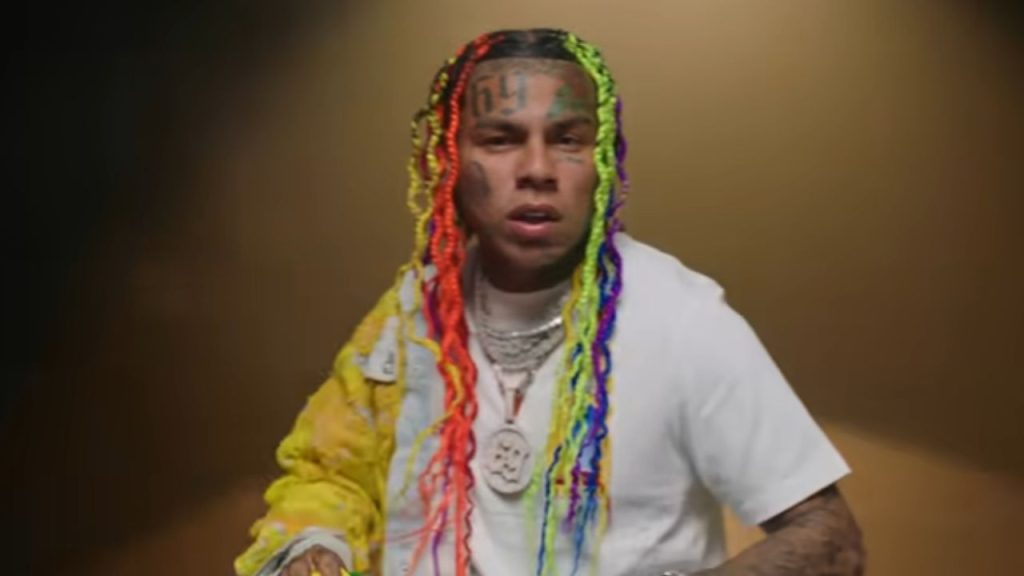 Tekashi 6ix9ine is now facing another lawsuit from his tattoo artist, Tekashi Matsuba. The lawsuit stems from alleged false claims made by the New York rapper, suggesting that Matsuba was a heroin addict and played a role in inspiring his stage name. However, Matsuba is suing 6ix9ine not for the usage of his name, but for the personal turmoil caused by the rapper's accusations.
A Ruined Reputation
In the Showtime documentary titled Supervillain: The Making of Tekashi 6ix9ine, the "GUMMO" rapper stated:
"There was this tattoo artist named Tekashi from my neighborhood and he was just a heroin addict. He did heroin to create, he did it to get himself in his little world, he did it to be himself, and that is where I got the name Tekashi." 
These words proved detrimental to Matsuba's personal and professional life. The false accusations had severe consequences for Matsuba. He stated in the lawsuit:
"I lost a number of friends, but by far the most important one is my dear wife. We divorced last year, because she no longer trusted me after Hernandez's (Tekashi 69) false statements about me were broadcast on Hulu and Showtime." 
6ix9ine's Legal Troubles
Despite the lawsuit, 6ix9ine has yet to respond to the allegations. This lawsuit adds to the legal disputes the rapper has faced over the years.
In the world of Tekashi 6ix9ine, lawsuits seem to follow the rapper wherever he goes. From disputes with fast fashion company Fashion Nova over a payment agreement to now battling his tattoo artist in court, the rapper's legal troubles continue to make headlines. 
Cardi B Wins Mixtape Tattoo Cover Art Lawsuit
However, this is not the first time a rapper has been entangled in legal battles with individuals involving tattoos. Just recently, rapper Cardi B faced a lawsuit from Kevin Micheal Brophy, who claimed that Cardi had potentially misappropriated his back tattoos to his likeness for the cover art of her 2016 mixtape titled Gangsta B*tch.