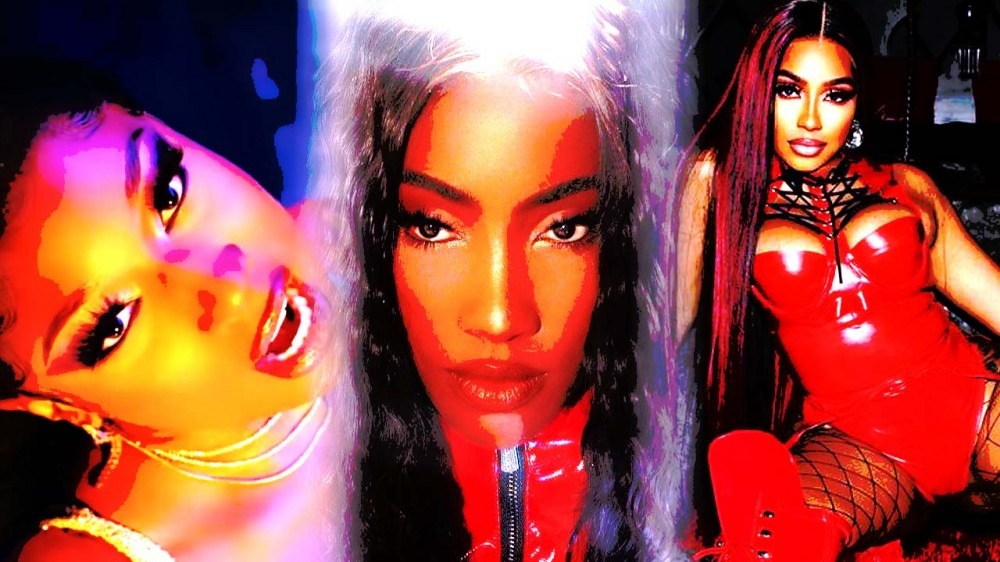 It's another week of all-women drops. Megan Thee Stallion has dropped a new tape for the hotties while Yung Miami draws eyes and ears to her raunchy new song "Rap Freaks."

109 Views
Comments Off on Single Ladies: Megan Thee Stallion Drops 22 Hot Ones, Yung Miami Shocks w/ "Rap Freak", Sevyn Streeter, Flo Milli, Bhad Bhabie, Ms. Lauryn Hill
"Something For The Hotties" Drop, Yung Miami's "Rap Freaks" Trend
Megan Thee Stallion has dropped a full-length project, produced by Juicy J, that collected the freestyles she's shared over the past year on social media, plus a bunch of new songs. Her hit single "Thot Shit" appears on the tracklist's 21 songs.
Yung Miami has created her own iconic rap moment with her single "Rap Freaks." Released as a solo effort, the Florida rapper and one-half of the hit-making duo, The City Girls, name-dropped fourteen celebs in less than two minutes. She mentioned Lil Baby, DaBaby, Moneybagg Yo, Tory Lanez, Future, and others. A raunchy BDSM video was dropped in conjunction with the song and has already racked up over a million views.
Flo Milli has released the highly-anticipated video for "Ice Baby" with an iconic pop culture reference. In the visuals, she cosplays as Tiffany Pollard aka New York from Flavor of Love. To top it off, she has one of the original Flavor of Love stars, Deelishis, making a guest appearance and rapper Buddy playing the role of Public Enemy hype man turned TV bachelor, Flava Flav.
Baby Tate Releases Video For "Pedi", Sevyn Streeter Releases Lyric Video For "Nasty Girl" Featuring Bia, Bhad Bhabie, Ms. Lauryn Hill
Baby Tate is celebrating her new name and a new record deal with Warner Records in the best fashion — by releasing her highly anticipated new single "Pedi" paired with a vibrant and funky visual.
Sevyn Streeter has released a lyric video for the sultry "Nasty Girl" featuring Bia off her newly released album "Drunken Wordz Sober Thoughtz". The album was released in September and has features from Jeremih, A$AP Ferg, Lucky Daye, and Chris Brown.
Bhad Bhabie returns to the music scene with sizzling visuals for her music video "Bi Polar." Directed by 20k Visuals and filmed in Miami the track will be featured on her forthcoming EP. Amidst a crew of girls, speeding Ferraris and a brief cameo from Lil Candypaint the video finds the rapper flexing her lyricism " Doin' donuts in the six, I'm feelin' wavy, Cash money on me, I keep the bills like I'm Baby, Bangin', I'm changin' my fuckin' name, now I go crazy."
The Single Ladies are repping on the soundtrack for a new Jay-Z-produced Netflix movie, "The Harder They Fall" with Ms. Lauryn Hill and Fatoumata Diawara collaborating on "Black Woman," which offers a strong message of empowerment. Ms. Hill's rare appearance is significant, considering it marks the Grammy-award-winning icon's fifth release as a lead artist in the past 10 years. Experience Ms. Hill's song and the soundtrack for The Harder They Fall HERE.