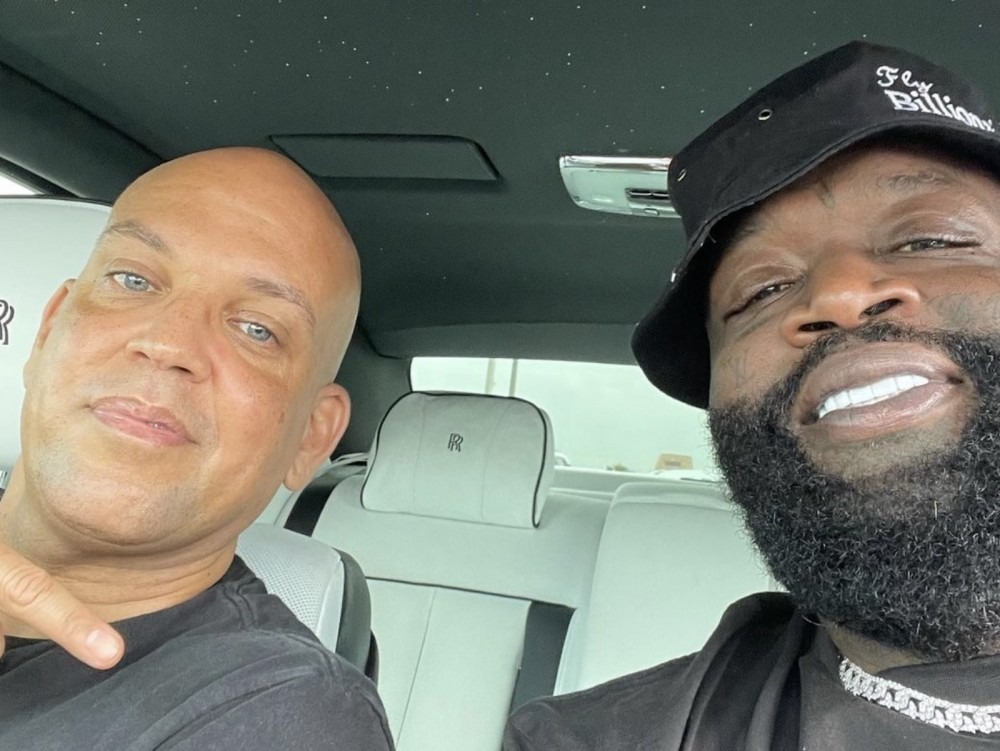 Maybach Music Group leader Rick Ross knows it's still deeper than rap. The hip-hop superstar has teased big things going down with filmmaker Quincy Jones III.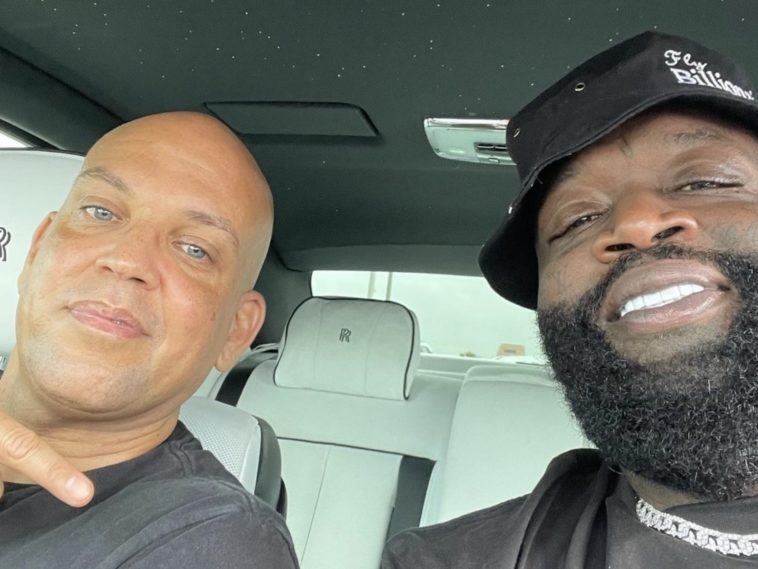 @sohh @sohhdotcom

99 Views
Comments Off on Rick Ross Has Big Movie Plans On Deck W/ Quincy Jones III
Rick Ross Has Big Movie Plans
Yung Renzel went to his Instagram page to let the world in on what he's brewing. Ross hinted at a movie, music and other things gearing up to come together with help from Jones III.
"Riding thru 305 the MIYAYO with Quincy Jones lll @therealqd3 talking Miami streets,rap sh*t,past and present and a huge film idea I have.This brother is a genius and after us going to purchase an entire film set up today I owe my homie one. I suggest all hustlers to remain hands on. BOSS MOVES ONLY!! @villonfrance toast."
Ross' former Slip-N-Slide labelmate Trina hyped up the potential collaboration in the comments section.
"Biggest 👏🏽👏🏽👏🏽👏🏽"
Rick Ross' Mansion Makes Money
Rick Ross made headlines a few years ago when he bought a Georgia property that had belonged to boxing legend Evander Holyfield. Recently, Ross made some of that purchasing price back by charging Hollywood studios almost $3 million to shoot on location.
"We may be able to work something out but I gotta be clear and make it clear this is what excites Rozay. And as soon as I say that number, it's like 'BOW' go off and the confetti falls."
Rick Ross Scrutinized After Video Clip Surfaces
A few months ago, Ross caught serious backlash after an old clip of his appearance on VH1's Signed re-emerged. People are citing the performances from contestants Just Brittany and Kaiya, in which Kaiya said Ross shut down her performance because he was focused on Brittany's butt.
"My song is original. I wrote it myself. Brittany used the same exact melody and the same ad-libs. You didn't change anything. I think he was so blinded by the butt that he wasn't paying attention like that." – Kaiya
Twitter Goes Off On Yung Renzel
Twitter users had gone off on Rick Ross. He sparked comparisons as to being the music version of convicted sexual predator Harvey Weinstein, with many saying while on the show he was too focused on the look rather than the performance.
"Anybody trying to argue against #Colorism should just look at this and shut up. It's so real. Ain't NO way @theartistkaiya version didn't eat the other one. Rick Ross disgusts me."
"What the actual f*ck is this????? And for The Dream to co-sign Rick Ross' sh*tty take on that second girl's clear vocal talents over the first girl is maddening."
"Rick Ross is the Harvey Weinstein of the music industry and he's admitted to it. He's only going to sign a woman to his label if she f**k and s**k him. Plain and simple."