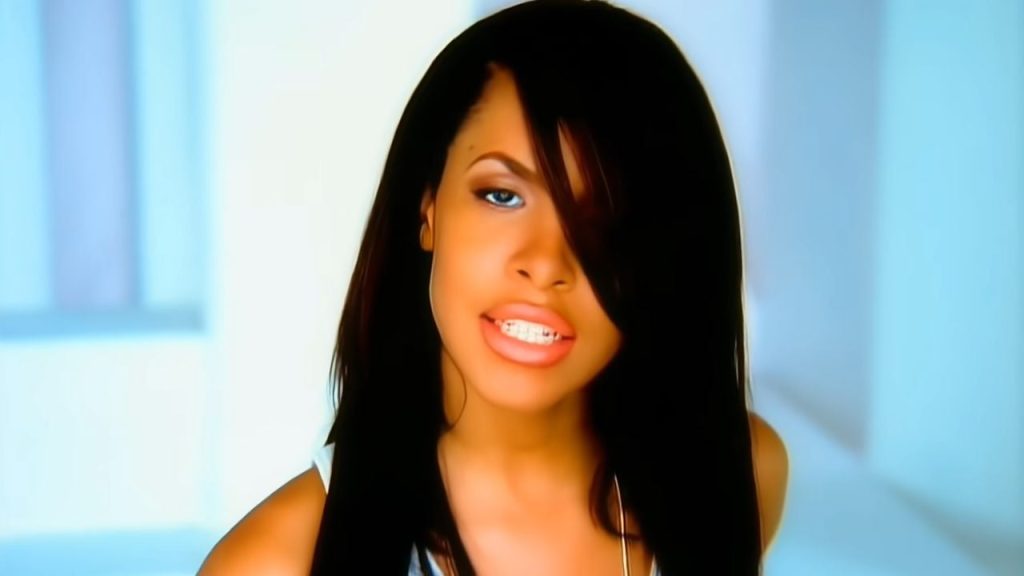 On August 25, SOHH reflects on the untimely passing of Aaliyah, the musical powerhouse who left an everlasting imprint on the world. The influential singer passed away when she was 22, along with eight other team members, on this fateful day in 2001. SOHH intends to provide lesser-known facts about the singer that may have yet to be widely recognized before her untimely passing.
Aaliyah's Unfinished Journeys: Music, Fashion, and Film
Beyond her timeless music, Aaliyah had aspirations that spanned various creative domains. At 22, she was on the cusp of launching a world tour, promising fans an unforgettable experience that would have showcased her artistry and charisma. 
The "Back and Forth" singer and her best friend Kidada Jones, renowned as the daughter of Quincy Jones and former girlfriend of the late Tupac Shakur, had exciting plans for a collaborative fashion venture. 
They were set to create a clothing line infused with Japanese inspiration. Jones stated:
"There was an edgier side to her that people didn't know. She was more forward thinking than most people. Deeper. She was fine spending time alone. She was a thinker. A little risky in fashion, she was trendsetting. We were in the process of starting a girl's clothing line, it was called Dolly Pop. Right when she passed we were getting ready to sign our contracts for that. We were making plans for this brand that was gonna be girly and cute and have Japanese inspiration. This was seven or eight years ago, so the whole Japanese inspiration wasn't at the forefront."
Aaliyah's Silver Screen Story: Queen of The Damned and More
Aaliyah's star shone brightly on the silver screen as well. Her acting debut, starring alongside the late DMX and Jet Li, in Romeo Must Die, paved the way for more cinematic ventures. Portraying the enigmatic vampire queen Akasha in Queen of The Damned, Aaliyah's captivating presence brought depth to her characters. 
Beyond Queen of the Damned, Aaliyah was on the brink of consideration for significant roles in films like Sparkle, The Matrix, and Scary Movie.
'Queen of The Damned'
Her final contribution to cinema came through her role in the 2002 film Queen of the Damned, where she portrayed the iconic vampire queen, Akasha.
Tragically, Aaliyah's passing prevented her from completing her dialogue for Queen of the Damned. Her elder brother, Rashad Haughton, was responsible for re-recording her lines to overcome this challenge. 
'Sparkle'
Whitney Houston had chosen Aaliyah for the lead role in the film Sparkle. Unfortunately, after the late R&B sensation's tragic passing in 2001, production for the film was halted. 
As we are aware, in the 2012 adaptation of the film, the role of 'Sparkle' was portrayed by the singer Jordin Sparks.
'The Matrix'
The "Try Again" singer was also chosen to portray the character "Zee" in The Matrix series, serving as the wife of Nebuchadnezzar crew member Link, portrayed by Harold Perrineau. 
Aaliyah's involvement included filming scenes for the sequel Reloaded. During the overlapping production period of Reloaded, and Revolutions from March 2001 to August 2002, Aaliyah completed her scenes for Reloaded, but her portrayal of Zee in Revolutions was pending.
Tragically, while returning from filming her "Rock the Boat" music video, Aaliyah's untimely passing occurred. This unexpected event compelled directors Lilly and Lana Wachowski to make the difficult decision of recasting the role of Zee and re-shooting the scenes Aaliyah had previously participated in.
As a result, Nona Gaye, the daughter of legendary artist Marvin Gaye, was selected for the role of Zee after Aaliyah's passing.
'Scary Movie'
Back in 2000, Aaliyah was initially selected to portray the character "Brenda" in the film. As we are aware, this role was ultimately brought to life by Regina Hall. However, Aaliyah declined the role out of respect for her fellow peer, Brandy. 
This choice stemmed from the character "Brenda" being a comedic parody of the R&B songstress.
Remembering Aaliyah
Even though her untimely departure in 2001, Aaliyah's imprint on the realm of music and culture holds enduring significance. Aaliyah is deeply missed. 
Aaliyah's lasting impact is undeniably prominent. Notably, in early June, ABC's 20/20 paid tribute to the legendary figure through a documentary that delved into her legacy. This documentary, titled Superstar: Aaliyah, sheds light on her remarkable journey.
MAGOO Forever
In the tapestry of entertainment history, Aaliyah's legacy is interwoven with other remarkable talents. Among them, the late rapper Magoo, a member of the "Superfriends" collective that included Aaliyah, Timbaland, and Missy Elliott, left an indelible impact on hip-hop, who unfortunately passed away at 50.