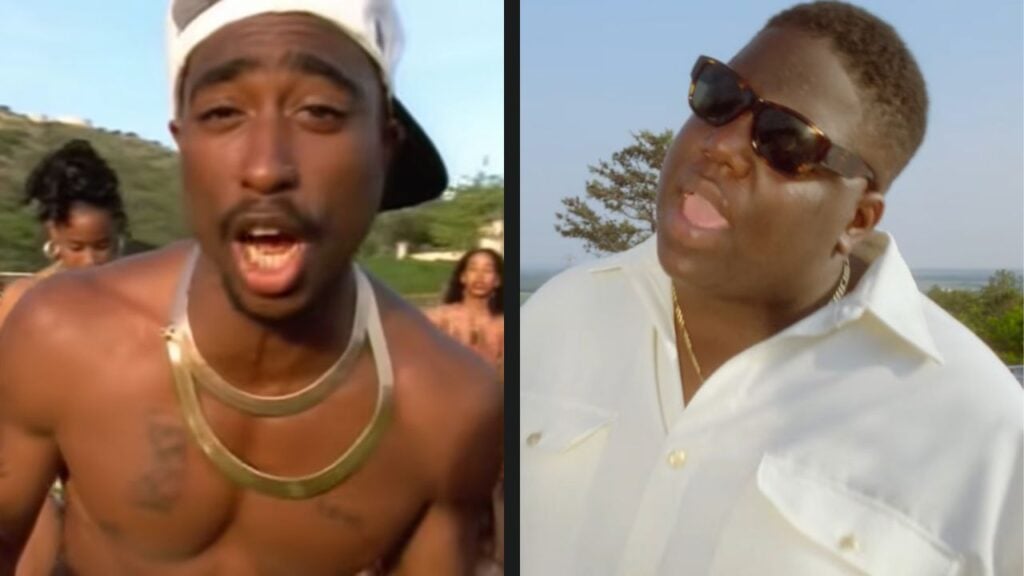 Classic collectibles from the late rap legends, The Notorious B.I.G. and Tupac Shakur, are set to go up for auction, including never-before-seen mugshots. The hip-hop auction organized by "Gotta Have Rock and Roll" will showcase many priceless memorabilia from the golden rap era. 
Remembering Legends
The highly-anticipated hip-hop auction organized by "Gotta Have Rock and Roll" is slated to kick off on October 25, showcasing an array of priceless memorabilia from the golden era of rap. Enthusiasts can bid on remarkable items such as signed albums from iconic groups like N.W.A. and the Beastie Boys. 
However, the event's highlight is undoubtedly the exclusive collection of artifacts connected to the two rap legends. Among these coveted items are never-before-seen mugshots of both legendary artists.
 The mugshot of Tupac was captured on October 12, 1995, at the Clinton Correctional Facility, marking the day he was released on bail. Conversely, Biggie's mugshot, taken in 1996, raises questions regarding the specific incident it relates to.
Thank You Letters
In addition to the mugshots, the auction includes a thank you note from Biggie to a person named "Megan," expressing gratitude for a phone call. 
Similar appreciation was extended to someone named "Teddy" on another occasion. These unique glimpses into the lives of the rap icons offer a profound connection for fans and collectors.
Anticipation surrounds the potential sale prices for these one-of-a-kind items. The rare mugshots of Biggie and Tupac are expected to fetch between $20,000 to $40,000 each, reflecting the immense value placed on preserving their legacy. Adding to the excitement, footage from Biggie's final performance in Jamaica is estimated to reach $1 million.
Tupac's BMW
In another auction of notable hip-hop memorabilia, the black BMW in which Tupac was fatally shot generated immense interest and bidding, reaching as high as $1.75 million in August 2023. This high-profile sale emphasizes the enduring fascination with items connected to the rap icon.
Another development related to the mysteries surrounding Tupac's death involves the recent arrest of Duane "Keefe D" Davis for his alleged involvement in the murder. A resurfaced clip in 2008 features Keefe D claiming that he was in the car during the shooting and implicating Diddy in the incident.
YNW Melly's Murder Trial 
While Keefe D remains in custody in relation to the murder of Tupac, another musician, YNW Melly, is currently embroiled in a murder case of his own. The 24-year-old rapper from Florida faces accusations of killing his two friends in October 2018. Despite a mistrial in his first trial, Melly managed to avoid the death penalty as the legal proceedings continue.