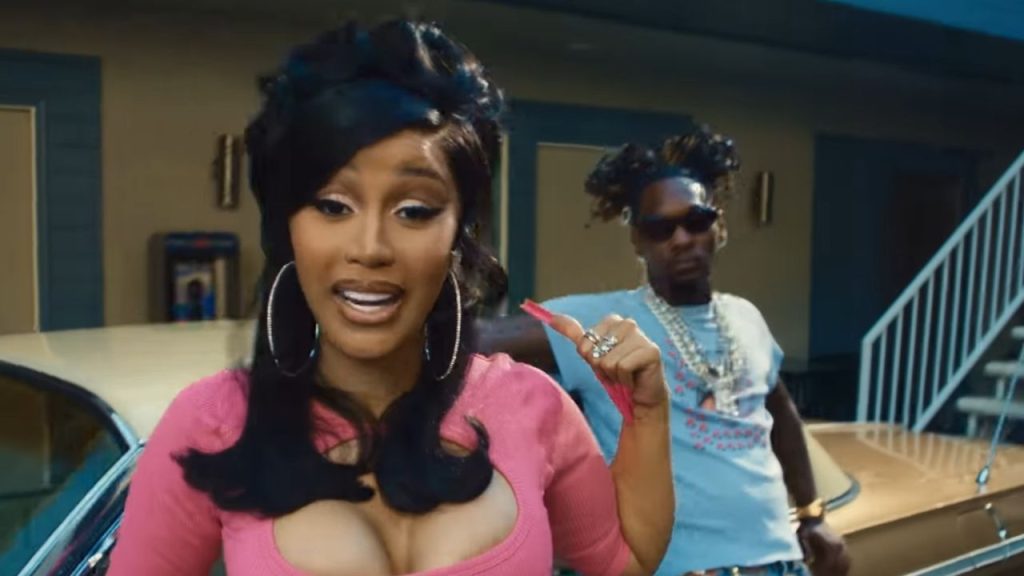 PETA has recently called out Offset and Cardi B over their purchase of three crocodile-style Hermes Birkin Bags. The news follows after the celebrity couple celebrated the Bronx rapper's birthday.
PETA Calls Out Offset & Cardi
PETA, also known as People for the Ethical Treatment of Animals, has taken issue with Offset and Cardi B's lavish gift exchange for the "Bongos" rapper's 31st birthday, where she was gifted three crocodile Hermes Birkin Bags. 
The animal rights organization's Vice President, Lisa Lange, wrote a statement to the couple, condemning their choice. Lange stated:
"Instead of using his wealth and influence for good, Offset chose to funnel hundreds of thousands of dollars into a gruesome, violent industry that electroshocks crocodiles, shoves metal rods into their brains and mutilates them while they're still alive." 
Lisa Lange then added:
"PETA reminds everyone that people who still spend their money on a closet full of dead animals' body parts either are clueless or simply don't care about the extreme cruelty they're perpetuating – it's just not worth it."
Offset and Cardi B have yet to respond to the matter. 
Tasha K's Bankruptcy Claim Denied
Furthermore, Cardi B is involved in a legal battle with gossip blogger Tasha K, who she claims caused defamation and damage to her name. 
Tasha K attempted to file for bankruptcy to avoid paying Cardi B the almost $4 million owed in the defamation lawsuit. However, Tasha K's bankruptcy claim has been denied, indicating that Cardi B might be on the path to a major legal win.
PETA Pens Letter To Rihanna
PETA has a history of calling out celebrities over their fashion choices involving animal products. However, they showed a different approach when Rihanna was spotted wearing a real fur coat. Rather than publicly shaming her, PETA gifted Rihanna a faux fur coat to encourage her to make a cruelty-free switch in her fashion choices.