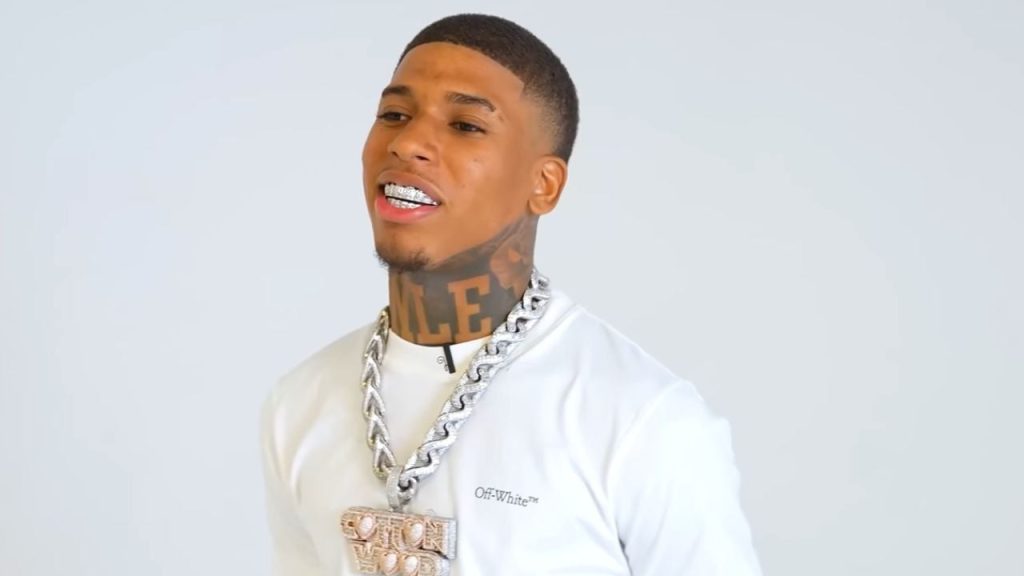 West Coast rapper Rodney O has taken legal action against NLE Choppa, alleging copyright infringement over the unauthorized use of elements from his 1987 track, "Everlasting Bass," in Choppa's 2020 song, "Who TF Up In My Trap." The lawsuit marks another case in the music industry's ongoing struggles with copyright disputes.
NLE Choppa Slammed With Lawsuit
Rodney O filed a complaint with the US District Court For The Central District of California on Tuesday, October 3, alleging that NLE Choppa illegally used portions of his 1987 track "Everlasting Bass" without providing proper credit. 
According to the complaint filed by the West Coast rapper, NLE Choppa's "Who TF Up In My Trap" composition significantly resembles and incorporates portions of Rodney O's "Everlasting Bass." 
The Lawsuit
The lawsuit asserts that the infringing work either directly copies or contains an audio sample of "Everlasting Bass." 
"The composition of [Who TF Up In My Trap] substantially comprises the composition of Everlasting Bass and is either a verbatim copy or encompassed and embodied in an audio sample of Everlasting Bass found in the infringing work," states the complaint.
The lawsuit targets the Memphis rapper and includes Sony Music Publishing and a range of writers and producers associated with creating "Who TF Up In My Trap." Among the named individuals are Javar Rockamore, Project Pat, Juicy J, DJ Paul, Theodore Thomas (aka Stonii), Robert Reese (aka Bobby Keyz), and Archie Dean (aka ISTHATYOUARCHIE). 
NLE Choppa x LSU Champions
It remains to be seen how the case will unfold and whether all parties involved will be held accountable for the alleged copyright infringement. The amount Rodney O seeks in damages remains unknown as the legal battle unfolds. 
NLE Choppa has yet to comment on the lawsuit publicly. 
In more positive NLE Choppa news, he collaborated with LSU basketball star/rapper Flau'jae Johnson in June 2023. The song is titled "Champion," and also features Johnson's LSU teammate, Angel Reese.
Jay-Z & More Win Copyright Lawsuit
This lawsuit against NLE Choppa brings to mind other instances where artists faced similar legal battles over copyright infringement. Jay-Z, Ginuwine, and producer Timbaland were recently involved in a lawsuit filed by soul singer Ernie Hines, who claimed they used his sample without proper credit.