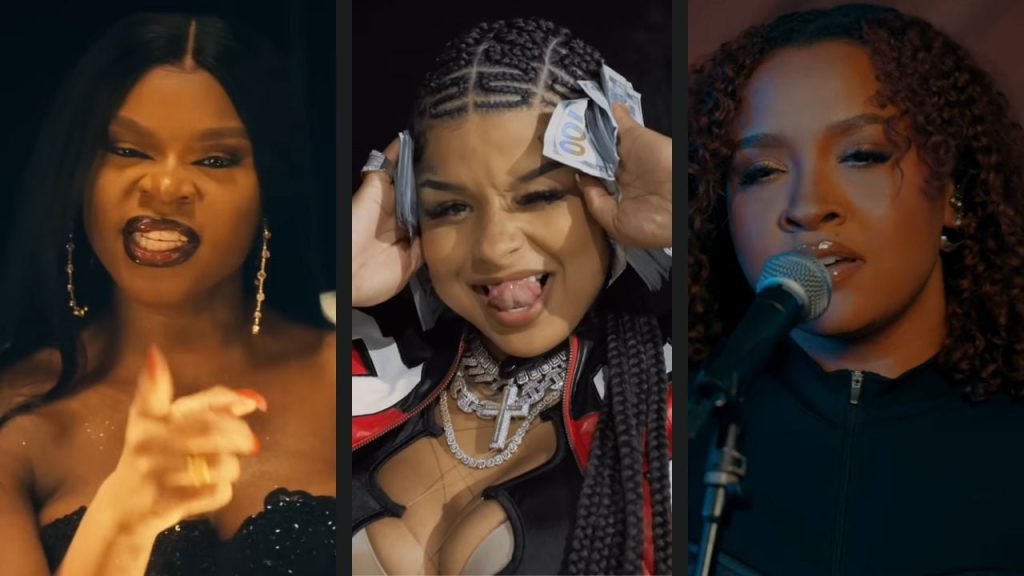 Rising stars Scar Lip, Chrisean Rock, and Alex Isley have achieved a significant milestone in their careers by earning their first-ever entries on the Billboard charts. Billboard, known for its various weekly charts covering different genres and formats, allows up-and-coming artists to showcase their talent on genre-specific lists.
Scar Lip & Chrisean Debut On The Hip-Hop Billboard Charts
Scar Lip, Chrisean Rock, and Alex Isley are a force to be reckoned with as the trio makes their debuts on the Billboard charts.
Scar Lip, the New York City-based rapper, real name Sierra Lewis, secures her first appearance on the Billboard chart with her track "No Statements." Released on Sept. 15 under Broken Child/Epic Records, the song debuts at No. 40 on the Mainstream R&B/Hip-Hop Airplay chart. Notably, Scarlip's previous track, "This Is New York," was recognized by Billboard as one of the top 50 songs of 2023 so far.
Another artist joining the Billboard charts is rapper and reality TV personality Chrisean Rock. Her collaboration with Lil Mabu titled "Mr. Take Ya B*tch," self-released on October 17, debuts at No. 33 on the Hot R&B/Hip-Hop Songs chart. 
The track amasses 7.1 million official U.S. streams in its first full week of tracking (October 20-26), also helping Chrisean Rock land at No. 37 on the Emerging Artists chart.
Alex Isley Debuts On Contemporary Jazz Charts
Singer-songwriter Alex Isley, hailing from New Jersey, makes her presence known on Billboard's charts with her collaborative album "I Left My Heart in Ladera" alongside Terrace Martin. 
Released on Oct. 20 through IRD/Sounds of Crenshaw/BMG, the album debuts at No. 2 on the Contemporary Jazz Albums chart and No. 22 on the Jazz Albums chart, earning 1,000 equivalent album units in its opening week.
Scar Lip & Chrisean Making Moves
In the latest update from Scarlip, the rapper achieved a significant career milestone by officially signing her inaugural record deal with Epic Records. The pivotal signing event took place at Epic Records HQ on June 1 and saw the presence of notable figures, including Swizz Beatz.
​​In other news, Chrisean Rock recently garnered attention with her latest music release, which addresses her experiences as a single mother and touches on alleged neglect by her ex-boyfriend Blueface.
Victoria Monét Earns Her First-Ever Billboard Entry
In a similar vein of newcomers making waves on the Billboard charts, Victoria Monét achieved a significant career milestone with her first solo entry on the Hot 100 for her single "On My Mama." Since its release on Aug. 15, the song's accompanying music video has garnered over 1 million views, propelling its popularity and earning a spot on the coveted chart.