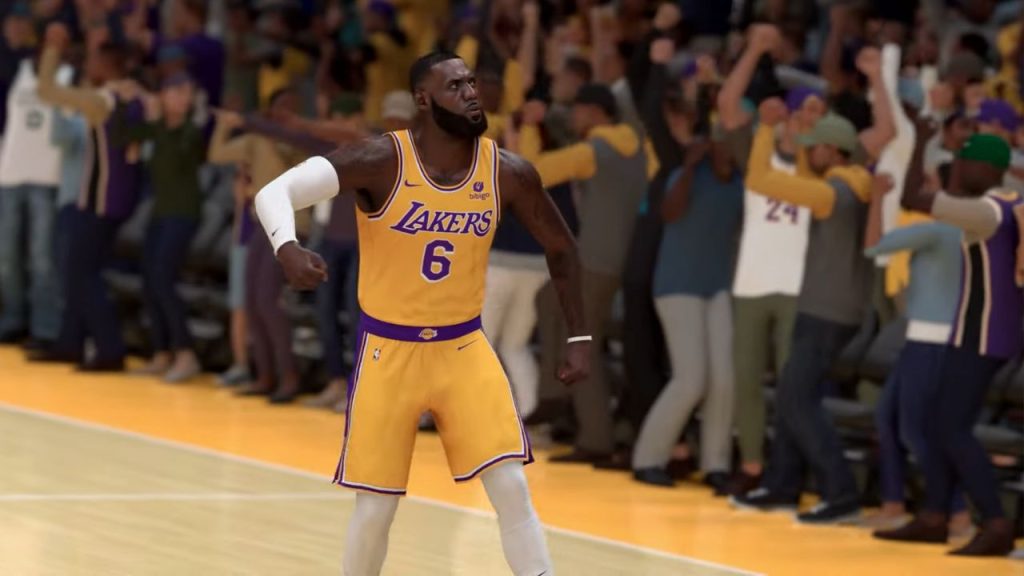 NBA 2K24's soundtrack is set to release on September 6th. Fans eagerly await the game; now they have even more reason to be excited. The soundtrack is set to feature over 50 artists spanning various genres.
Details For NBA2K24 Soundtrack
NBA 2K24's upcoming soundtrack, titled 2K Beats, is a star-studded collection of songs. Famous rappers such as Lil Uzi Vert, Lil Wayne, J. Cole, Quavo & Takeoff, Kodak Black, Larry June & The Alchemist, and NBA YoungBoy are included on the soundtrack. 
But it doesn't stop there. The game will also introduce rap newcomers like Ice Spice, GloRilla, Flo Milli, Baby Keem, and Central Cee. With such a diverse lineup, there's something for every music lover.
The collaboration doesn't end with the artists mentioned above. NBA 2K24 is also partnering with Def Jam for their 40th anniversary, and hip-hop's 50th anniversary. This collaboration means fans can expect new music from rising artists from the label, as well as other notable acts. 
Some of the names associated with this collaboration include Rick Ross, Warren G, Hit-Boy, Nasty C, Kaash Paige, Armani White and more.
NBA2K24 Gems
One exciting feature of the NBA 2K series is the option for players to choose songs from the soundtrack while competing or waiting for the game to load. This allows gamers to create their ideal gaming experience, customizing the background music to their liking. 
The new soundtrack for NBA 2K24 will have music exclusives, and new songs will be added every Friday, giving players even more, options and fresh tunes to enjoy.
Fans React
While the announcement of the new soundtrack has generated a lot of excitement, there are mixed reactions from fans. 
Some fans express their anticipation, with comments like, "I'm already knowing this new soundtrack finna be ridiculous." 
However, not everyone is impressed. Some fans suggest adding old school songs to the soundtrack, as they feel the new artists don't hit the same. One fan even used a GIF of comedian Druski being annoyed to express their disappointment, simply commenting, "Ice Spice."
When Should You Expect NBA2K24?
NBA 2K24 is set to release on September 8th and pays tribute to the late basketball legend Kobe Bryant, who graces the cover of the video game. The inclusion of Bryant serves as a fitting tribute to his impact on the sport and his legacy as one of the greatest players of all time.
NBA 2K's Feature History
Dreamville leader J. Cole became the first rapper to appear on the cover of NBA 2K in the previous edition, NBA 2K23, making history and solidifying the connection between basketball and hip-hop. 
The  North Carolina rapper also dropped an unreleased verse on NBA 2K23 in the "My Career" mode. He shared the verse with fellow Dreamville rapper Bas in a studio. 
In the same vein, Lil Wayne was also featured in NBA 2K23 as a playable character, allowing fans to have the rap legend's character play against NBA players and showcasing the crossover between the music and gaming worlds.
21 Savage x Call Of Duty
Recent collaborations between hip-hop and video games have shown the power of merging these two creative worlds. One notable example is Atlanta rapper 21 Savage, whose playable character recently debuted in popular gaming franchise Call of Duty.