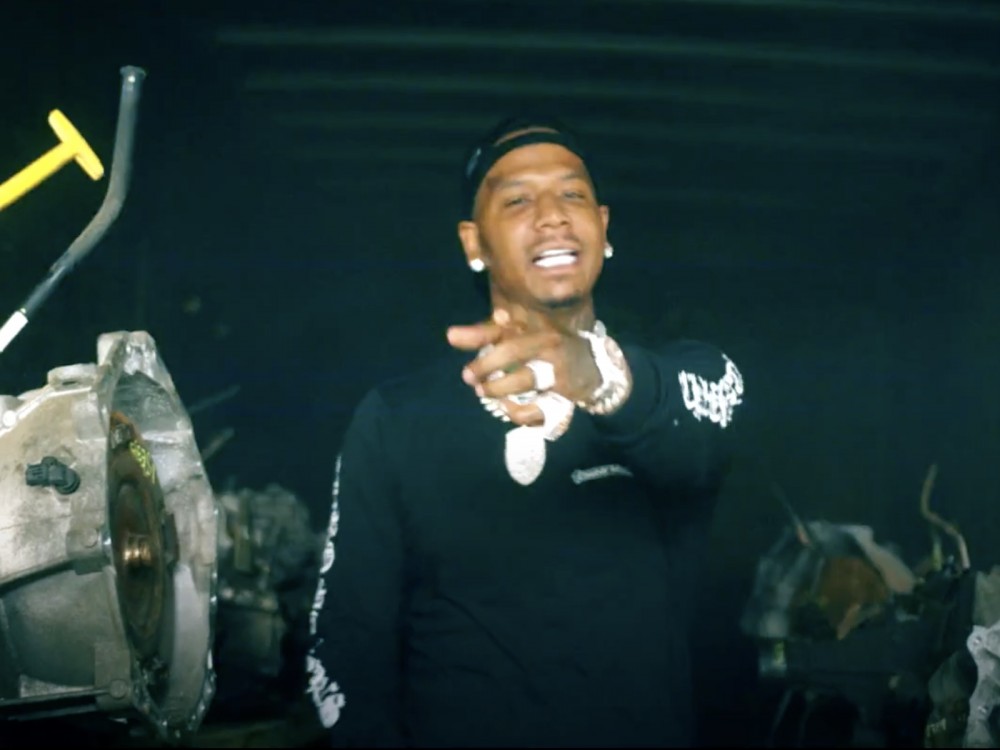 Memphis rapper Moneybagg Yo is going all out for his new solo album. The hip-hop superstar has shared the tracklisting to his A Gangsta's Pain filled with massive collaborations.
@sohh @sohhdotcom

99 Views
Comments Off on Moneybagg Yo Gets Polo G, Lil Durk + More On New Album
Moneybagg Yo Gets Polo G + Huge Guest Features
Yo's new studio effort comes packed with over 20 songs. Along with hitmaker Pharrell Williams, Yo shares mic time with hitmakers Jhené Aiko, Future, Lil Durk, Polo G and more.
1. Memphganistan (Ft. Kaash Paige)
2. Just Say Det
3. GO! (With BIG30)
4. Wockesha 
5. Shottas (Lala)
6. Hard For The Next (With Future) 
7. If Pain Was A Person
8. I Believe U (Ft. TripStar)
9. Time Today 
10. Interlude
11. Free Promo (Ft. Polo G & Lil Durk)
12. Hate It Here
13. Love It Here
14. Clear Da Air
15. Projects
16. One Of Dem Nights (Ft. Jhené Aiko)
17. FR
18. Certified Neptunes (Ft. Pharrell)
19. Change Da Subject
20. Least Ian Lie
21. Bipolar Virgo
22. A Gangsta's Pain
Earlier in the week, Moneybagg hinted at this album going down as one of his all-time greatest releases.
"I'm Talkn Soo Much Shit !! This Bout To Be My Biggest Project Eva I Stamp Det !! #AGangstasPain 4/23 GO PRE-SAVE NOW !! #linkNbio"
Moneybagg Yo Reveals How Much He's Banking
The Tennessee native recently went to his Twitter page to drop a huge shocker. While he didn't get too specific about crowds or venues, Yo did reveal he's making well over $100,000 per live performance.
"Can't believe I get 125k for A Show 🤦‍♂️🙌🏾"
Pharrell Picks His Favorite Rapper
Recently, hitmaker producer Pharrell appeared on the "OTHERtone" podcast and was asked who he's listening to currently. The Grammy-winning artist named a few like Lil Uzi Vert and Tyler The Creator before coming around to Moneybagg Yo.
"Moneybagg is my favorite, favorite, favorite, right now. Moneybagg Yo, to me, is like the pocket finder. Whenever he decides that he doesn't want to rap anymore, he should go into denim — that muthaf*cka has so many pockets. His pockets, f*ck! His nickname should be f*ckin' Denim! He has so many f*ckin' pockets. Moneybagg Yo is something else."
Moneybagg Yo Responds To Pharrell's Co-Sign
After peaking at No. 3 on the charts with last year's Time Served album, Moneybagg currently has a hit single out ("Time Today") and is working on his fourth album. With his career trending upwards, Bagg was hyped on Instagram about the the big-ups from Pharrell.
"Real Goat Stamped My Life Its Up ! @pharrell"