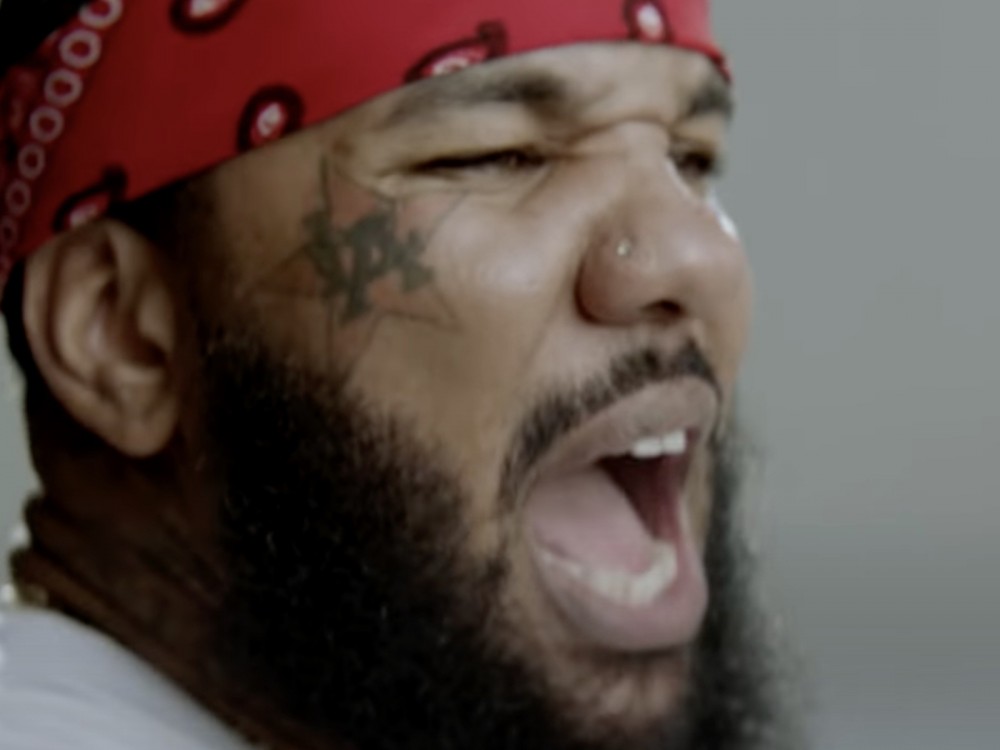 West Coast rapper Game is numb with rage following Derek Chauvin's conviction. The hip-hop veteran is speaking out on the tragedy of teenage girl Ma'Khia Bryant being shot and killed in Ohio, pointing out he didn't even have time to celebrate the rightful conviction before hearing the heartbreaking news.
@sohh @sohhdotcom

129 Views
Comments Off on Game Explodes Over Ma'Khia Bryant's Murder By Police
Game Explodes Over Ma'Khia Murder
Game shared his thoughts with followers through Twitter, calling 16-year-old Bryant's murder by police beyond sad. He explained that he felt numb and scared when thinking about the struggle of raising black children in America and that there was no way to prepare them for police encounters that might result in their death.
"16-year-old Ma'Khia Bryant murdered by police in Columbus Ohio. This is beyond sad. … There was absolutely no time between celebrating the conviction of Derek Chauvin & having to mourn Ma'Khia Bryant…. This is really numbing !!! … It's really scary raising black children in this country. No matter how much we prepare them for these police encounters they can still be killed."
50 Cent + Jeezy Disgusted Over Ma'Khia Bryant's Murder
This week, Game's former G-Unit boss 50 Cent went to his Instagram page to speak out on the horrific action. The rap star also acknowledged how the latest case of police brutality happened following ex-cop Derek Chauvin being convicted in the murder of Black man George Floyd.
"here we go again, 🤦‍♂️got damn! please don't help me please."
Atlanta rapper Jeezy spoke out and rallied justice for Bryant.
"16 years young I just don't understand it. Breaks my heart. Some things can just be prevented it. Cease fire! This was the time to use the taser! #JusticeForMakiyah"
Ma'Khia Bryant's Death
According to reports, Columbus police ultimately took the life of Bryant Tuesday – the same day as the George Floyd verdict. The town's mayor has since come forward to speak out on the attack.
Police said at a late news conference on Tuesday that the girl had threatened two others with a knife before the shooting, playing segments of body camera video that showed the victim lunging toward someone in a driveway before an officer fired four shots. A knife is visible in the driveway next to the girl as police perform CPR on her. "We know, based on this footage, the officer took action to protect another young girl in our community," Columbus Mayor Andrew Ginther (D) said at the news conference. "But a family is grieving tonight, and this young 15-year-old girl will never be coming home." (Washington Post)
George Floyd's Killer Convicted Of Murder
After days of testimonies and publicized court appearances, Chauvin's fate was announced Tuesday afternoon. The ex-cop has officially been convicted on all charges by a jury in the Hennepin County court.
The 12 jurors found him guilty of second-degree unintentional murder, third-degree murder and second-degree manslaughter in George Floyd's death in May 2020. The maximum sentence for second-degree unintentional murder is imprisonment of not more than 40 years. The maximum sentence for third-degree murder is imprisonment of not more than 25 years. The maximum sentence for second-degree manslaughter is 10 years and/or $20,000. (CNN)