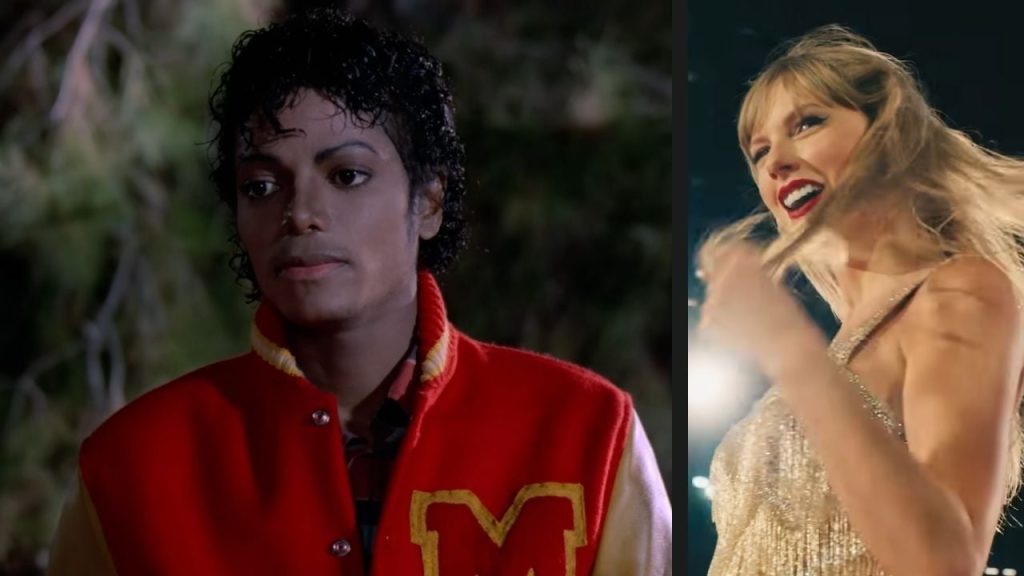 ​​The nephew of the legendary Michael Jackson has vehemently responded to claims that Taylor Swift's latest concert film surpassed the numbers of his late uncle's documentary This Is It. Recently, he clarified the distinction between a concert film and a documentary, which sparked a debate over MJ's legacy.
Wrong Category
Michael Jackson's nephew, Taj Jackson, has fired back at claims as outlets claim Taylor Swift's latest concert film surpassed the numbers of Jackson's documentary This Is It.
Recently, Taylor Swift's Eras Tour has been a hot topic, following her recent release of a concert film. As the concert film was released, many outlets have reported on the grossing numbers of the film. 
However, MJ's This Is It isn't in the category of a concert film, it is noted as a documentary, causing fans to create an uproar about the news. Taj Jackson's response came in defense of his late uncle's legacy after outlets such as Pop Crave and Bloomberg Australia reported Taylor Swift's concert film grossing $128 million globally, surpassing the numbers of Jackson's 2009 This Is It documentary, which grossed $74.3 million.
Taj Vs. Bloomberg Australia
Taj clarified to Bloomberg Australia, writing:
 "Michael Jackson's "This Is It"is a documentary, not a concert film. My uncle died before he could do a single concert show for the "This Is It" tour. So how could they make a concert film??? You are misleading your readers and the public by including him here. Please fix this…. In fact if you must include Michael Jackson or "This Is It", you can write that "This Is It" is the highest worldwide grossing documentary ever! Feel free to add that when you explain the difference."
Fans have come to Jackson's defense writing. One user commented:
 "Michael Jackson's This Is It is not a concert film, this is not even comparable. He passed away before he could even do his opening show, so it was solely a documentary."
Drake Pays Respects To MJ
In addition to the controversy surrounding Taylor Swift's film, Michael Jackson's name has been making headlines lately for other reasons. Drake recently tied with Jackson for most number ones by a male soloist, prompting fans to stream the pop icon's music to ensure that he remains the record holder. 
Responding playfully, Drizzy trolled fans by posting a photo of himself holding a glass of wine while wearing a silver studded glove, reminiscent of Jackson's iconic fashion choices. Furthermore, the late pop icon reclaimed a position in the top 100 on the Billboard 200 chart with his iconic album, Thriller.
The Weeknd SkyRockets
Even posthumously,  the influence of the King of Pop resonates in the music industry. In early July 2023, The Weeknd was reported to have surpassed Michael Jackson's 1988 Bad Tour attendance record with his After Hours Til Dawn Tour London show.
Beyoncé Shatters Records
While the focus remains on Michael Jackson's enduring popularity, it's worth noting that other artists have also made a significant impact in the music industry. Beyoncé, known as Queen Bey, recently shattered records with her Renaissance World Tour, becoming the highest-grossing tour by a female artist.