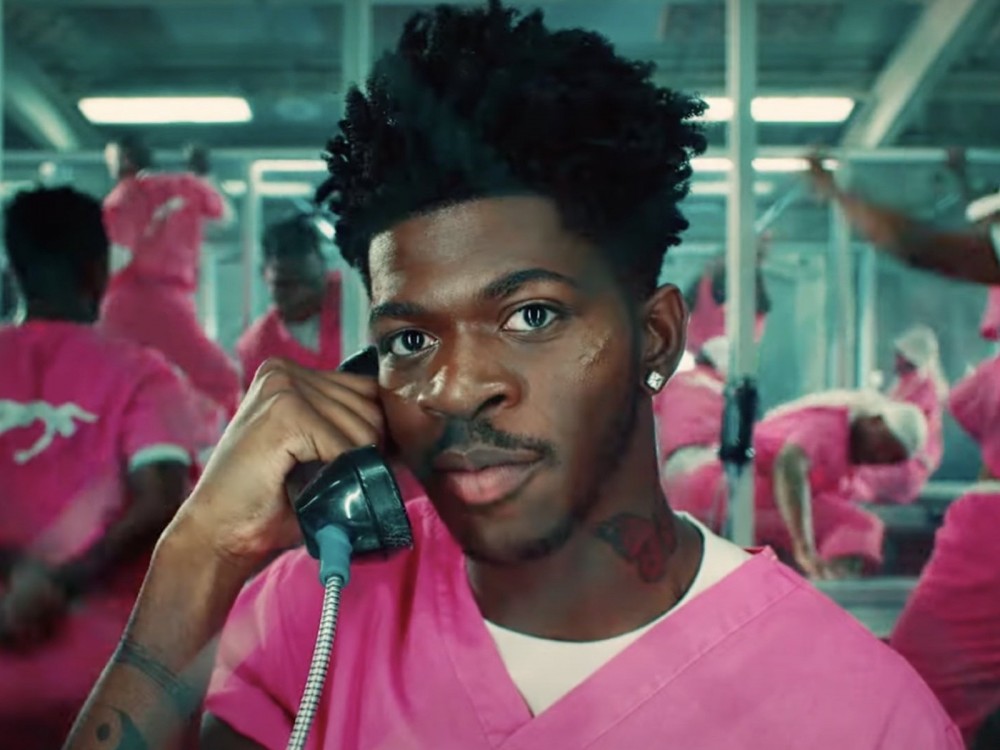 Rap star Lil Nas X has fans more hyped than ever. Ahead of the release of upcoming project MONTERO, he's released a star-stunned tracklist.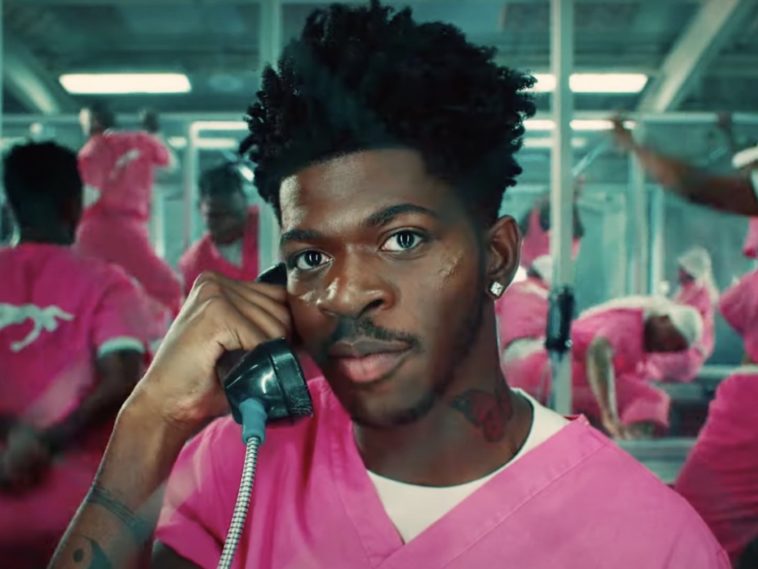 129 Views
Comments Off on Lil Nas X Reveals Star-Studded 'Montero' Tracklist
Lil Nas X Reveals Star-Studded 'Montero' Tracklist
The album will have all sorts of wild features, per LNX' Instagram video revealing who would be on it. Coming out on September 17, MONTERO will have guest appearances from Doja Cat, Megan Thee Stallion, Miley Cyrus, and none other than Elton John. Jack Harlow will also be on the album from the pair's "Industry Baby" collabo.
Lil Nas X Reveals New Wild Montero Album Art
Nas X has made all the details about the album public at this point, and thus fans are so ready for the MONTERO project. The popular crooner also went online to reveal the album artwork to the EP.
The new wild art features LNX in a wonderland type of location. He's floating nude on his back on the cover, with a rainbow behind him. He also used the caption to make sure fans know the release date.
"MONTERO" 🦋💕
THE DEBUT ALBUM
OUT SEP. 17. 2021 PRESAVE LINK IN BIO 🫂"
Lil Nas X Finally Locks In Debut Album Release Date
The Grammy-winning rapper can finally exhale. The hip-hop superstar, in addition to the album art and tracklist reveal, has announced the much-needed release date for his long-awaited Montero debut album.
X hit up his Instagram page to deliver the massive update. Along with promising an mid-September drop date, Lil Nas also detailed how special this LP is for him.
"creating this album has been therapy for me. i've learned to let go of trying to control people's perception of who i am, what i can do, and where i will be. i've realized the only opinion of me that really matters is my own. MY DEBUT ALBUM "MONTERO" 🦋💕 IS YOURS SEPTEMBER 17th PRESAVE LINK IN BIO! 🤍"
Lil Nas X Completely Fact Checks
In July 2021, the hip-hop star stepped forward to check the world on trying to claim he was to blame for the spread of AIDS and sexual disease through his music.
Things started with media personality Dr. Boyce Watkins went to social media to single X out. He took personal offense to the sexual nature of Lil Nas' "Industry Baby" music video.
"LilNasX isn't fighting for gay rights. He's marketing the sexual irresponsibility that's causing young men to die from AIDS. Being gay is one thing, but being a super spreader is another. There's nothing healthy or helpful about that video. Especially for children."
Instead of staying mum, X quoted the tweet and didn't hold back. While normally one of the biggest rap game trolls, Nas used this opportunity to check Boykins about not having the same digital smoke for the vast majority of rap artists rhyming about infidelity and sexual encounters.
"y'all be silent as hell when n*ggas dedicate their entire music catalogue to rapping about sleeping with multiple women. but when i do anything remotely sexual i'm "being sexually irresponsible" & "causing more men to die from aids" y'all hate gay ppl and don't hide it."