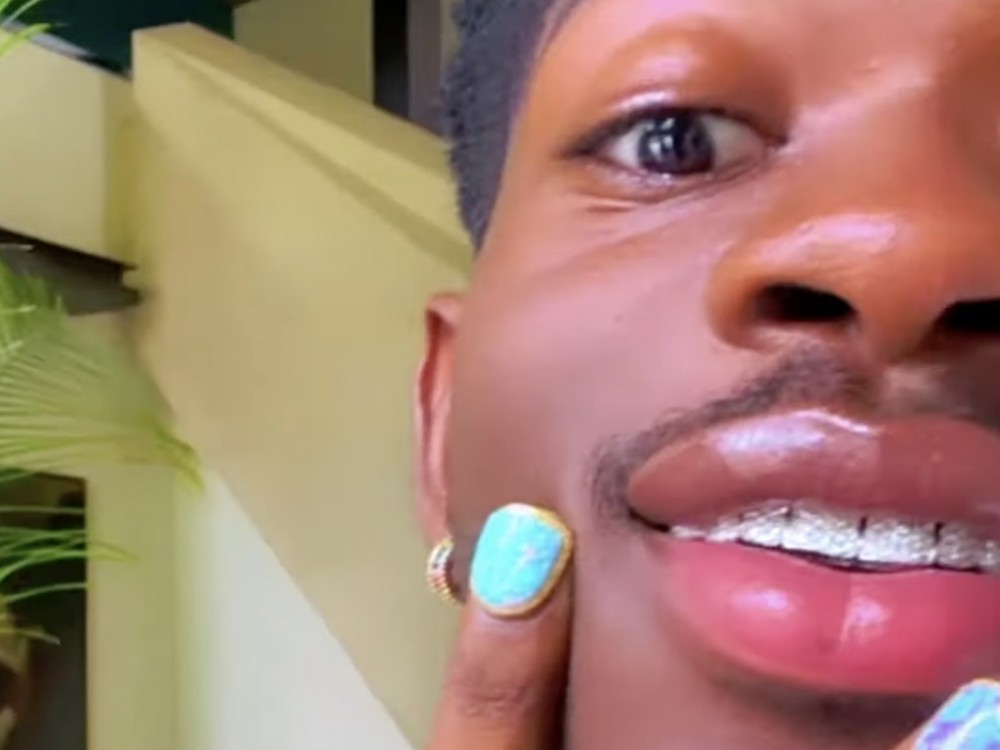 Music star Lil Nas X is responding to the backlash. He went to social media to respond to a fellow rapper who wasn't feeling his performance at the BET Awards this year in which the "Old Town Road" crooner had a steamy make out session on stage.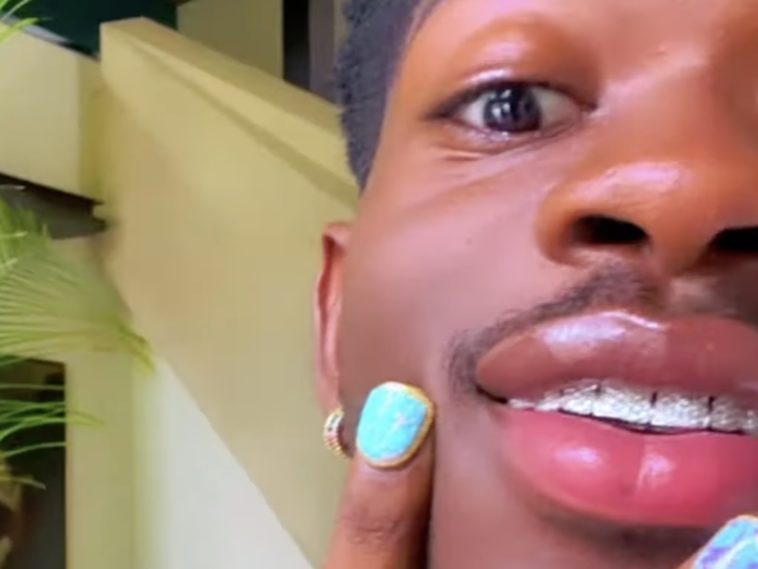 169 Views
Comments Off on Lil Nas X Responds To Benzino + Ma$e Backlash
Lil Nas X Responds To Benzino + Ma$e Backlash
Lil Nas X tweeted out his response to Boston hip-hop veteran Benzino, who asked how he was supposed to explain the performance to his children. He criticized the performance and called it lame, uncomfortable, and irrelevant. Zino later added love and support for the gay community, but LNX wasn't having it.
"i'm sorry but the thought of n*ggas sitting their kids down in the living room and telling them gay people exist is so hilarious to me"
Zino initially went to his social media pages to share his issues with the 2021 BET Awards.
"That sh*t BET pulled yesterday was lame asf It was too uncomfortable, too irresponsible, too forced and too irrelevant to the awards, Homie ain't even hot like that for music anymore anyway. It's a shame what all this is comming too. I wish I has the backing to bring the Source Awards back."
A few days ago, rap veteran Ma$e stepped up to share his issues with the ceremony. While he didn't name-drop X, Mason Betha did suggest the BET Awards were no longer for the "betterment of Black" people.
"I said what I said #Day16 of #21Days of speaking my mind #GOD#MASE Headsup @rsvpmase is going to be a problem!"
Lil Nas X Makes Out During BET Awards Set
The Southern rapper was making sure everyone knows his sexuality and ended PRIDE month with a major bang. The hip-hop superstar delivered an epic 2021 BET Awards performance with a jaw-dropping make-out moment with a mystery male dancer.
The rap heavyweight put together a breathtaking performance of his "MONTERO (Call Me By Your Name)" set. In addition to taking some clear motivation from late pop icon Michael Jackson's "Remember The Time" music video, X's biggest moment – in addition to some epic-looking choreography – came at the end of the clip when he locked lips with one of his on-stage performers.
The eye-opening set and closing moment ignited a flurry of YouTube reactions with people embracing an openly gay Black man taking over the awards show.
"Watching this on TV with my family was awkward to say the least 😂"
"His braveness is MONUMENTAL and COMMENDABLE. People get murdered for what he's brave enough to do. I hope he realizes how incredible he is for the path he's carving."
"Okay let's just point out that a OPENLY gay black male is performing at the BET awards. ♥️ I love it."
"That MJ's Remember the time dance breakdown was liiit"
"My parents were horrified watching this and I was like YASSSSSSS KING"
Lil Nas X Has 'Crazier' Ideas In His Head
In a recent interview, X didn't hold back on thinking bigger and better than his most recent music video drops. Nas said he planned to keep the momentum going and deliver an even more jaw-dropping visual than his recent "MONTERO" and "Sun Goes Down" visuals.
The 22-year-old is set to release a new album, "Montero," this summer. He has already laid the foundation for his debut with two successful singles, including the tender "Sun Goes Down." He anticipates his next release will bring something new. "I want to do something in a different lane that's crazier," Lil Nas X said of what he envisions for his next music video. "I'm not sure what yet… "But that's for when I make a main single or something." (Variety)
Lil Nas X Overcomes Painful Prom Night
In May 2021, X dropped his "Sun Goes Down" music video to the masses. The Take A Daytrip, Omar Fedi and Roy Lonzo-produced must-hear comes packed with all types of signature Nas sounds. But he takes things over the edge going with dark thoughts and feelings of non-acceptance while growing up and coming into himself.
In the inspirational visual for his latest single, a meditative Nas reflects on his life and meteoric rise before time traveling back to 2017 to visit his younger self. A teenage Nas was someone "who's struggling inside, hating himself & doesn't want to live anymore," and his adult self arrives to assure him that there's light, and acceptance, on the other side if he just accepts himself first. The cinematic visual, which includes a cameo from Nas' father R. L. Stafford, follows Nas from his actual old job at Taco Bell, into the lonely hallways of high school and through an emotional night at prom. The video concept was created by Lil Nas X himself, and he also co-directed the visual with Psycho Films.
The video also features a scholarship winner with direct connections to X's life journey.
As part of a larger partnership with Taco Bell, real-life employee and Shift Supervisor Andrew German is also featured in the video. This was a dream for Andrew, who recently won a $25,000 Live Más Scholarship from the Taco Bell Foundation to pursue his passion for dance and sees Lil Nas X's path from burritos to Billboard charts as an inspiration.