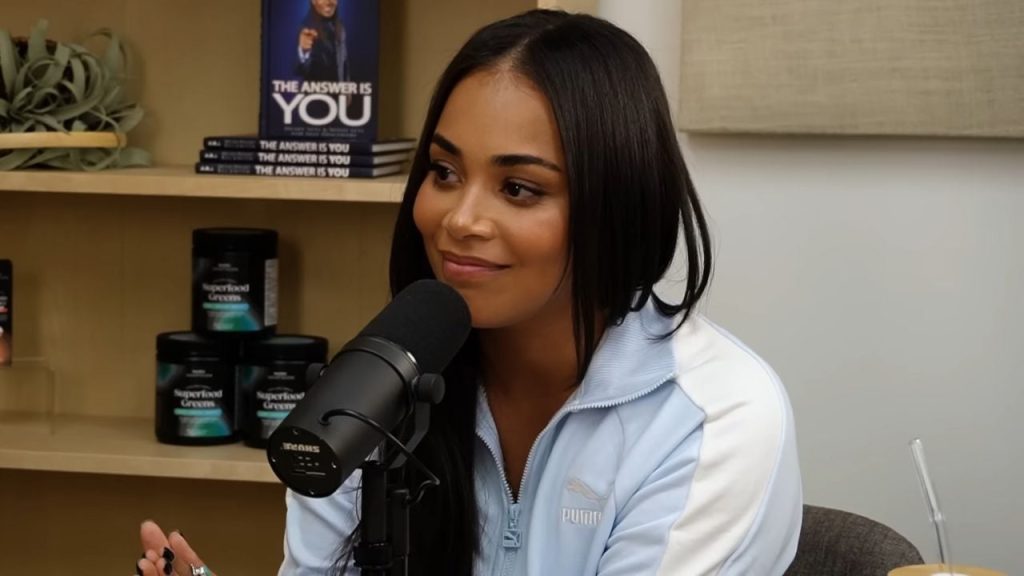 Lauren London recently shared a heartfelt perspective on her journey of coping with the loss of her beloved boyfriend and the father of her children, Nipsey Hussle. The ATL actress continues to preserve the late rapper's legacy, while actively engaging in activities that honor his memory and ensure his enduring influence within the community.
Lauren London Gets Personal
Recently, actress Lauren London and girlfriend of the late Nipsey Hussle took to a recent interview with Michael Bernard Beckwith, on an episode called "Growing Through Peace With Lauren London," where the actress opens up about how she has coped with the loss of her boyfriend and father of her children.
Hussle, a prominent figure in the hip-hop community, was shot ten times outside his clothing store, Marathon Clothing, in Los Angeles on March 31, 2019. At just 33 years old, his untimely passing shook the culture.
Coping and Healing Journey
During the interview, London expressed the complexity of her emotions, stating: 
"It feels like forever, and yesterday at the same time. We're going on three years, the concept of this is the one thing I can't grasp. I don't really know how I'm doing, I know that I am cultivating life for my children and I know that I am definitely trying to be of service but I miss him tremendously every day. I'm still dealing with the fact that it happened and I still have so many questions.. But I think I've just gotten really closer with myself in this process and I just have to faith that I'll probably will never really fully understand all my pain, but I do have intention on healing the trauma of it."
London's love for Nipsey has led her to preserve his legacy and continue his work, where she has been actively involved in upholding his memory and making sure his influence is felt within the community. 
Lauren London Interview with Angie Martinez
In 2022, Lauren London spoke with media personality Angie Martinez about her life after Nipsey's passing. She broadened the conversation of being a widow and a mother of two. 
The Hollywood sensation had kept a low profile in the aftermath of Nipsey's passing but has since been more open within the media and has even returned to acting, where she starred in the 2023 Netflix Original You People, alongside Jonah Hill, Eddie Murphy, and Nia Long. 
R.I.P. PNB
The hip-hop community has seen its fair share of loss, with the recent tragic death of rapper PNB Rock, who was fatally shot at 30 years old in Los Angeles, California. On the one-year anniversary of his passing, his girlfriend took to social media to pay tribute to the late artist.