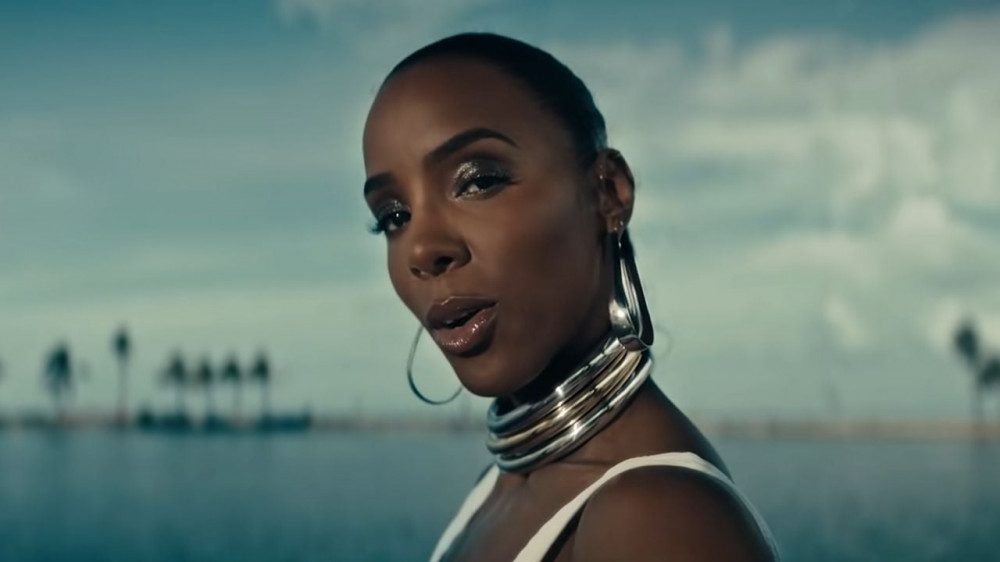 Kelly Rowland's light can't be dimmed, not even by radio personalities. The Destiny's Child star checked an interviewer who tried to make comparisons to childhood friend and former bandmate, Beyoncé.

169 Views
Comments Off on Kelly Rowland Checks Interviewer For Beyoncè Comparison: "Light Attracts Light"
Kelly Rowland and Marsai Martin appeared on the Ebro In the Morning podcast, where the show's co-host Peter Rosenberg made a few comments on her image compared to Beyoncè. The host wanted to know how Kelly felt standing next to one of the world's biggest stars.
Beyoncè and Kelly shared the stage in the girl group Destiny's Child for many years. Bey soon became a household name while maintaining her friendship with Kelly, who has also remained successful in music and movies.
Rosenberg referred to her as "second to Beyoncè," who was the "brightest light" during their girl group era.
Rowland didn't let the comment slide and said that "light attracts light." She also sees herself as a shining star and doesn't feel the need to compare herself to Queen Bey.
Peter has since addressed his terminology with his initial question calling it "clumsy." He apologized for his choice of words and even said he contacted her directly.
Kelly Rowland & Marlon Wayans To Star In Upcoming Netflix Halloween Original, "The Curse Of Bridge Hollow"
Aside from having success in music, Kelly Rowland also is a talented actor. The former Destiny's Child recently starred in the Netflix original movie The Curse of Bridge Hollow. 
The Halloween-themed movie marks Kelly's first leading role after working in films such as Freddy Vs. Jason and Think Like A Man.