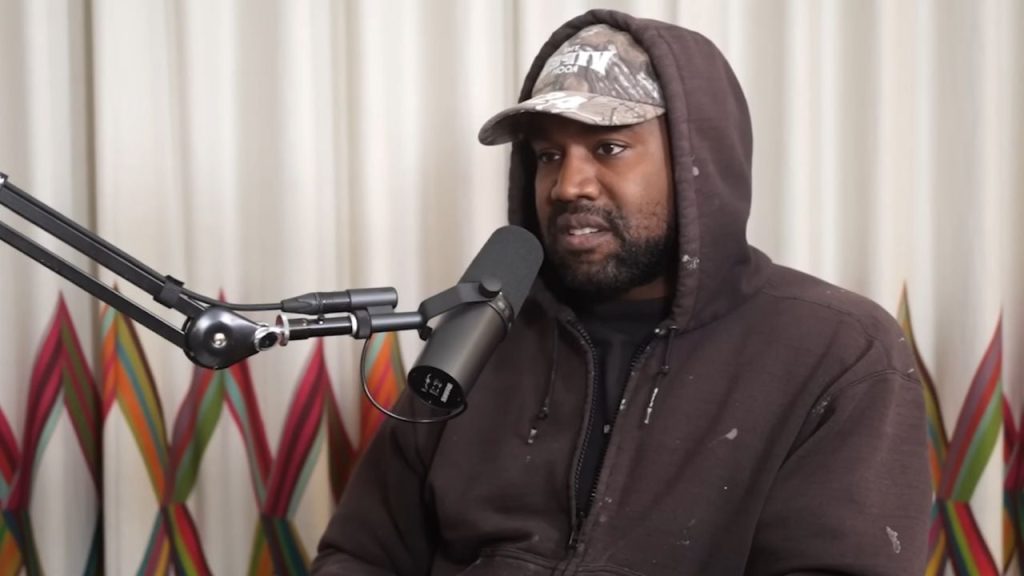 Rapper Kanye West and legendary rapper Ice Cube have come together to address their differences following Kanye's controversial remarks on the Drink Champs podcast that were deemed anti-semitic. The two met face-to-face at Ice Cube's home, engaging in a discussion to resolve the issue. Kanye had previously claimed that Ice Cube's social media posts inspired his bigoted thoughts, leading to a public fallout. 
Kanye and Ice Cube Have Face-to-Face
Kanye West and Ice Cube recently met in person at Ice Cube's residence, signaling a potential reconciliation between the two rappers. During their face-to-face meeting, the rap icons seemed to have resolved their differences. TMZ captured a heartwarming moment as Kanye was leaving, showing the two hugging each other, indicating a positive outcome.
Kanye Says Ice Cube Inspired Anti-Semitic Remarks
Kanye had attributed his controversial thoughts to being influenced by Ice Cube's social media posts.
During the podcast, the "Donda" rapper voiced, "You know, Cube's really set me up for this." He added, "Cube really influenced me to get on this antisemite vibe". 
Following Kanye's initial remarks, Ice Cube took to Twitter to distance himself from the situation, stating that he did not understand what Kanye meant by his statements and urging people to ask Kanye directly. Ice Cube emphasized that he is not anti-Semitic and never has been. 
"I hate that my name was dragged into this Drunk Champs bullshit. I don't know what Ye meant by his statements, you're gonna have to ask him. I didn't put the batteries in his back. Please leave my name out of all the antisemitic talk. I'm not antisemitic and never have been."
The controversy surrounding Ice Cube's past lyrics, particularly in his 1991 single, "No Vaseline," referenced N.W.A.'s Jewish former manager, Jerry Heller. Cube expressed in a verse, "It's a case of divide-and-conquer 'Cause you let a Jew break up my crew ." The lyrics targeted Heller due to financial disputes.
Kanye Faces Backlash and Repercussions
After his controversial comments, Kanye faced severe consequences, including being dropped by major companies such as Adidas, Balenciaga, and Gap.  According to Women's Wear Daily, Balenciaga ended their relationship with Kanye due to his comments that were deemed as anti-semitic. Kering, a parent company of Balenciaga released a statement saying, "Balenciaga has no longer any relationship nor any plans for future projects related to the artist.
Misunderstood or Nah?
The enigmatic rapper has been on record making remarks deemed anti-semitic many years prior.  In 2013, Kanye criticized then-President Barack Obama, saying he does not have as much pull due to a lack of Jewish connections.
In another incident deemed anti-semitic, Kanye admitted his love for Adolf Hitler during an early December interview with InfoWars', alt-right conspiracy theorist Alex Jones. Ye allegedly praised Hitler daily while recording his 2004,  debut album, The College Dropout.
Following Ye's antisemitic comments, the question remains, is he misunderstood or antisemitic? Jewish publicist Jonathan Hay comes to Kanye's defense by stating that the artist is "profoundly misunderstood" by the media and that the rapper's comments are taken out of context. 
Kyrie Irving Suspended Over Anti-Semitic Accusation
NBA player Kyrie Irving is another public figure recently embroiled in anti-semitic controversy. Irving faced criticism for supporting the Amazon film "Hebrews to Negroes: Wake Up Black America," which was accused of promoting anti-semitic views. The Brooklyn Nets suspended Irving in response, leading to support from Nick Cannon, who defended Irving and criticized the Nets' decision as dehumanizing.