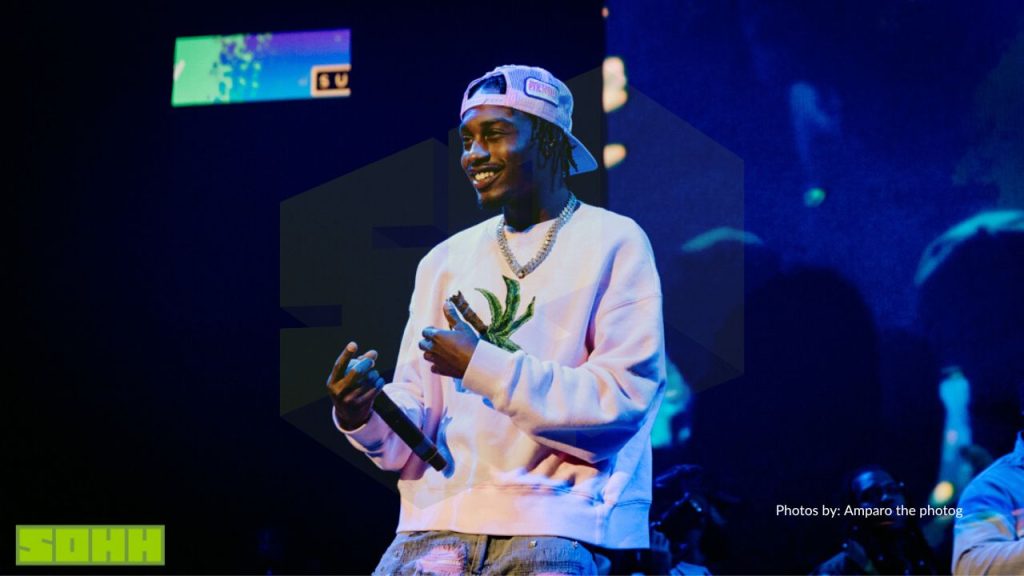 Bronx rapper Lil TJay found himself in the midst of controversy once again as he streamed an altercation with police officers on Instagram Live. This incident came just days after a backstage squabble at Hot 97's Summer Jam, where Lil TJay was seen getting into a heated exchange with an unidentified individual. 
On June 6th, Lil TJay took to Instagram Live, capturing a confrontation with individuals wearing NYPD shirts who appeared to be attempting to search his car. In the video, the rapper can be heard refusing to be touched by the officers and accusing them of being "fake cops." As tensions escalated, Lil TJay's associates urged him not to fight and to "set a positive example" for the children who would  witness the incident. The video abruptly ends, leaving the rapper's current status unknown.
Lil TJay Has Squabble Backstage at Hot97 Summerjam
Two days prior to the altercation with the police, Lil TJay was involved in a backstage squabble at Hot 97's Summer Jam on June 4th. In a video circulating on social media, the rapper can be seen displaying hostility and frustration towards an individual down the hall. 
Despite being held back by his associates, Lil TJay repeatedly attempted to break free and engage in a physical altercation.  A man recording the video can be heard in the background, saying "n***a popped on Lil Tjay,"  suggesting that someone may have initiated the conflict by hitting the rapper, leading to his agitated response. Lil TJay can be heard shouting, "they're going to be fired," indicating the individual he was confronting could be a worker at the Summer Jam event.
Despite the backstage run-in,  Lil TJay gave the fans what they came for during his performance with Ice Spice, a close friend and rumored romantic interest. The two Bronx rappers performed their song "Gangsta Boo" to an energetic crowd.
Lil TJay's Past Incidents
These recent events have added to the Bronx rapper's history of encounters with the law and conflicts. In January 2023, Lil TJay was arrested on gun charges.  Lil Tjay was arrested in the Bronx on his way to a video shoot with rapper Ice Spice on Monday, January 16th. His lawyer, Dawn Florio, said the NYPD illegally searched the car where four firearms were recovered.
Additionally, in June 2022, Lil TJay was shot and injured at a shopping center in New Jersey.  The "Calling My Phone" rapper was found with multiple gunshot wounds and transported to the hospital, where emergency surgery was performed. 
While on tour in Europe in 2021, Lil Tjay was the target of an attempted robbery and kidnapping. After performing in a London club, he and his crew got into a huge brawl with a masked gang who attempted to jump the rapper.
Quavo and Offset's Backstage Confrontation
In another backstage fight incident, Cardi B intervened in a dispute between Quavo and her husband, Offset, before Quavo's performance at the 2023 Grammys.