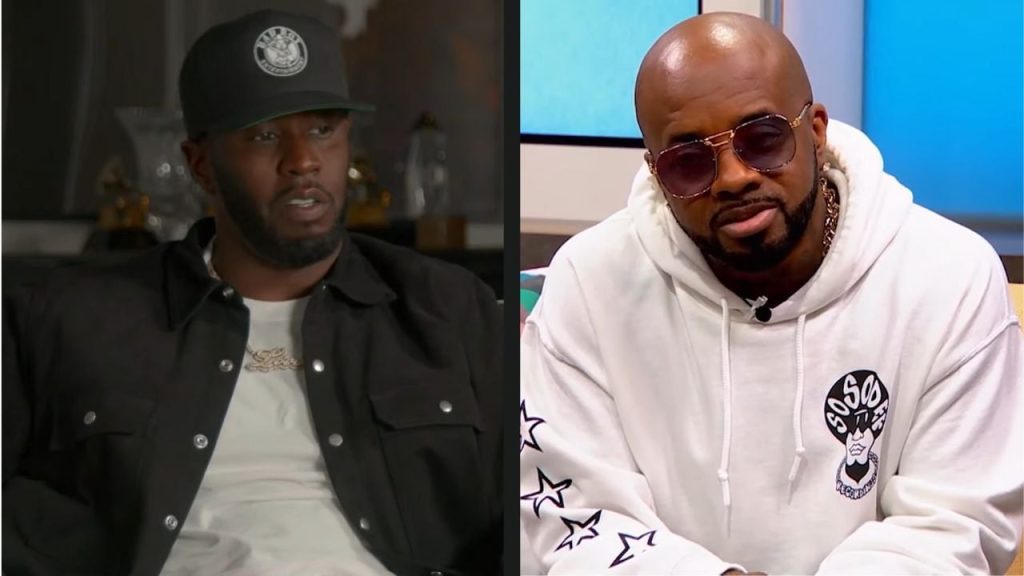 Despite recent announcements by Diddy in a recent video, the Verzuz official site and Instagram page have yet to confirm the highly-anticipated Verzuz battle between Jermaine Dupri and Diddy. While Diddy claimed the battle would occur on September 8 at Madison Square Garden in New York City, the official Verzuz platform has not made any official statements regarding the event.
Updated By: Chris Samuel (5/10/23 at 4:17 pm)
In a surprising twist, Diddy later revealed that his recent clip confirming the battle date was merely a strategic move. The purpose behind this maneuver remains to be determined, leaving fans uncertain about the actual status of the Verzuz battle between Diddy and Jermaine Dupri. 
As of now, an official date has yet to be set for the event, despite it being a topic of discussion since 2022.
Past Verzuz Battles & Legal Issues
Verzuz, known for its entertaining battles, had R&B singers Mario and Omarion engaged in a spirited Verzuz battle in June 2022. The event witnessed both artists exchanging trash talk and insults, adding to the excitement surrounding Verzuz.
Furthermore, Verzuz has faced legal issues in the past. Star producers Swizz Beatz and Timbaland recently settled a $28 million lawsuit against Triller, alleging that the platform failed to honor a payment agreement. The legal entanglements within Verzuz may explain the lack of future battle dates being officially confirmed.
Investing In Verzuz
Beyond the battles themselves, fans of Verzuz have an opportunity to become stakeholders in the company. Through the public offering of ILLR stock, enthusiasts can obtain a piece of Verzuz. Swizz Beatz has referred to this investment opportunity as the "biggest creative IPO in history." 
However, it's worth noting that the plans for the stock offering have yet to materialize through Triller as initially anticipated. Verzuz battles have become a cultural phenomenon, attracting widespread attention and engagement. 
Diddy Confirms Verzuz Battle With Jermaine Dupri
Hip-Hop mogul Diddy recently announced a Verzuz battle with legendary producer Jermaine Dupri, which will take place in September in New York City. The highly-anticipated battle was originally planned for 2022.
During a recent conversation with New York rappers Busta Rhymes and Fabolous, Diddy confirmed an upcoming Verzuz battle where he would face off against So So Def's Jermaine Dupri, which was expected to take place on September 8th, 2023 at Madison Square Garden in New York City.
Diddy's Career & Collaborations 
Diddy has a long and successful career in the music industry, having worked with numerous artists such as Day 26, The Notorious B.I.G., Mary J. Blige, Total, Danity Kane, Mase, Faith Evans, Craig Mack, Omeretta, The Lox, and more. 
Fans were curious about who could join Diddy in his battle with his team, considering previous complaints, fallouts, and death. Omeretta, one of Diddy's artists, shared that her mental health has been struggling since she signed with Diddy's record label. 
Additionally, Mase, who was signed to Diddy in the past, has claimed that Diddy owed him money.
Jermaine Dupri's Career & Collaborations 
Jermaine Dupri, who is also set to be honored at the 2023 ESSENCE Festival, is a successful producer and songwriter, having worked with artists such as Kris Kross, Bow Wow, Janet Jackson, Jagged Edge, Da Brat, Monica, The Dream, and more. Artists that have received production from Diddy and Jermaine Dupri include Usher, Mariah Carey, Lil Kim, and Nelly.
Overall, the Verzuz battle between Diddy and Jermaine Dupri is still highly anticipated by fans.
Mario vs Omarion
In recent Verzuz news, R&B icons Mario and Omarion faced off in a Verzuz battle in June 2022, which included trading insults and talking trash.
Originally Written By: Chris Samuel (5/9/23 at 12:00 pm)