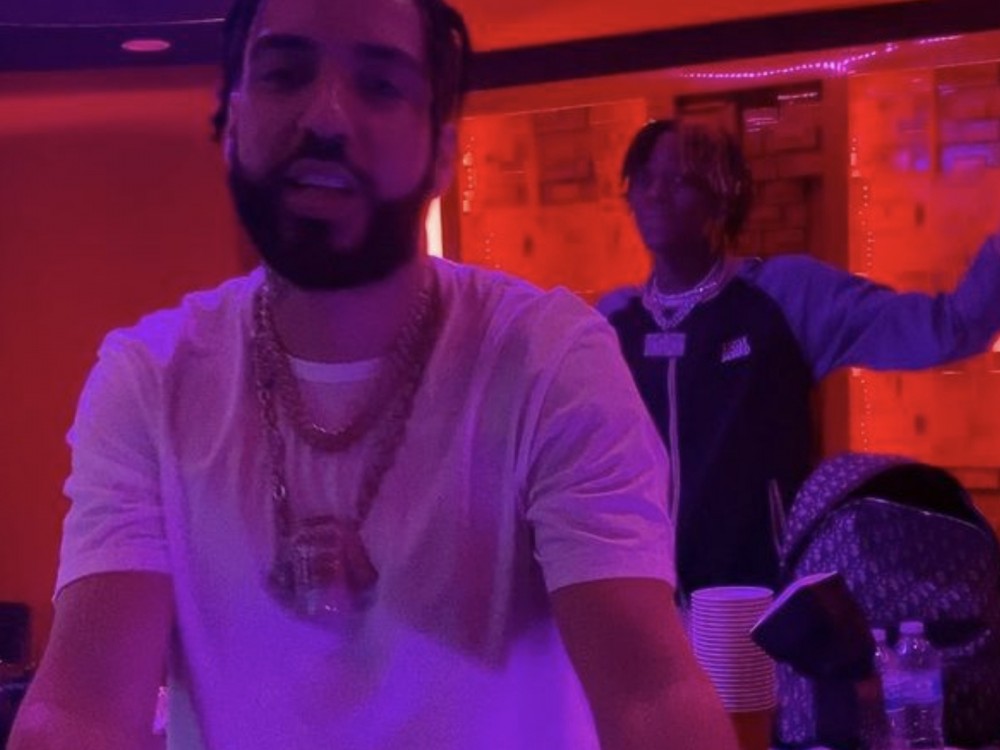 New York rapper French Montana is making huge anthems with Soulja Boy. The hip-hop star has pulled through with the ultimate teaser into a "Make It Clap" remix packed with epic lyrics referencing everyone from NBA stars to reality TV heavyweight Kim Kardashian and La La Anthony.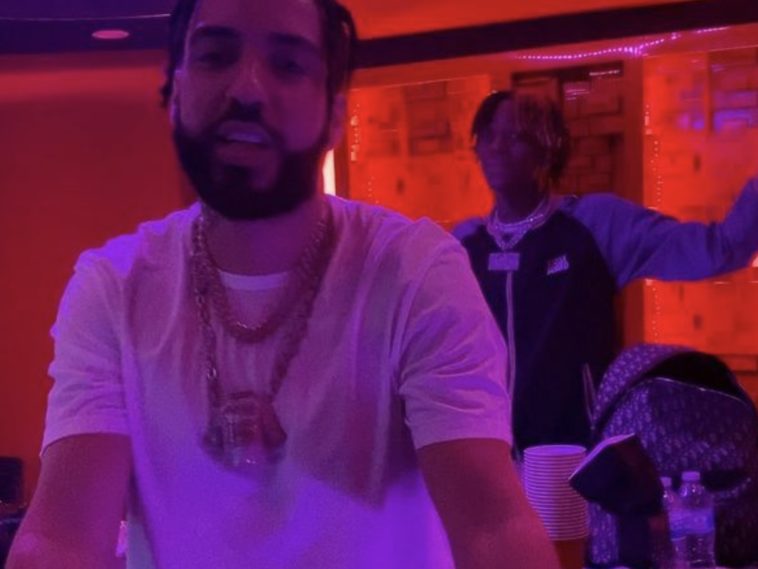 109 Views
Comments Off on French Montana Checks Kim K, La La + More W/ Soulja Boy
French Montana Checks Kim K + La La
Montana went to his Instagram page with some epic footage of himself in a recording studio with Big Draco a.k.a. Soulja Boy. The bars directly reference Kim K's publicized divorce from rap star Kanye West, the Brooklyn Nets' Kyrie Irving and James Harden – who allegedly paid $100,000 for a Saweetie date – and La La filing for divorce from NBA star Carmelo Anthony.
"Lost a bag on Kyrie, gotta back like Travis did Kylie/She made it clap for the 'ah, ah,' shorty did the split like La La/Did the split like Kim K, gotta for the half like MJ/AP ain't hitting in the light/It was fake like the Mayweather fight/Montana been spitting that ether, before Rakim was kicking that speaker/Keep a hundred, I'm ballin'/But I ain't paying a hundred like Harden/Make it clap like Chloe, not my ex, Khloe, that Chloe with Beyoncé"
French Montana's Dropped The NY Anthem Of '21
After mounted anticipation and hype, Montana recently delivered his jaw-dropping "FWMGAB" visual. The video put full attention on some of the Big Apple's most iconic spots from Yankee Stadium to the Empire State Building and iconic State of Liberty – all spots Montana is actually shown rapping around or on top of – literally.
Flipping the horns from Omar Alfanno's "Amores Como el Nuestro" into a classic New York summer anthem, "FWMGAB" (which stands for "F*ck Wit Me Get A Bag") showcases French Montana as his best. The rap superstar unloads energetic bar after bar over a head-nodding beat, bringing back the braggadocio tenfold, boasting "fuck wit me, get a bag." In the accompanying visual directed by Edgar Esteves [Lil Baby, Roddy Ricch], he makes a homecoming to The Bronx at Mott Haven Houses, welcomed by almost the entire hood. Matching the song's raw and high energy, folks bust a move and sing along as French holds court before rapping atop Lady Liberty. It's New York through-and-through.
The music video is much more than just a fire visual. French is gearing up to drop a new album before the fall season arrives.
"FWMGAB" paves the way for his anxiously awaited fourth full-length album, set to arrive this summer. For the record, French fully embraces his roots, showcasing a verbal dexterity and unpredictable flows that established him as a star in the first place. As such, he assembled a formidable body of work, illuminating his diverse musicality and indisputable knack for a banger, without forgetting where he came from.
The same week, Bad Boy Records boss Diddy promised French had the single of the year.
Drake + French Have New Music Brewing
OVO Sound boss Drake and Montana recently gave fans a massive teaser. The hip-hop pair hinted at plans to possibly drop some serious new tunes. Frenchie went to his Instagram page with a must-like shot. The pic featured both himself and Drake chilling next to each other with a little foreshadowing.
"We'll see what's 'bout to happen next, okayyyyyyyyyyy?! @champagnepapi"
DMX's First Posthumous Song Featured French Montana
Veteran producer Swizz Beatz is making sure the legacy of DMX lives on. As curator of the Godfather of Harlem TV series soundtrack, fans can rejoice as Season 2 approaches with a must-hear new song.
The song appears on the soundtrack to the second season of Godfather of Harlem, which premieres April 18th. The show stars Forest Whitaker as a real-life Sixties gangster named Bumpy Johnson, and the hard-hitting song sees DMX and French Montana trading verses about the gangster's work alongside Beatz's smoother vocals. The lyrics evoke the plot of new episodes, which involve drug smuggling. (Rolling Stone)