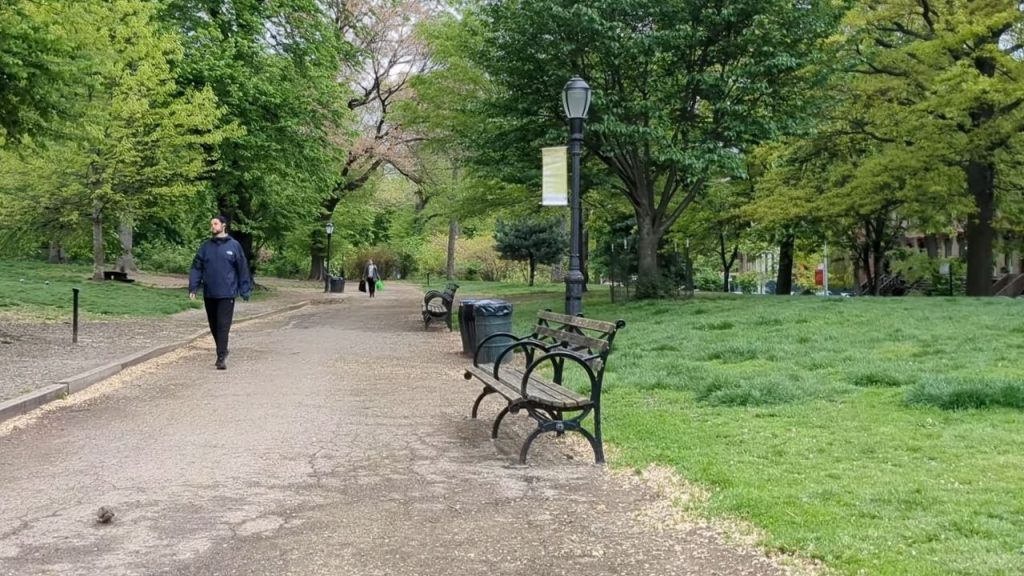 Fort Greene Park in New York has issued a warning to visitors regarding small plastic canisters found on the fields and playgrounds. This story highlights the need for awareness and safety measures in public spaces.
Be Alert, Be Aware
Fort Greene Park recently sent out an email alert to park users, informing them about the potential presence of fentanyl "trash cans" in and around the park. The email stated: 
"We want all park users to know that we've had several reports of potential fentanyl 'trash cans' located in and around the park. These have been found in the park's playgrounds, on the central lawn, and on the Willoughby entrance ramp."
However, it has not been confirmed whether these containers contain the drug. David Barker, the Parks Department director for Fort Greene Park, emphasized that the containers were "potential" drug paraphernalia and have not tested positive for any drugs so far. The Parks Department spokesperson, Chris Clark, reassured the public by emphasizing:
" We take the health of our patrons and our staff seriously, and we perform regular maintenance at all of our properties across the five boroughs. There has been no documented evidence that these containers include fentanyl but we will continue to monitor the situation."
Prioritizing The Youth
The issue of fentanyl warnings is not new to the Fort Greene community. Schools in the area have also been on high alert due to similar concerns. Community Roots Charter School in Fort Greene recently sent an email to parents stating: 
"These trash cans are often bright colored and could be very appealing for children to pick up as a trinket or toy. Kids need to be told not to touch them, that they are dangerous and can make them sick."
This warning raises concerns for caregivers, parents, nannies, and pet owners who frequently walk and play in Fort Greene Park. The potential presence of fentanyl in the park highlights the importance of staying alert and ensuring the safety of those in the community.
Fetanyl In Hip-Hop?
Fentanyl has been the number one killer and career ruin to many notable rappers.
Kodak Black was in court in Broward County, Fla. for testing positive for fentanyl, which was a probation violation. The Florida rapper was ordered to go to rehab for 30 days, which could impact his future shows.
Twin Cities rapper Lexii Alijai, 21, died in 2020 while at the Loews Minneapolis Hotel from a mix of alcohol and fentanyl. According to the Hennepin County Medical Examiner report, Lexii died from the toxic combination of mixed toxicity from fentanyl and ethanol.
Mac Miller, 26, died, in 2018, from an overdose of cocaine and fentanyl while at home. His dealer, Ryan Michael Reavis received a 131-month or 10-year sentence for selling Miller the drugs that killed him.
RIP Angus Cloud
Similarly, the cause of death of rising Euphoria star Angus Cloud has been revealed. The Alameda County Coroner's office has confirmed that his cause of death was "acute intoxication" from a lethal mixture of methamphetamine, fentanyl, cocaine, and benzodiazepines. This overdose, devastatingly, was accidental.