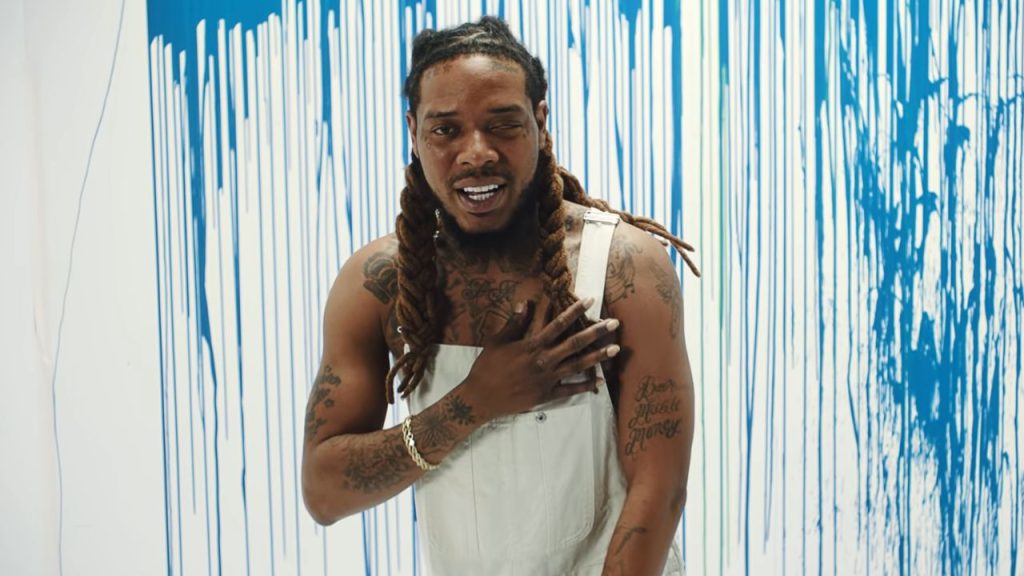 Fetty Wap, also known as Willie Maxwell II, recently received a substantial prison sentence. He pleaded guilty to drug trafficking charges and will serve six years in jail. This outcome stems from his arrest in 2022 and subsequent legal proceedings.
Fetty Wap faced legal issues when authorities arrested him in August 2022 for brandishing a firearm and making death threats during a Facetime call, as reported by the New York Times.
This incident ultimately played a role in the subsequent legal proceedings.
Fetty Wap Guilty Plea & Sentencing
In October 2021, the "Trap Queen" artist admitted guilt for trafficking 500 grams of cocaine. The prosecution urged a 7-9 year sentence, arguing his involvement in a larger drug network and glamorization of the trade.
However, despite the minimum sentence recommendation of 5 years, the presiding judge, Joanna Seybert, added an extra year. She stressed the availability of alternatives, suggesting that Fetty had other options to choose from.
Financial Motivation & Legal Representation
According to the New York Times, Fetty's lawyer, Elizabeth Macedonio, argued that the rapper had financial difficulties following the pandemic's impact on live performances. This financial strain may have influenced his involvement in drug trafficking, as stated by Macedonio. 
However, the court considered the gravity of the charges and the potential impact on society, leading to a significant prison sentence.
In other court case news, fellow rapper Tory Lanez faced a setback as he was denied a new trial in the Megan Thee Stallion shooting case. The legal proceedings surrounding Lanez and the shooting incident have garnered considerable attention and scrutiny.
Another notable legal battle involved Atlanta rapper Young Thug and 28 other YSL crew members. They faced RICO charges, marking a significant legal confrontation in May 2022.
Updated by Dre Barnes (5/24/2023)
---
Fetty Wap Pleads For Minimum Sentence In Drug Trafficking Case
Fetty Wap has pleaded with the judge overseeing his case to grant him a minimum sentence for his involvement in a drug trafficking conspiracy. Despite pleading guilty to distributing at least 500 grams of cocaine following his October 2021 arrest, the New Jersey rapper's legal team argues that his conduct should not define him and requests a lenient sentence.
Fetty Wap's Plea For Minimum Sentence
Fetty Wap's lawyers have asked the judge to consider a 5-year sentence for the rapper, emphasizing that he takes full responsibility for his crimes. They also highlight that Fetty Wap's family members have mentioned his involvement in drug sales to support his loved ones financially.
Prosecution's Stance & Allegations
On the other hand, members of the prosecution and the legal system are pushing for a sentence ranging from 87 to 108 months (7-9 years). They accuse the "Trap Queen" rapper of being part of a significant drug trafficking organization. 
Breon Peace, the U.S. Attorney for Eastern New York, asserts that Fetty Wap has used his fame and influence to glamorize the drug trade.
Arrest & Guilty Plea
Authorities caught Fetty Wap and others before Rolling Loud New York 2021, accusing them of utilizing USPS trucks for drug transportation. In August 2022, he admitted guilt to drug trafficking charges and awaits sentencing on May 24th.
In 2021, during Rolling Loud New York, authorities apprehended Fetty Wap and others for using USPS trucks in drug transportation. He pleaded guilty to drug trafficking charges in August 2022, and his sentencing is scheduled for May 24.
Fetty Wap pleaded guilty in August 2022 to drug trafficking charges, potentially facing a minimum of five years in prison if convicted.
In a separate incident, Fetty Wap was arrested in August 2022 for allegedly making a death threat during a FaceTime call in December 2021, violating the conditions of his pretrial release concerning the drug trafficking case.
Another rapper, Tory Lanez, recently pleaded with a judge for leniency in his sentencing, making an emotional appeal to avoid ruining his life.
Update by Chris Samuel (5/22/2023)
---
Fetty Wap Sentencing For Drug Trafficking Pushed Back To March
Rapper Fetty Wap's sentencing has been pushed from Jan. 18 to March 9 after he pleaded guilty in August 2022 on drug trafficking charges. The "My Way" artist is now facing five years for the charges.
Fetty Wap Sentence Delayed
The original January 18th sentencing date for Fetty Wap's guilty plea in drug trafficking was rescheduled to March 9th. The New Jersey native faces five years.
The FBI arrested Fetty while he was at the Rolling Loud New York festival in 2021.
What Are The Charges Against Fetty?
In August, Fetty pleaded guilty to selling 500 grams of drugs with a gang in Long Island, New York, for which he initially faced life.
The "Trap Queen" artist was also arrested for allegedly threatening to kill someone on Facetime, violating a pre-trial release.