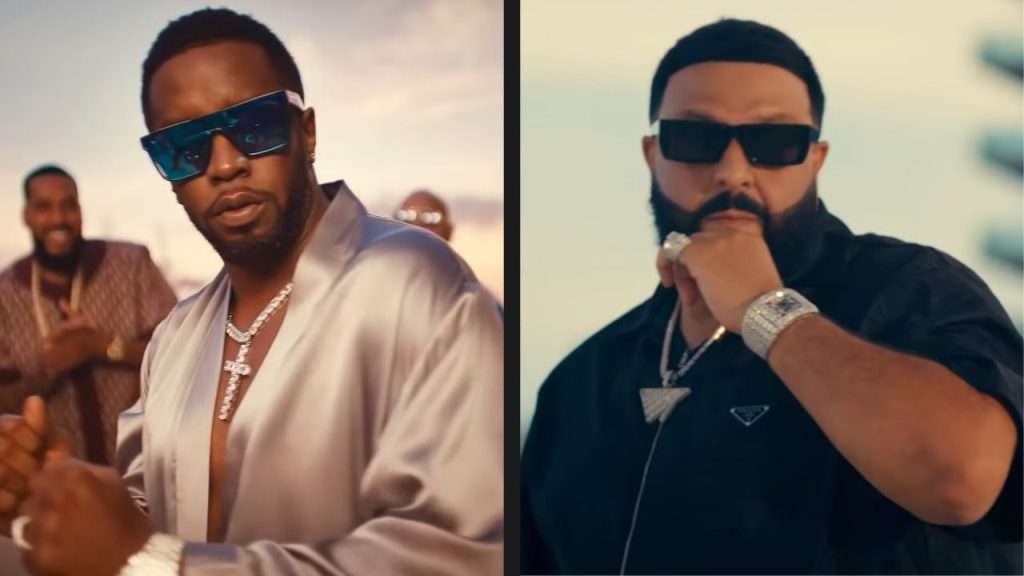 Music mogul Sean "Diddy" Combs has joined forces with DJ Khaled to introduce Diddy Direct, an innovative platform designed to streamline the purchase and delivery of Combs Spirits. 
On May 23, Diddy took to Twitter to announce the launch of Diddy Direct, offering retailers and consumers a convenient way to locate, request, and purchase various spirits, including CÎROC Vodkas, CÎROC Spritz, CÎROC VS, and DeLeón Tequila. With Diddy Direct, individuals can easily access their favorite liquor brands directly from the source. 
The platform aims to simplify the process of obtaining Combs Spirits, providing a seamless experience for customers. However, it's important to note that alcohol distribution laws may restrict delivery to certain states.
To ensure compliance and responsible consumption, the Diddy Direct website requires visitors to be 21 years old or older. Users must input their birthdate, including the birth year, as part of the age verification process. Once verified, visitors can choose between Ciroc and Deleon, selecting their preferred spirits for shipment.
Diddy's Spirits Ventures
Diddy's partnership with Ciroc dates back to 2007 when he signed a groundbreaking 50/50 deal with the company. Years later, in 2014, he collaborated with Diageo, the world's largest spirits company, to acquire Deleon Tequila, further expanding his influence in the spirits industry.
This latest venture, Diddy Direct, showcases Diddy's ongoing commitment to providing accessible and premium spirits to his loyal consumer base. By leveraging his extensive reach and influence, Diddy continues to innovate and find new ways to connect with his audience.
In addition to his success in the spirits industry, Diddy has been involved in various ventures across different sectors. In November 2022, he announced that he would be creating the world's largest black-owned cannabis company, showcasing his entrepreneurial spirit and commitment to empowering the Black community. 
Furthermore, Diddy recently entered the bidding race, alongside Tyler Perry, 50 Cent, Bryon Allen, and others, to acquire a majority stake in the popular television station BET, demonstrating his continuous pursuit of new opportunities and ventures.
50 Cent's Award-Winning Champagne
In related news within the alcohol business realm, 50 Cent, another prominent figure in the music industry, recently achieved success with his award-winning champagne. His champagne was sold for an impressive $325,000 at the Houston Rodeo Auction, further solidifying his position as an influential player in the spirits market.