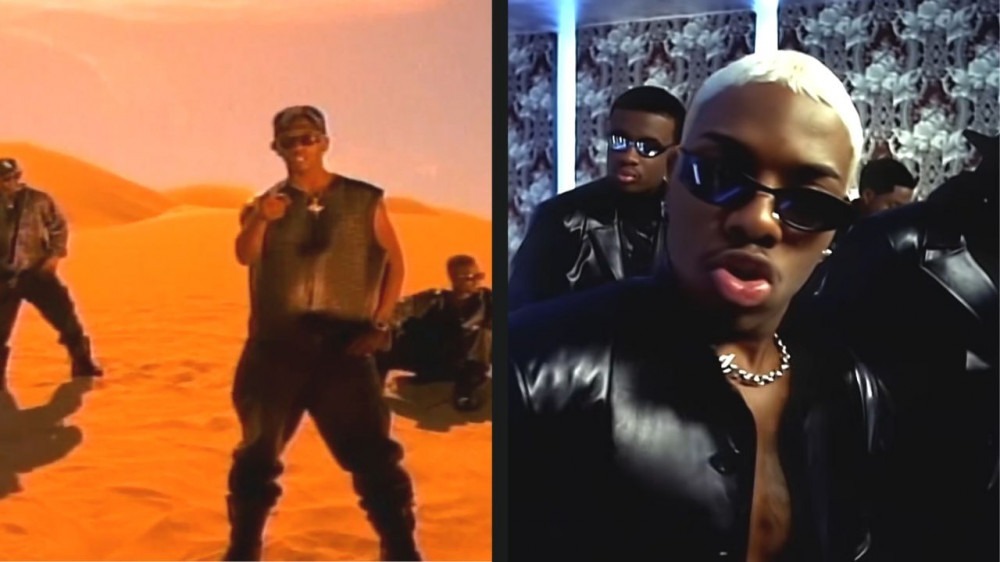 With the recent buzz of R&B groups Dru Hill and Jodeci potentially doing a Verzuz together, many fans may wonder: What happened to boy bands?

234 Views
Comments Off on Dru Hill & Jodeci Fans Debate, The Death of Boy Bands In Hip-Hop, & Why Girl Groups Seem To Last Longer
Dru Hill vs. Jodeci
Recently, R&B group Dru Hill was trending on Twitter, where fans teased the possibility of doing a Verzuz with fellow R&B group Jodeci.
Dru Hill was an R&B group that was very popular in the early 90s and the 2000s.
With hit singles such as "5 Steps", "In My Bed," and "How Deep Is Your Love," They were a driving force in the world of contemporary R&B.
Jodeci was another iconic 90s group that birthed one of the best duos in music:K-Ci and JoJo. 
In the late 90s, the group did eventually split—announcing that they will be taking a hiatus to pursue other ventures but reunited in 2013 for their fourth studio album, The Past, The Present, and The Future.
During a recent Twitter debate, fans either put their two cents in on who they felt were the best or simply loved the idea of a Verzuz.
One fan said:
"They killing me for saying Dru Hill can hang when Jodeci on a verzuz.  But I stand by my statement."
Another fan said:
"Dru Hill is my favorite group. I also really love Jodeci. This would be a great #Verzuz. A celebration of great music and vocals."
What Happened To Boy Bands? Girl Groups Longevity?
Boy Bands were dominant in the 90s and the early 2000s.
Groups like Boyz II Men, Blackstreet, and B2K took over the charts and exhibited so much bromance chemistry that it was easy to believe they would be together forever.
With sell-out tours, television appearances, and movie deals, boy bands seemed to be the best way to make it in the industry.
However, all good things come to an end, which takes many forms in the music industry. Many factors play into the downfall of a band, drugs, creative differences, women, and sometimes the label itself.
Fans have been witnessing this in more current groups such as Migos, currently going through a potential split and started pursuing solo careers.
Sometimes, the group's label's behind-the-scenes practices are the culprit;  even gossip from their fanbase can be to blame. 
For instance, City Girl members JT and Yung Miami have dealt with numerous harsh comparisons.
What About Girl Groups?
Even though it is common for boy bands to break up, it appears to be less common for their female counterparts.
Groups like En Vogue, Destiny's Child, and TLC demonstrated a sisterly bond that transferred into their music and performances.
Girl groups were never taken seriously since men dominated the music industry.
Women had to work twice or even three times as hard to gain the same success as their male coworkers.
Grinding and struggling together will either strengthen or break a group.
The most famous girl group that fits this narrative is TLC.
The group was signed to LaFace Records in the early 90s, and they became a huge hit with empowering lyrics and bold fashion sense that no one was doing.
Their time with LaFace was a time of hardships because the members barely saw any money.
For anyone, this will cause you to call it quits and pursue another career, but the girls stood together and even called out the label heads that they were signed to.
This proves that girl groups have always better understood friendship and family than boy bands.