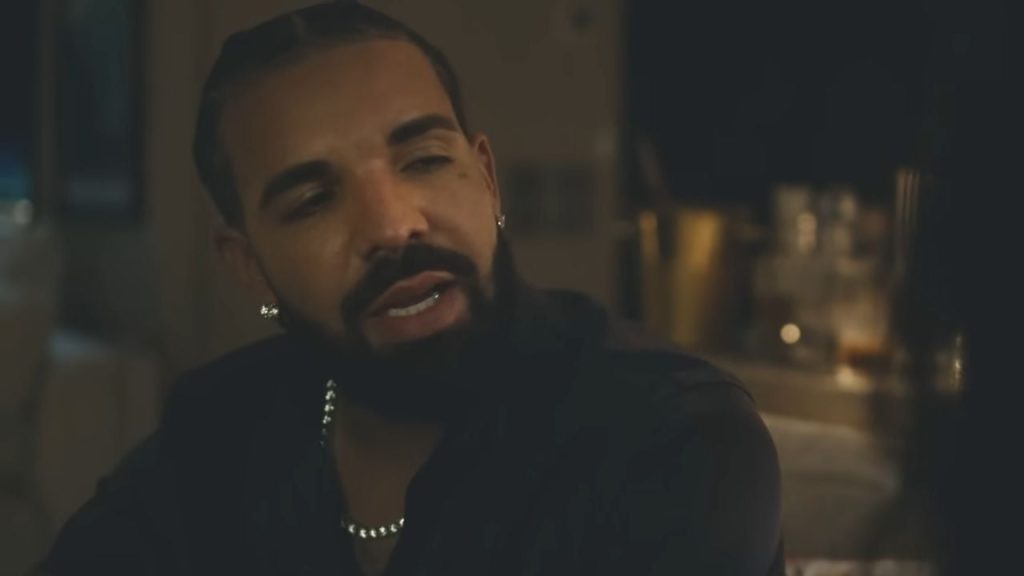 Drake paid tribute to the late fashion designer Virgil Abloh during his "It's All A Blur" Tour, presenting a giant statue of Abloh on stage. The gesture was a fitting homage to Abloh, who hailed from Rockford, Illinois. 
Currently on his "It's All A Blur" Tour, Drake commenced his first expedition in five years in Chicago. On July 5, as he graced the stage at the United Center, the rapper took a moment to honor the late Virgil Abloh, a revered fashion designer and influential figure in the industry.
Abloh is known for his influential work as the founder of the fashion label Off-White and served as Men's Creative Director at Louis Vuitton. Drizzy's dedication to Abloh demonstrates the designer's profound impact on him personally and within the fashion industry.
Drake & 21 Savage's Chicago Leg For "It's All A Blur" Tour Pays Tribute To Virgil Abloh
During the performance, the Toronto rapper addressed the crowd declaring, "Please make some noise for one of the most important people I've met in this industry… Make some noise for one of the greatest minds that we've ever seen." He further expressed his respect, stating, "Our brother, our family, he goes by the name of Virgil Abloh. Let's pay some respect."
Drake took to his Instagram story to share a photo of the statue and wrote, "Our brother is watching." The statue recreated an iconic image of Abloh throwing a kite down the runway at a Louis Vuitton show during Paris Fashion Week in 2018. 
Notably, Drake has a tattoo of the same image on his forearm. The rapper's admiration for Abloh extends beyond this tribute, as he dedicated his 2022 solo album, "Honestly, Nevermind," to the esteemed fashion designer.
Remembering Virgil + The Tour Set List
Virgil Abloh tragically passed away at 41 on November 28, 2021, after a private battle with cancer while serving as the Men's Creative Director at Louis Vuitton. Drake's homage to Abloh on the Chicago stage was a testament to his enduring admiration. 
In a tribute following Abloh's death, Drake expressed his eternal love for him and vowed to continue paying homage, writing, "My plan is to touch the sky 1000 more times for you. Love you eternally brother, thank you for everything."
Amidst the commemorative moment, Drake delighted the audience with a dynamic performance, showcasing a mix of his early hits like "Over" and "Headlines," as well as more recent favorites such as "Way 2 Sexy" and "Sticky." Later, rapper 21 Savage took the stage for a 12-track set of his own, culminating in a powerful collaboration between the two artists for a five-song finale featuring some of their biggest collaborations. 
In a related development, Drake was recently honored himself, receiving the key to Memphis in recognition of his deep connections to the city. Having spent summers in Memphis with his father, Drake's ties to the city have been referenced in his music, including the song "Look Alive." 
Hip-Hop Artists Hitting The Road For Summer 2023
Drake isn't the only one on tour this season. As summer approaches, many hip-hop lovers are excited to see their favorite artists perform live once again.