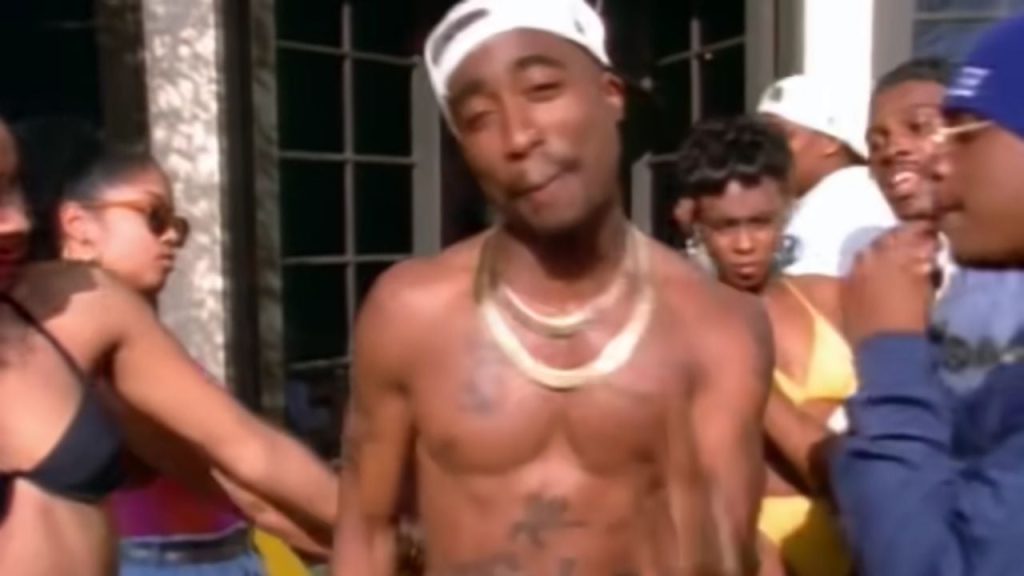 Drake recently made a bold statement in hip-hop history by revealing on his Instagram story that he splurged a staggering $1.1 million to purchase Tupac Shakur's legendary "Crown Ring" at an auction. The ring, worn by Tupac during his final public appearance at the 1996 MTV Video Music Awards, carries a deep significance in the hip-hop community. Its acquisition commemorates the 50th year of the genre's legacy and honors one of its greatest pioneers.
The "Crown Ring"
Tupac Shakur's "Crown Ring" acquisition by Drake sent ripples of excitement through the hip-hop community. The Canadian artist proudly showed off his prized possession while promoting fellow rapper Travis Scott's latest UTOPIA project on his Instagram story. 
The ring's iconic design and historical significance symbolize honor and respect for Tupac's contribution to the music industry.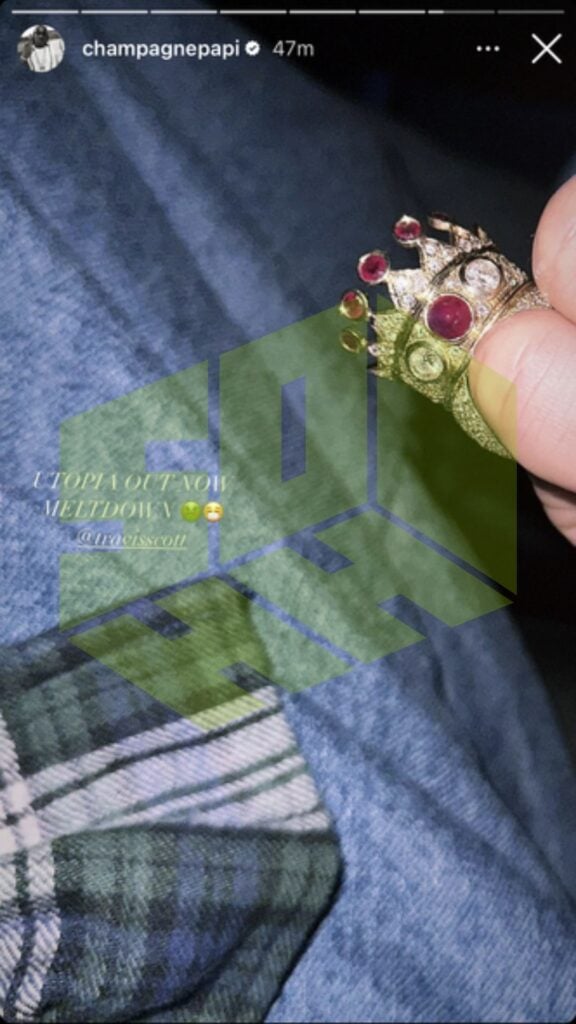 Drake's public display of the "Crown Ring" did not end there. In a recent interview with Sidetalknyc, the Grammy-winning artist further flaunted the illustrious ring, capturing the attention of fans worldwide. The inscription on the band, reading "Pac & Dada 1996," adds sentimental value, referring to Tupac's engagement to Kidada Jones, daughter of music legend Quincy Jones.
A Momentous Event
The auction of Tupac's treasured possession at Sotheby's, conducted by Yaasmyn Fula, the late legend's godmother, was a momentous event. The $1.1 million sale price reflects the ring's historical significance and highlights the continued impact of Tupac's legacy on the music world. 
As a symbol of artistic prowess and cultural influence, the "Crown Ring" holds immense value beyond its monetary worth.
Updated by Avee Sims on July 31st, 2023.
---
Tupac's Legendary Ring Fetches $1 Million At Auction
In a monumental moment for hip-hop enthusiasts and collectors, the late rap icon Tupac Shakur's cherished ring has been sold for an astounding $1 million. The sale marks a historic event, as the call is now considered the most valuable hip-hop artifact, commemorating the 50th year of the genre's legacy.
Tupac's Legendary Ring
The captivating ring is a 14k yellow gold diamond piece fashioned like a regal crown. Adorned with a total diamond weight of five carats and embellished with rubies gracing the crown's towers, exuding both elegance and significance.
The ring's provenance holds immense sentimental value, as it was once in the possession of Yaasmyn Fula, the legendary rapper's money manager, adviser, and, most importantly, his godmother. Having been part of her personal collection, the ring was entrusted to the prestigious auction house, Sotheby's, for a once-in-a-lifetime sale.
"The Prince"
Tupac donned the ring at the MTV Video Music Awards on September 4, 1996. Little did the world know that it would be his last public appearance before his tragic passing on September 13, 1996.
The inspiration behind the ring's design stems from the late rapper's profound connection to a book he avidly read during his incarceration on sexual abuse charges. The Prince by Niccolo Machiavelli left an indelible mark on the rapper's mind, leading to his "self coronation" symbolism in the ring. 
The crown's centerpieces of rubies embody the essence of Tupac's personal kingdom, reflecting his power and authority as an influential figure in the hip-hop realm.
Sotheby's, the esteemed auction house, estimated the ring's value to be between $200,000 to $300,000. However, the final bid soared far beyond expectations, cementing Tupac's legacy in the music world and transforming the ring into an invaluable piece of hip-hop history.
Updated by Deaundre Barnes on July 27th 2023.
---
Tupac Diamond Engagement Ring Seeks $200,000 Sale At Sotheby's Auction
The late legendary rapper Tupac Shakur's self-designed ring is set to be auctioned at Sotheby's Third Annual Hip Hop Auction, coinciding with the celebration of Hip Hop's 50th Anniversary. This 14Kt gold and diamond, ruby 'Crown' sovereign ring holds sentimental value, engraved with the words 'Pac & Dada 1996' to commemorate Tupac's engagement to Kadida Jones, daughter of renowned record producer Quincy Jones.  The ring, last worn by Tupac at the 1996 MTV Video Music Awards, seeks to fetch over $200,000 at auction.
Tupac Engagement Ring Auctioned For Hip-Hop 50
Tupac Shakur, the late legendary rapper, continues to captivate the world even after his untimely passing. One of his personal possessions, a self-designed ring, is poised to make waves at Sotheby's Third Annual Hip Hop Auction. The ring serves as a testament to Tupac's unique style and creative vision and showcases his attention to detail and personal flair.
Behind the development of this cherished ring were Yaasmyn Fula, Tupac's godmother, trusted advisor, and loyal supporter. Fula played an instrumental role in bringing Tupac's vision to life, crafting a symbol that not only reflected his personal milestones but also ushered in a new era of prosperity.
The sale of Tupac's self-designed ring will lead Sotheby's Third Annual Hip Hop Auction, presented in collaboration with entertainment company Mass Appeal. This auction is a culmination of the year-long Hip Hop 50 commemoration, honoring the cultural impact and artistic contributions of the genre.  
The Legacy of Tupac Honored
Tupac's enduring legacy reaches far beyond his music, as evidenced by recent tributes and recognition.  In recent news, Tupac was posthumously honored with a star on the Hollywood Walk of Fame, recognizing his immense impact on the entertainment industry.
The long-awaited moment was celebrated with a dedicated ceremony, allowing fans worldwide to witness the star's unveiling.  Additionally, Tupac received recognition in his hometown of Oakland, California, with a street named after him. This tribute pays homage to his roots and the profound influence he had on the local community.
Nike Pays Tribute To Kobe Bryant
In a similar vein of honoring influential figures, Nike has recently announced plans to relaunch the iconic sneaker line of the late basketball legend Kobe Bryant in collaboration with his estate. The relaunch of Bryant's sneaker brand, The Kobe Brand, aims to pay tribute to his remarkable career and enduring legacy.
Original story by Nashwa Rockingster on June 6th, 2023.