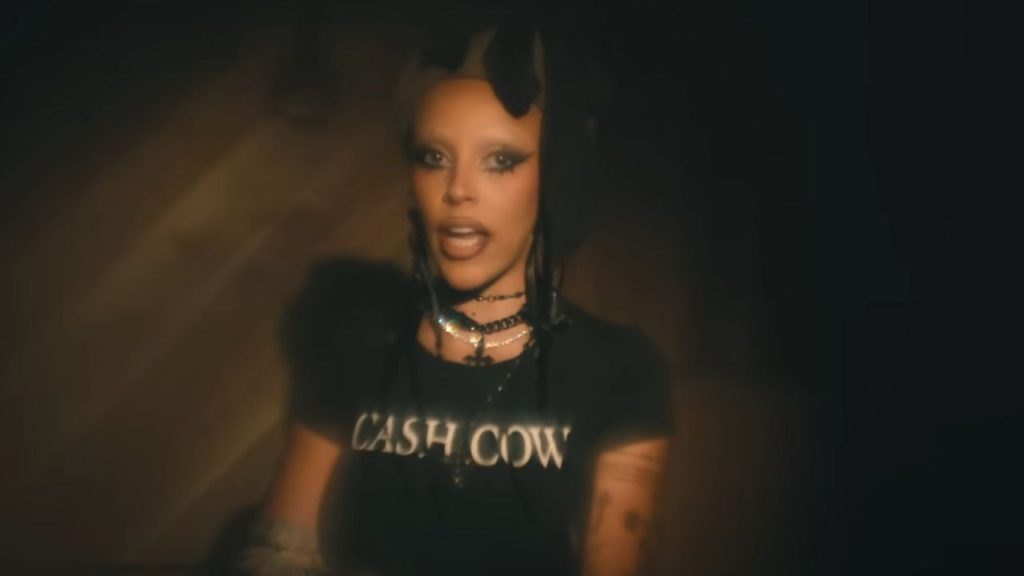 Doja Cat has made her mark in the music industry by achieving her first solo No. 1 hit on the Billboard Hot 100 chart with her latest single, "Paint The Town Red." The impressive news also marks the first rap song to hit No. 1 on the charts in over a year, which the Planet Her artist achieved before the Queen of Rap Nicki Minaj.
Nicki Minaj Dethroned?
It's official. ​​Doja Cat's latest release, "Paint The Town Red," marks the end of a more than a year-long dry spell in the rap genre. It's worth noting that the song had previously entered the Hot 100 chart at number 15 in August 2023 and quickly climbed the ranks, reaching the top five after just two weeks. 
Eventually, it soared to the third position and reached the coveted No. 1 spot. This achievement is significant, as it marks the first time a rap song has reached No. 1 on the US Billboard Hot 100 since Nicki Minaj's "Super Freaky Girl," released on August 12, 2022.
Fans are ecstatic about Doja Cat's success, with one fan expressing their congratulations and stating, "Women run hip-hop, CONGRATS. DESERVED."
It's Not Over 
However, the race for the top spot may not be over just yet. Nicki Minaj's latest single, "Last Time I Saw You," recently debuted on the Billboard 200 at number 23. 
With Nicki set to host the upcoming 2023 VMAs (Video Music Awards) and deliver multiple performances, including her new single, there is anticipation that her chart performance may see a surge. 
Fans eagerly await Nicki's performance, with one fan expressing their excitement by stating, "When Nicki opens with LAST TIME I SAW YOU and then transitions to RED RUBY DA SLEEZE at the VMAs!!! Oh My Gawd!! Ya'll aren't ready!!!"
With Doja Cat's recent success and the anticipation surrounding the Pink Friday rapper's performance at the VMAs, it seems that the charts may witness a shift in the coming weeks. Fans eagerly await to see if Doja can hold on to the top spot, or if the Queen will surpass her reign once again.
Victoria Monét Scores Her First Hot 100 Entry
In the world of music charting, up-and-coming R&B sensation Victoria Monét has also achieved a significant milestone with her latest release, "On My Mama." This track has secured her first solo entry on the Hot 100 chart, debuting at number 60, surpassing her previous projects.