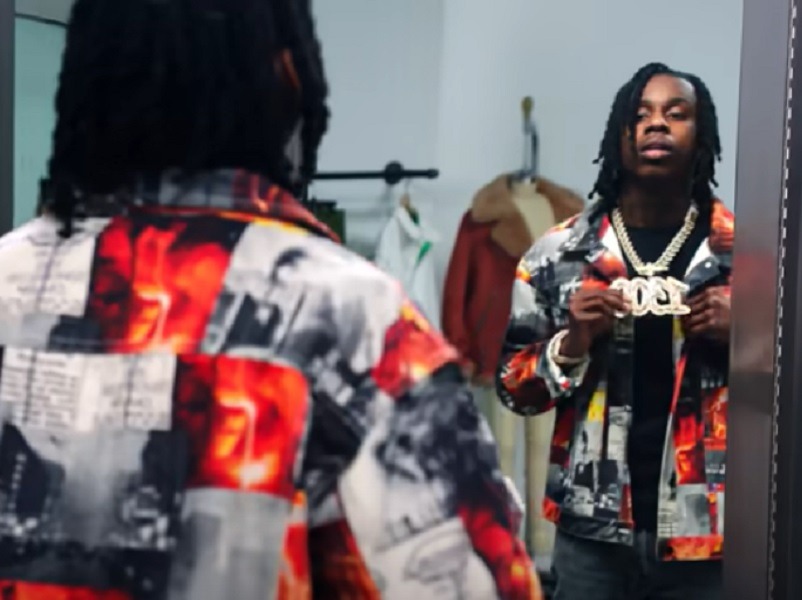 Chicago rapper Polo G burst onto the scene with all the high expectations of a No. 1 draft pick, and in just two years he's already become a certified All-Star.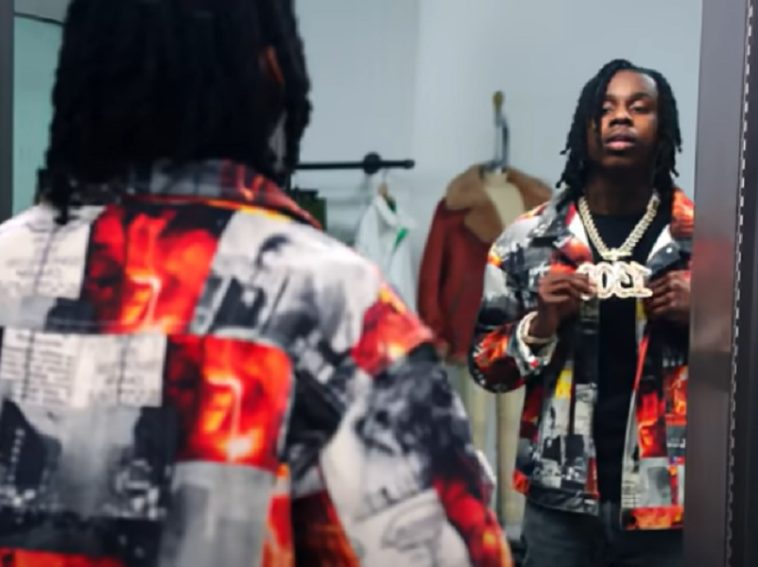 199 Views
Comments Off on Does Polo G's New Album Put Him In Chicago's Hip-Hop 'Hall Of Fame'?
He carries himself with the confidence of a franchise player, too. Just look at the titles of Polo G's first three albums: Die a Legend, The Goat, and Hall of Fame. The 22-year-old is aiming for a third straight platinum plaque with Hall of Fame, which he released early Friday morning. If the success of his lead single "Rapstar" is any indication, this could be Polo's first album to top the Billboard chart.
Having accomplished so much in such a short time since his debut in 2019, Polo G — who has already compared himself to 2Pac — is on the fast track to greatness. If he walked away from the game today, however, would he warrant a Hall of Fame selection?
The city of Chicago has produced some of hip-hop's greatest, past and present. Polo G could be the future. But if we were putting together the first class of Chicago's Hip-Hop Hall of Fame, these names would make the cut:
Kanye West
You can't talk about rap music in the Chi without talking about Kanye. The producer/rapper/designer/mogul has dominated the worlds of music and fashion since he first gained notoriety as a go-to beatmaker in the early-2000s, ascending to billionaire status and global celebrity. Although these days he's more likely to spit bars about tropical cruises than about cruising through the rougher parts of the city, 'Ye still reps Chi-town at the end of the day.
Lil Durk
The current voice of the Chi, Lil Durk captures the rap world's attention whenever he drops a new project. His latest solo album, The Voice, peaked at No. 2 on Billboard in 2020. His recently-released joint album with Lil Baby, The Voices of the Heroes, is headed in the same direction in 2021. Durk and his Only The Family (OTF) crew define today's Chicago hip-hop sound.
King Von
By all accounts, King Von was on his way to becoming a legend before he was gunned down on Nov. 6, 2020, at just 26 years old. While he embraced the Chicago drill style of rap, Von was vaunted for his storytelling ability. The "Crazy Story" trilogy of songs and "Took Her To The O" are some of his classics that will live on in his absence.
Chance The Rapper
Chance The Rapper is such an old soul that it's hard to believe he's only 28 years old. The three-time Grammy winner almost seems like an "old-school" entry in this fantasy Chi-town Hall of Fame. Chance has only had one studio album (2019's The Big Day), but he's had a pair of classic mixtapes (2013's Acid Rap and 2016's Coloring Book) and is one of the industry's most sought-after features. His cameo credits include everybody from Childish Gambino to Madonna to Cardi B and John Legend.
Common
It's a battle between Kanye and Common for the title of Chicago's leading rapper-turned-renaissance man. After holding it down for years as the preeminent "conscious" rapper — it was JAY-Z who memorably rhymed, "Truthfully, I want to rhyme like Common Sense / But I did five mil / I ain't been rhyming like Common since" — he's expanded his repertoire. Common is now an actor, poet, author and political activist. He's won an Oscar, three Grammys, an Emmy, and he's even been nominated for a CMT Award for country music.
Da Brat
Due to her career-long affiliation with Jermaine Dupri's So So Def label and spending a lot of her time in Atlanta, people might forget Da Brat is a Chicago product. A trail blazer for female MC's, she was the first woman to have a platinum solo rap album after she dropped Funkdafied in 1994. Brat is featured on one of music's biggest female anthems, "Not Tonight (Ladies Night Remix)" with Lil Kim, Missy Elliott, Left Eye and Angie Martinez.
Twista
He's already made history, owning a piece of the Guinness Book of World Records as the fastest English-language rapper on the planet. Twista's signature sound and swag is one of a kind, often imitated but never quite duplicated. His career peaked in the mid-2000s with his albums Kamikaze and The Day After, which peaked at No. 1 and No. 2, respectively, on Billboard.
R. Kelly
This one is tricky, obviously. The criminal accusations levied against R&B icon R. Kelly — which still haven't been resolved in court — are disgusting. Even some of the stuff he's alleged to have done that isn't illegal is disturbing. It's perfectly understandable that a lot of people want nothing to do with R. Kelly and have sworn off his music for good. But strictly musically, you can't deny his impact and influence on R&B and hip-hop since the early-1990s. Kells' rap collaborations include two joint albums with JAY-Z and hit singles with The Notorious B.I.G., Lil Wayne, Snoop Dogg, Diddy, Ludacris, Game, T.I. and countless more.