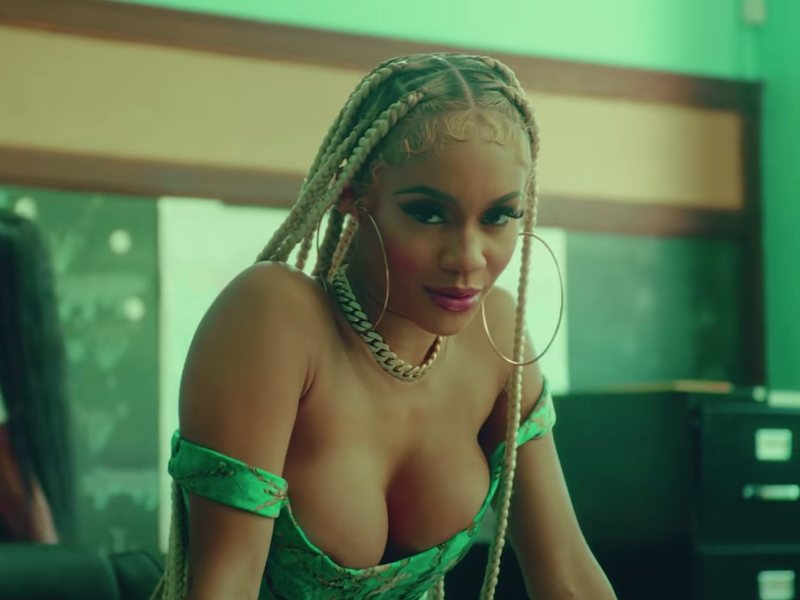 West Coast rapper Saweetie is aiming to become a global mogul before long. The "ICY GRL" hitmaker has opened up about her ambitious plans to make billions.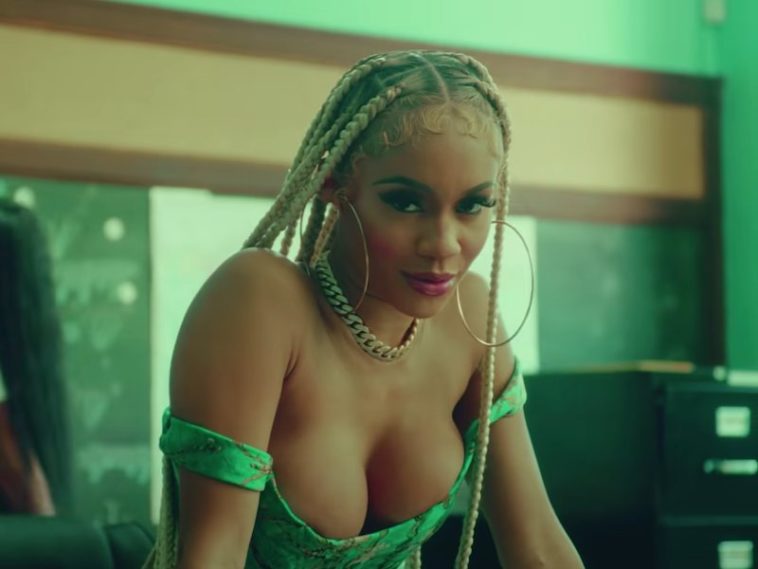 189 Views
Comments Off on Saweetie Has Global Takeover On Her Mind
Saweetie Has Matched Quavo's Success
The ex to Migos member Quavo has reportedly reached the same level of success as her former boyfriend and his group. The 27-year-old star reemphasized her intentions to put out her first EP this summer, along with eventually launching her Ice Baby Foundation, a non-profit to support Black and Asian communities.
At the beginning of 2020, Saweetie had 6.3 million Instagram followers. Today, she has 11.8 million. A whopping 20.6 million Spotify users tuned into Saweetie in May, making her about as popular as her ex-boyfriend's hip-hop group, Migos. "My goal is to create a strong business foundation—not something that's just for clout or publicity—but a working machine that will last for decades to come. I want my great grandkids running the Icy business." (Forbes)
Within the interview, Saweetie talked about her key to success in the entertainment industry and also highlighted the importance of building business relationships.
"Partnerships have been a great way to blend music, fashion and beauty. And I make music that goes great with campaign ads. … [What do women need to do to maximize their status in the world?] Networking. As women, we're shielded, but I think it's important for women to network and make a name for themselves by forming their own personal relationships. That's something I learned this past year, and that's why I love talking to the owners of brands I'm doing partnerships with. I'm a very direct person" (Forbes)
Saweetie Calls Out Haters
In other news, the "My Type" star recently addressed speculation through Twitter, that a Tesla Model S giveaway was fake. Saweetie claimed the rumors were bogus news and clarified why a winner hadn't been announced immediately for the contest.
"The fake news concerns me these days… *update* 1st winner was underage and the replacement is unresponsive so we have to go through the process again… a true supporter knows my character and knows I don't play about my business. You were never a fan, baby girl. Let's talk about that."
Saweetie Buys A Gift From Her Fan
Earlier this month, Saweetie was making waves online for a different reason. Diamonté appreciated a fan's gift to the point that she decided to buy it from them. The rap star was caught on video making the exchange with her fan after he offered custom-made gear.
She Reveals Her Top Chef Skills
In mid-May 2021, Saweetie demonstrated her skills outside music. The California rapper presented several of her own unique recipes during "The Ringer Music Show" podcast.
All the dishes seemed to feature items that you can easily find in a gas station or vending machine, some highlights include Oysters à la Top Ramen, Hidden Valley Pasta, and Ramen With Flamin' Hot Cheeto Croutons.
"I definitely like my oysters hot. I just like my oysters spicy," Saweetie says. "If not, I'll settle for a heavily saturated lemon juice oyster, but it definitely has to have some flavor on it." (The Ringer)