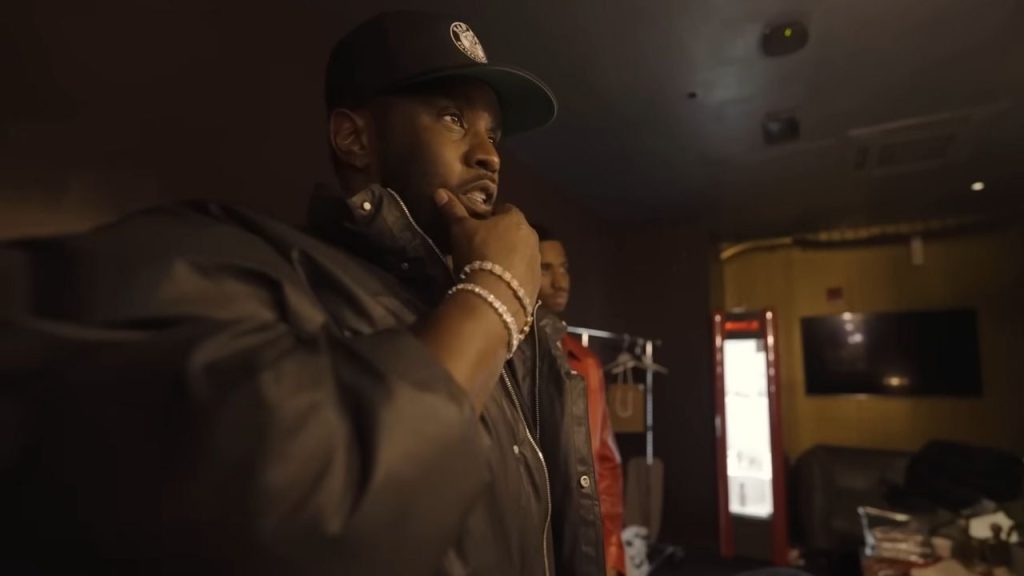 Diddy continued his celebration after the 2023 MTV VMAs by hosting an all-red-themed after-party. This lavish celebration and his recent VMA performance align with the upcoming release of his album The Love Album: Off The Grid.
Inside The After-Party 
On Tuesday, September 12, Diddy hosted an all-red-themed after-party at the exclusive Ned Nomad club in New York. The hip-hop mogul, known for his extravagant parties and events, didn't disappoint. 
After the MTV VMAs, the private members-only club was excitedly buzzing as guests arrived in their best attire. Diddy's attention to detail was evident as the entire venue was bathed in red lighting, creating an intimate and seductive ambiance. 
The event drew over 400 guests, including notable celebrities, Jim Jones, Saweetie, Karrueche, Ice Spice, Mary J Blige, Teyana Taylor, Fabolous, Yung Miami, and many others.
An All-Red Affair
It was an opulent affair with DeLeon Tequila and D'USSÉ Cognac cocktails flowing throughout the night. The guests were treated to surprise performances by Diddy and his son, King Combs, who showcased songs from Diddy's upcoming album, The Love Album: Off the Grid, adding to the excitement of the evening.
Diddy's choice of an all-red theme for the after-party and his VMA performance suggests a deliberate connection to his upcoming album. The Love Album: Off the Grid is set to release on September 15th, and the consistent use of red in his recent appearances hints at the album's concept or promotional strategy. 
Diddy Wins 2023 Global Icon Award
On September 12, MTV also honored Diddy with the Global Icon Award at the 2023 VMA's, and he reciprocated with an electrifying 8-minute performance. The setlist included hits like "Gotta Move On,"  featuring Yung Miami, and "Last Night," where Keyshia Cole made a guest appearance. Notably, during "Mo' Money, Mo' Problems," Diddy's son, Christian Combs, known as King Combs, took the stage to deliver Mase's verse. 
Michael Rubin's All-White Party
Another huge celebration was Fanatics CEO Michael Rubin's exclusive white party at his luxurious Hamptons residence, in July, attracting A-list celebrities to celebrate Independence Day. The star-studded event, attended by industry titans, models, and influencers, featured exquisite cuisine, high-end beverages, and impromptu musical performances.