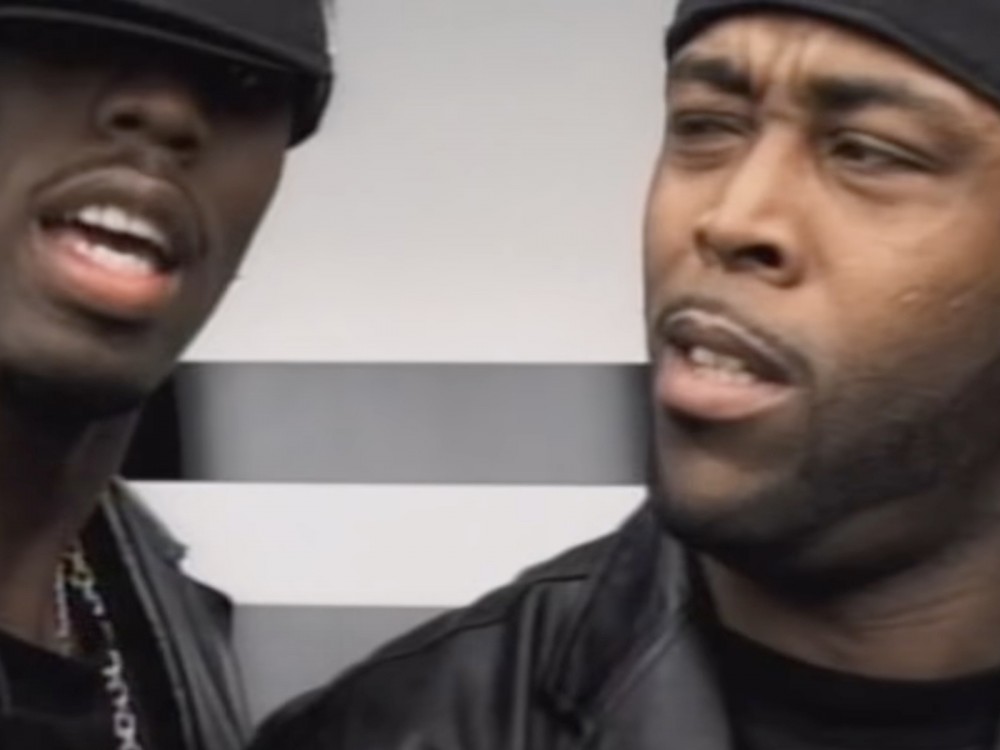 Bad Boy Records CEO Diddy has paid his respect to the memory of his late protégé Black Rob. Puff Daddy stepped forward on social media with a salute to the fellow New York native.

348 Views
Comments Off on Diddy Remembers Black Rob After Shocking Death
Diddy Remembers Black Rob
Sean John went to his Instagram Story to share a preview clip of the late great Black Rob. Diddy also acknowledged BR's death with a rest in peace caption.
"RIP Black Rob"
Over the years, Puffy collaborated with Rob on multiple hit records including their "Let's Get It" classic.
Ex-Bad Boy Black Rob Reportedly Dies
According to reports, Rob died just days after paying his own respect to the memory of the late DMX. While details are still coming together, the death is the latest crushing blow in losing another unforgettable New York rap veteran.
After a rough week since the passing of famed rapper DMX, the hip hop community is now mourning the loss of another star. According to close friends, Black Rob has sadly passed away. In the days that came afterward, Rob would reveal that he was also homeless and battling health issues including kidney failure, which DJ Self confirmed. "Oh man, I've been dealing with this for five years. Four strokes … I don't know what to tell you man. Sh*t is crazy. The sh*t is hard," he admitted. "I don't got no house to live in — except maybe an apartment. Me and my man be trying to get together. I'm telling you man, this sh*T is strange. It's hard, you know what I'm saying?" (REVOLT TV)
Producer DJ Self has since come forward to deliver the painful confirmation. Self also revealed he died in a Georgia hospital.
"Lord knows i tried to get help …… I'm sad to say RIP to Black Rob ….. Passed away in the hospital in Atlanta …..🙏🏾 … For real I'm f*Cked up i spoke to this guy everyday trynna get him right Tuma B Dot Torae Busta Hov thank you for helping me out in this matter"
A few years ago, Black Rob appeared in an emotional interview on "Sway In The Morning" and dished on suffering a stroke.
Mark Curry Reaches Out To Diddy On Behalf Of Black Rob
Bad Boy alum, Mark Curry — who you might remember from the "Bad Boy 4 Life" track with Diddy and Black Rob — recently posted an Instagram video to update fans on BR's situation. Curry said the Bad Boy CEO had reached out, but help is still needed.
"Puffy, we need your help, and you are reaching out. You're tryin' to help. We not gonna say he's not. Puffy is really tryin' to help. But call, reach out. Have someone call. We're here together. It's a lot of things you need to know, brother."
Hospital Video Has Fans Worried
A few days ago, Rob came forward to speak out on the late DMX while also showing signs of going through his health issues. Footage is circulating online showing Rob from a bed and speaking on dealing with a pain but not explaining what it is.
"What's going on? I don't know what the pain is, the pain is crazy. It's helping me out though but it's making me realize I gotta lot to go on, man. Ah man. Woo. I feel everything about X – big love to X, man."