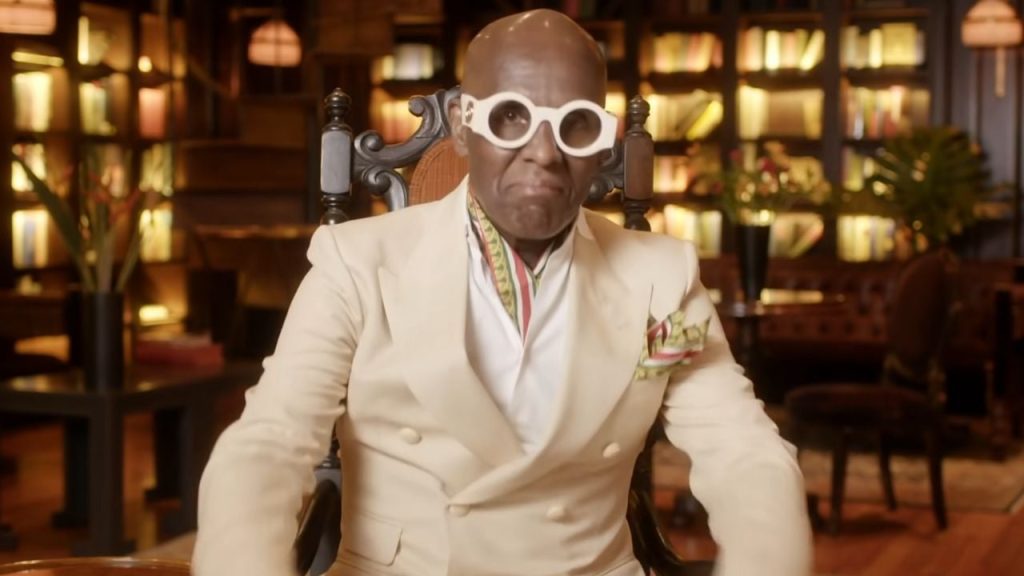 Dapper Dan, the renowned fashion designer and style icon, has joined forces with JAY-Z's premium lifestyle brand, Paper Planes, to create a special collection of denim bucket hats.  The collaboration brings Dapper Dan's expertise in fashion and JAY-Z's visionary approach to lifestyle brands to support music education.
The Dapper Dan Collaboration and Design
The collaboration, known as the Dapper Dan x Planes Vanguard Bucket Hat, has been designed exclusively for the Roc Nation School of Music Sports & Entertainment. The remarkable bucket hats, which hearken back to 90s NYC hip-hop fashion, feature the logos of both Dapper Dan and Paper Planes, along with a stylish baby blue and white stripe. JAY-Z trademarked Paper Planes in 2018 with the intent to operate in a retail environment and beyond including department stores, an online shopping site,  musical recordings as well as athletic gym bags, tour books, jewelry, and cosmetics.
Supporting Education and The Hope Scholarship
The Dapper Dan x Planes Vanguard Bucket Hat collection aims to make a difference in education. A portion of the proceeds from the sales will go towards The Hope Scholarship, which supports a tuition-free education for 25% of enrolled students in each incoming class of the Roc Nation School of Music Sports & Entertainment.
Availability and Online Platforms
Fashion enthusiasts and supporters of education can now purchase the Dapper Dan x Planes Vanguard Bucket Hat collection. This exclusive collection is available for purchase on Canteen.shop and paperplaneshop.com, providing a convenient way for fans to show their support for this meaningful collaboration.
In a previous historic partnership, Dapper Dan made headlines in 2022 by teaming up with the GAP. Together, they created an "exclusive" hoodie that featured Dapper Dan's name, which sold out online within just 60 seconds.
Besides philanthropy and education, JAY-Z is staying busy as an activist on behalf of the incarcerated. His company, Roc Nation, has partnered with former rapper and label boss Yo Gotti to produce an upcoming documentary titled "Exposing Parchman." The documentary sheds light on the harsh conditions within the notorious Parchman penitentiary in Mississippi, revealing a pressing humanitarian crisis.