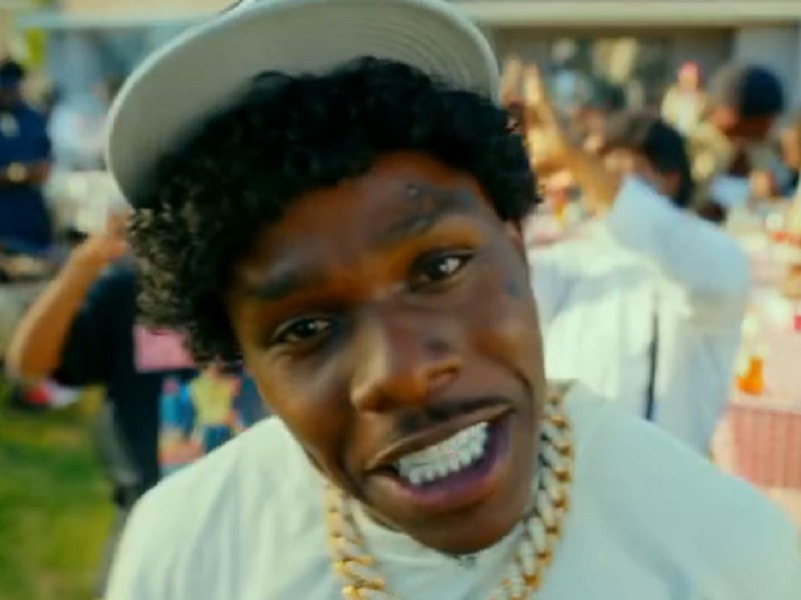 North Carolina rapper DaBaby must be feeling nostalgic. A week after dropping a video for "Ball If I Want To" that takes him back to high school, the Billion Dollar Baby boss announced a new video "Red Light Green Light" dropping Friday that has undeniable 1990s West Coast vibes.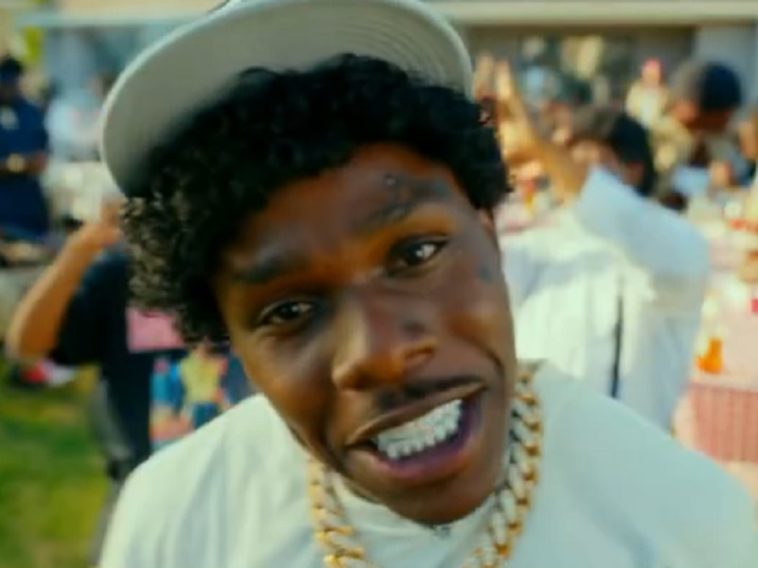 99 Views
Comments Off on DaBaby Stays In Throwback Mode W/ 'Red Light Green Light'
DaBaby Set To Drop 'Red Light Green Light' On Friday
A snippet of the "Red Light Green Light" video sees DaBaby rocking a Jheri curl and a Boyz N The Hood movie shirt while using a vintage cell phone. In his Instagram post, DaBaby revealed that he directed the video.
I'm on y'all ass! 🤓
"Red Light Green Light" MIDNIGHT❗️

Video in the morning.📺🔥
Directed By Baby n*gga.
DaBaby Gets Schooled In Directorial Debut
With the summer officially back in action, DaBaby heats things up with his new anthem. For his directorial debut, Baby pieces together a larger-than-life visual with video producer Gemini Vision. From the classroom to the playground, Baby proves once again why he remains one of rap's most prolific force.
After taking home two Billboard Awards (Rap Song and Top Streaming Song for his 5X Platinum smash "ROCKSTAR") and seven BET Awards nominations, DaBaby's year-long dominance also showcases why he remains pandemic proof and one of music's biggest superstars.
Clashing W/ Meg Thee Stallion Over Tory Lanez Video
Baby and Megan Thee Stallion's Twitter fingers are putting in extra work. The former collaborators have ignited a dicey exchange following a buzzing "SKAT" single catching serious fire. Tensions initially stirred up when Stallion questioned his loyalty in regards to her ex-boyfriend Tory Lanez.
"support me in private and publicly do something different…these industry men are very strange. This situation ain't no d*mn "beef" and I really wish people would stop down playing it like it's some internet sh*t for likes and retweets. … ustice is slow … as we've all seen…back to my good day 💙"
DaBaby attempted to clear his name from any type of drama and stepped up to speak out. Baby also tried to end rumors and speculation about 'liking' or even retweeting someone's remarks about both himself and Lanez getting away with shooting someone and not having to do jail time.
"Baby got enough problems of his own my nigga😂, ion got nooooo reason to inherit the next MF problems.🙅🏾‍♂️ Y'all chasing a story y'all ain't gone get. I'm out niggas bidness while still successfully doing business. … Idk what type of Illuminati sh*t Twitter got goin on😂… I ain't retweet nothing but "Ball If I Want To" promo. I ain't retweet that silly shit. Then once ppl start tagging me & I saw it and tried to delete it and undo the retweet Twitter didn't let me.🤔 Type sh*t yall on?"
DaBaby + Meg Don't Slow Down The Drama
Instead of speaking their minds and leaving it alone, the duo actually took things a step further with some hard-hitting clashing. Baby quoted Meg and specifically mentioned not wanting to have anything to do between Tory and Stallion.
"You done let these folks get the best of you thug. ion got no bad energy for ya. You know like I know I ain't no "industry" n*gga , let em fool you into thinking that you trippin. Stand on what you stand on without feeling like I'm against ya. Stay focused my g🖤💪🏾"