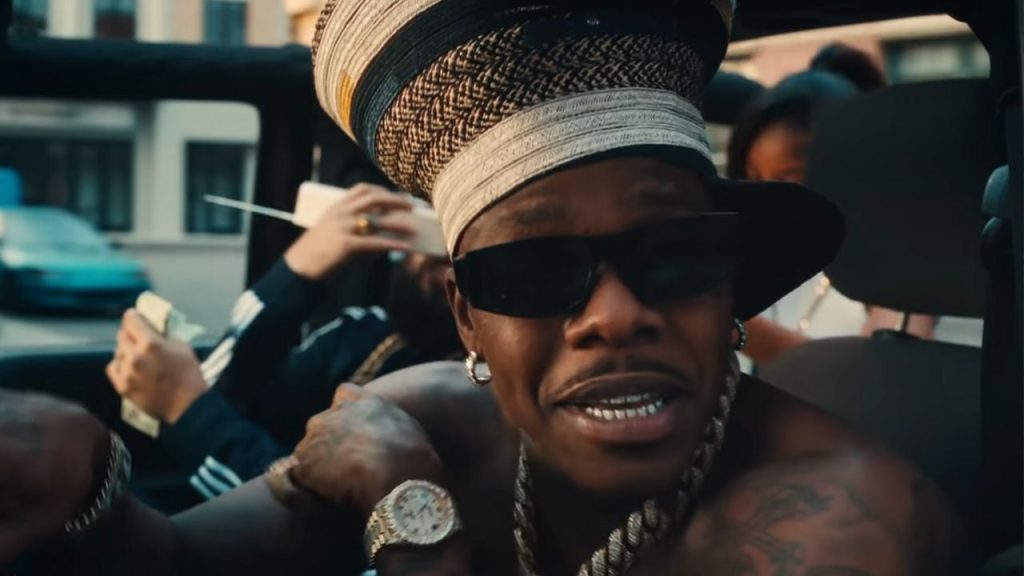 DaBaby is back with a bang as he releases his latest single, "Ghetto Girls." This track is part of the North Carolina rapper's upcoming project, CALL DA FIREMAN, and is already creating a buzz in the music industry. 
The Knitty Gritty
In the music video for "Ghetto Girls," DaBaby is joined by comedian Desi Banks and television personality Pretty Vee, adding a touch of humor and charisma to the visuals. The production credits for this incredible record go to the talented music producer, Charlie Heat, who has done an exceptional job bringing DaBaby's vision to life.
The combination of DaBaby's unique style and Charlie Heat's production skills has resulted in a fresh and exciting track. Fans eagerly await the release of "Ghetto Girls" this Friday, August 25, and have taken to social media to share their thoughts. 
Despite being shunned and facing criticism in the past, it appears DaBaby is determined to make a successful comeback to the broader popular culture. 
DaBaby's Past Controversy
After making homophobic remarks about HIV/AIDS victims at Rolling Loud Miami in July 2021, DaBaby's career seemingly plummeted. The rapper faced intense backlash, resulting in a major brand deal loss with BoohooMan. 
In February 2021, drama erupted between rapper DaBaby and model/singer DaniLeigh. A social media war trading insults between the two went viral after Dani claimed DaBaby was hardly around their daughter. The Charlotte rapper faced backlash from fans and was even labeled as a "Misogynist."  
Shortly after, DaBaby and DaniLeigh's brother, Brandon Bills, were involved in a brawl at an LA bowling alley. The "Shake Sumn" rapper faced assault charges that were eventually dropped. 
However, DaBaby is ready to put the past behind him and focus on his music.
Doja Cat's Turns Scarlet
While DaBaby is making his comeback, another artist, Doja Cat, is also making strides in her music career. As she gears up for her inaugural headlining arena tour in North America, The Scarlet Tour, fans can look forward to witnessing her incredible talent on stage.