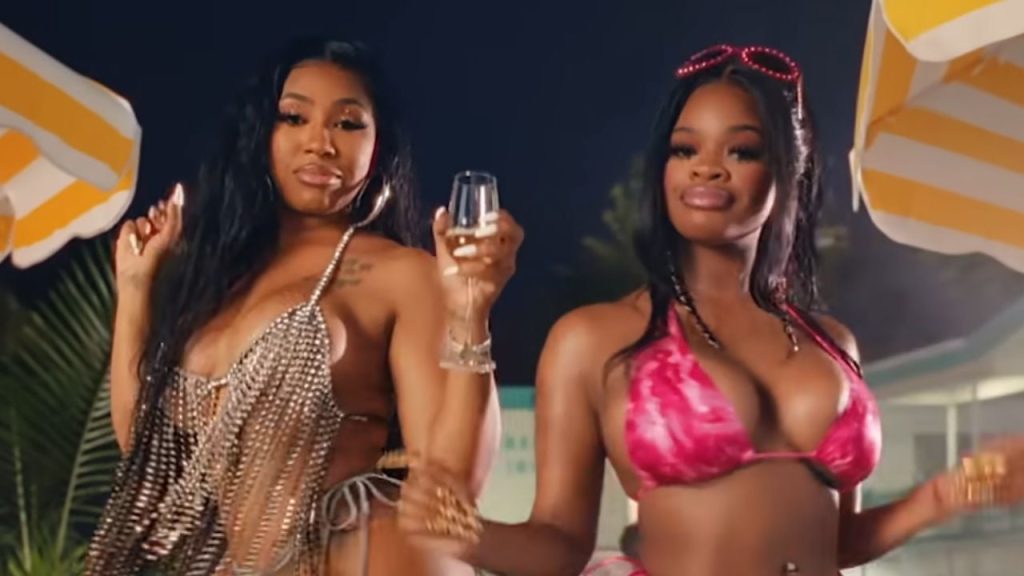 ​​City Girls has ignited excitement and controversy with their latest announcement. Their highly anticipated third studio album, titled R.A.W. (Real A** Wh**es), marks a return since their 2020 album City On Lock, which made waves on the Billboard 200 chart. The unconventional album title has already stirred diverse reactions among fans and social media audiences.
'Real A** Who**s'
On Wednesday, Oct.11, the City Girls announced the title of their highly anticipated third studio album, R.A.W. – an acronym for "Real A** Wh**es." The album, set to be released on Friday, Oct. 20, marks their first album since 2020's City On Lock, which peaked at No. 29 on the US Billboard 200 chart.
City Girls have never been afraid to push boundaries, and their new album title is no exception. The decision to name their album R.A.W. has sparked various reactions from fans and social media users. 
Fans Have Mixed Reactions
While some fans expressed excitement and support for the "Act Up" rappers' bold choice, others took to Twitter(X) to share their opinions. 
One user stated: " They could've just called the album " Real Ass Women" instead??? aka still R.A.W." while another user commented: " i like how like 89% of the audience is like " REAL ASS WHAT?" and like 2% is like "WE WILL BE THERE."
Since the release of their last album, the dynamic duo has been relatively quiet on the music front. However, they have been teasing their fans with snippets of their upcoming album, building anticipation for what's to come.
While they haven't revealed why they chose such a subjective title, City Girls have always been known for their strong and empowering messages. 
JT On To Bigger Things?
Not only are fans excited about the new album, but there's also speculation about what the future holds for the individual members of City Girls. 
Following the release of R.A.W., JT has hinted at the launch of her solo career with the release of a solo EP. In early 2023, many fans speculated a disconnect between the City Girls' members. 
Between Caresha in a new relationship with hip-hop mogul Diddy and raising her son, and JT in her relationship with Lil Uzi Vert, it seemed the duo didn't have enough time for each other anymore. Could there be more going on behind the scenes? Fans may say they saw it coming. 
Canceled: Doja Cat
While City Girls are creating a buzz with their album announcement, another artist facing mixed reactions is Doja Cat. Recently, fans have been expressing disappointment and selling tickets for her upcoming Scarlet Tour, which is set to kick off on October 31st in San Francisco.