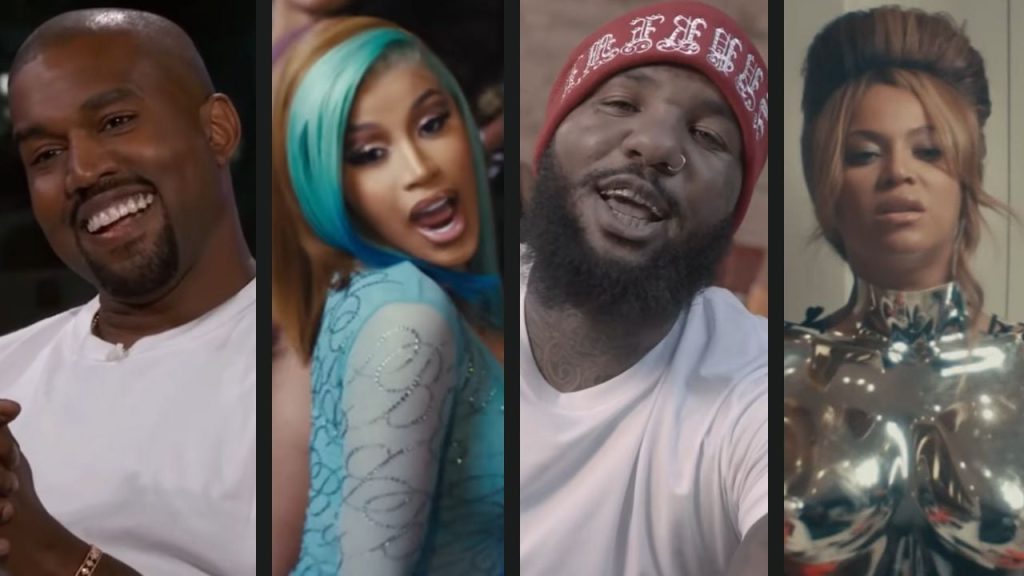 Celebrities are often under the watchful eye of the public, but sometimes they are caught in compromising situations that leave them vulnerable to embarrassment. From Kanye West's scandalous water taxi date to Beyoncé's drunken slumber, here are some instances where celebrities were caught in the act:
Kanye West & Bianca Censori Get Frisky In Italy
On August 28, Kanye was thrust into the headlines when he was caught with his pants down during a romantic water taxi date in Italy with his wife, Bianca Censori. Photos revealed West with his pants down while Censori was between his legs, sparking fan speculation. 
The couple is now under investigation by the Italian police for their explicit public display.
A Venice police source spoke to the DailyMail about the ongoing investigation:
"There are standards of public decorum that have to be followed by tourists and locals alike and any breaches are severely punished. The images of West with his trousers down while in a taxi as he and his partner crossed the lagoon were seen all over the globe," said the source. The quote continued with the source saying the couple showed "a lack of respect for Venice," and that the released photos and footage showcase the two were without a doubt involved in a "state of intimacy." 
However, the backlash hasn't completely stopped the couple from acting inappropriately in public. As the two continued to go under Italian investigation, West and Censori were pictured together again. 
The Purple Pillow
On Wednesday, September 6, Censori was spotted covering her risque outfit with a purple pillow. The two were spotted again, with Ye's pants sagging low enough to reveal his buttcrack to the paparazzi. 
In a photo, captured by TMZ, the legendary artist can be seen holding his wife's hand, walking up the steps with his butt slightly exposed. There has been no official update on the investigation at this time.
This isn't the first time the College Dropout artist has found himself in a frisky public incident. In 2009, he infamously grabbed his then-girlfriend Amber Rose's behind at the BET Awards, creating a stir among the audience.
The Game & India Love: Picnic Panic
In 2015, The Game and his 18-year-old girlfriend India Love were caught in a passionate makeout session in a public park. Photos showed the Compton rapper's hand down Love's pants, further fueling speculation about their activities.
The popular internet personality, DJ Akademiks, wrote in a now-deleted tweet: 
"My n*gga The Game on Picnic dates with Instagram models fingering em and making em smell it. Savage sh*t!" 
The significant age gap between the two added to the controversy surrounding their relationship.
Cardi B Turns Offset On
Cardi B also fell victim to a scandal when she accidentally uploaded a nude selfie to her Instagram story during her 28th birthday after-party in 2020. Although the image was swiftly deleted, it had already been circulated on social media. 
Cardi took to Instagram Live to apologize for the accidental leak, making light of the situation. The Bronx native told fans watching the live that it wouldn't bother her:
"When I started hosting, I used to show my boobs all the time because I was a stripper like fuck it." She continued by saying, "Everybody saw my tits. A lot of people are talking shit 'cause I got some big-ass nipples but that just came with motherhood, I swear to God." 
Her estranged husband, Offset, even joined in on the humor by mocking her on his Instagram Live.
BEYONCÉ?!
Even the iconic Beyoncé has experienced embarrassing moments. Paparazzi captured photos of her passed out in the backseat of a car after a night out with Jay-Z. 
Despite her intoxicated state, she still managed to look effortlessly beautiful.
Meek Mill's Moments
For more celebrity embarrassment and wacky moments, look no further than Meek Mill. The rapper has had his fair share of ridiculous moments throughout his career, making headlines for his comical antics and social media blunders.